Argentina has a large number of schools to choose from. As Argentina is officially a Catholic country, there are many Catholic schools. However, students don't have to be Catholic to attend these schools. There are many factors to consider when choosing a school, such as language proficiency, neighbourhoods, commute time, tuition expenses, size of the classes and availability. 
Most schools in Argentina are based on the southern hemisphere calendar. Classes typically start in late February and end mid-December. However, some international schools follow the northern hemisphere school calendar, with classes running from September until June. 
Generally, the schooling system in Argentina is divided into three levels:
Kindergartens are separate and available for 2 - 5-year-olds
Primary school is 1st - 6th grade
Secondary is 7th - 12th
Schools can be divided into public, private and international schools.
---
Public schools in Argentina
As in most countries, public school in Argentina is free and compulsory. As one of the first countries in the Americas to provide free public schooling, the Argentines have a long and proud history of education. Unfortunately, multiple economic crises have had a negative impact on the infrastructure of these schools. It's also common for teachers' unions to call extensive strikes. Normally classes are only offered for a half-day, and there are no bilingual programs or English classes given. Additionally, there are very few options for electives such as music or art.  
In the last few decades, confidence in the public school system has dwindled greatly and most people with the resources to do so enrol their children in private schools. Considering that most expats would be looking for schools with the highest quality education possible, the public school system isn't the best option for expat children.
---
Private schools in Argentina
There are many good options for private schools in all major cities in Argentina. Private schools still follow the Argentinian curriculum, although they have more flexibility. The curricula and fees vary greatly, but the choices are vast. It's possible to find smaller neighbourhood schools with a more Argentinian feel, or a larger school with a more international feel. No matter what, most private schools, especially in the Buenos Aires area, are used to accepting expat families. 
Most private schools have some type of bilingual program, although the level of English can vary greatly. After school sports aren't normally provided by the school. If a child is interested in competitive sports, they would join a sports club instead.  
Though many private schools are funded by the Catholic church, they aren't necessarily religious. It's also good to note that a school's name doesn't always indicate whether it's religious or secular. Expat parents shouldn't assume a school is exclusively Catholic just because its name sounds religious. It's always best to contact a school directly about this.
---
International schools in Argentina
There are also several international schools in Argentina, particularly in larger cities such as Cordoba and Buenos Aires. These schools are sometimes called colleges. They're generally private and require payment of fees. 
Most schools have some type of international curricula, such as the IB (International Baccalaureate) or the IGCSE (International General Certificate of Secondary Education). These programs provide curricular guidance and international evaluations at the end of each year. There also are international schools that follow German, Italian, French and Japanese curricula.
---
Homeschooling in Argentina
Although homeschooling has become more and more popular among expats, it's illegal under Argentine law. Expats who choose to homeschool fall into a grey area since they aren't Argentine citizens and may be permitted to homeschool under their home country's legal system.  
---
Special needs education in Buenos Aires
By Federal law, all schools must accept children with disabilities. There's a new push for inclusion programs in many schools, trying to incorporate children with all different types of abilities. Unfortunately, many public schools aren't receptive to accepting children with special needs.
Expat parents of children with special needs should consider international or private schools over public. It is advisable to contact individual schools to find out what options are available and how enrollment would work.
---
Tertiary education in Argentina
Tertiary education in Argentina is free for those attending state universities. The University of Buenos Aires is free, well known and highly respected. Private universities charge tuition fees that vary depending on the institution. Argentinian universities have a high percentage of part-time students, as many students need to work to sustain themselves. Foreign students can apply to Argentine universities but will have to pay higher international fees and obtain a student visa.
---
Are you an expat living in Argentina?
Expat Arrivals is looking for locals to contribute to this guide, and answer forum questions from others planning their move to Argentina. Please contact us if you'd like to contribute.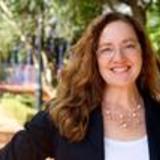 MaggieB
Maggie is an educational consultant who has been living and working in Buenos Aires for many years. Her speciality is school selection and placement for international families coming to live in Buenos Aires, as well as College Admissions Consulting for international students looking to study in the US or Europe. She has lived in many countries and thoroughly enjoys a little culture shock in her life.  She is married to an Argentinian and has 3 beautiful adult children. You can email her at maggiebrennanBA@gmail.com, or find her on LinkedIn at @maggiebrennanBA.  
Expat Health Insurance
Cigna Global

With 86 million customer relationships in over 200 countries, Cigna Global has unrivalled experience in dealing with varied and unique medical situations and delivering high standards of service wherever you live in the world.
Moving Internationally?

Sirelo has a network of more than 500 international removal companies that can move your furniture and possessions to your new home. By filling in a form, you'll get up to 5 quotes from recommended movers. This service is free of charge and will help you select an international moving company that suits your needs and budget.