Argentina is often cited as a desirable place to retire as it offers expats a good quality, yet affordable lifestyle. There is certainly some truth in this, and if one's income is from an offshore source, money can go a long way.
That said, foreigners looking to find the promised land should be wary of the yo-yo nature of the country's economy – one minute booming, the next crashing. This instability often leads to spiralling inflation and soaring prices.
The cost of living in Argentina's rural areas is probably a third lower than a metropolitan area like Buenos Aires. This capital city ranked 133rd out of 209 cities in the Mercer Cost of Living survey for 2019 which puts it in line with cities like Montreal and Stockholm.
---
Cost of food in Argentina
Supermarket prices for certain items are slightly cheaper than in the UK. If expats have the time to shop around, particularly for fruit and vegetables, which are much cheaper from the roadside stalls, they can bring their grocery bill down; but this can be time-consuming and expats tend to follow the 'one shop a week' pattern rather than the daily food shop that locals are used to.
---
Cost of transport in Argentina
Vehicles are an expensive commodity in Argentina. The country no longer has a car manufacturing industry of its own and import taxes on cars are exorbitant. Strangely though, second-hand cars hold their value, and it is not unusual to buy a car, use it for several years and then sell it at the same price or even more than one paid for it.
---
Cost of accommodation in Argentina
It is almost impossible to give average prices for either property purchase or rental as it really does vary hugely from province to province; urban prices are significantly higher than rural prices. One thing to consider is that since many Argentinians aren't in the position to buy property anymore, the demand for places to rent is high. As foreigners hoping to rent will be required to provide a deposit and several months of rent in advance as well as a guarantor. 
---
Cost of living in Argentina chart
Prices may vary depending on location and service provider. The table below is based on average prices in Buenos Aires for February 2020.  
Accommodation (monthly)

Three-bedroom apartment in city centre

ARS 30,000

Three-bedroom apartment outside of city centre

ARS 23,000

One-bedroom apartment in city centre

ARS 16,500

One-bedroom apartment outside of city centre

ARS 13,100

Shopping

Milk (1 litre)

ARS 56

Dozen eggs

ARS 90

Loaf of white bread

ARS 69

Chicken breasts (1kg)

ARS 235

Pack of cigarettes (Marlboro)

ARS 110

Eating out

Big Mac Meal

ARS 335

Coca-Cola (330ml)

ARS 63

Cappuccino

ARS 99

Bottle of local beer 

ARS 100

Three-course meal for two people at mid-range restaurant 

ARS 1,400

Utilities/Household

Mobile call rate (per minute – mobile to mobile)

ARS 9.20

Internet (uncapped ADSL or cable – average per month)

ARS 1,750

Utilities (average per month for standard household)

ARS 4,700

Transportation 

Taxi rate per km

ARS 23

City centre public transport fare

ARS 20

Petrol (per litre)

ARS 54
---
Are you an expat living in Argentina?
Expat Arrivals is looking for locals to contribute to this guide, and answer forum questions from others planning their move to Argentina. Please contact us if you'd like to contribute.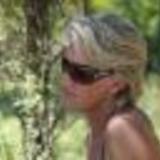 GillyRich
Gilly Rich is a writer and editor who has travelled and lived abroad for most of her life. Currently living in Argentina with her family, she runs www.sanrafaelatoz.com, which is an A to Z guide of how to get by in San Rafael, Mendoza. She has first-hand experience of the expat life and understands the need for support and encouragement when considering a new life abroad. You can contact her at info@sanrafaelatoz.com
Expat Health Insurance
Cigna Global

With 86 million customer relationships in over 200 countries, Cigna Global has unrivalled experience in dealing with varied and unique medical situations and delivering high standards of service wherever you live in the world.
Moving Internationally?

Sirelo has a network of more than 500 international removal companies that can move your furniture and possessions to your new home. By filling in a form, you'll get up to 5 quotes from recommended movers. This service is free of charge and will help you select an international moving company that suits your needs and budget.