Applying for a visa from within Argentina tends to be a complicated process. Although applications can be made in any city, expats may be required to visit the central Immigration Department in Buenos Aires for an interview regarding their application. The process can be made simpler by applying for the correct visa before entering the country.
There are a wide range of visas that expats can apply for depending on the reason they are going to Argentina. Each family member, including dependent children, need to apply for a separate visa.
---
Visitor visas for Argentina
Nationals on a list of countries with a visa-waiver programme with Argentina do not need to apply for a tourist visa. They get a 90-day tourist visa stamped into their passport upon arrival. These include nationals of Canada, the United Kingdom, Australia and South Africa. Expats should ensure that they have at least six months before their passport expires and at least one clear page where the visa can be stamped.
All other foreign nationals are required to apply for a tourist visa from their Argentinian consulate or embassy before travelling to the country. It is advisable to allow 30 days for this process.
Tourist visas in Argentina are valid for 90 days. It is possible to apply for an extension for a further 90 days in-country. To continue to stay in Argentina legally, expats will then need to exit the country before the extension lapses and return to obtain a new 90-day tourist visa. 
---
Work visas for Argentina
All foreigners travelling to Argentina to work will need a visa. This visa is issued by the National Directorate of Migration (Dirección Nacional de Migraciones) in Argentina. The fee for visa application varies from country to country. Once employees arrive in Argentina, they need to apply for a Documento Nacional de Identidad (DNI), which is a National Identity Document. At the same time, employees need to get a Código Único de Identificación Laboral (CUIL) number which is a unique code for work identification.
The Contracted Personnel Visa is one option available to expats wishing to live in Argentina. This visa are for people working for an Argentinian company. The company needs to be registered with the immigration ministry and authorised to employ foreign workers. Expats can apply for this visa either before or after their arrival in the country. This visa is usually valid for one full year, and the renewal process is straightforward. Family members are also entitled also apply for a visa as dependents. 
Generally, employees of large corporations will have their visas dealt with by their employers. Expats should speak with the company employing them or an official from their local Argentinian consulate to determine which visa is right for their situation.
---
Temporary resident visa for Argentina
Applying for temporary residence in Argentina requires expats to show that they have a fixed minimum income. This income can be from investments in foreign banks or companies, or income issued by banks in Argentina. This visa is valid for one year and renewable up to three years. After that, the resident may apply for permanent residency.
---
Retiree visa for Argentina
This visa is aimed specifically at expats who are pensioners. They would have to prove that they are retired, and will need to show receipts of a pension. To qualify for this visa, applicants would have to prove a minimum monthly income. This visa is also valid for one year. After two renewals expats would be eligible to apply for permanent residency.
---
Permanent residence visa for Argentina
In order to apply for permanent residency, the person applying must have been a temporary resident in Argentina for at least two years. Expats need to provide documentation, certified by the National Immigration Office, to prove this. 
These documents are necessary no matter the reason for applying for permanent residency in Argentina. Other documents may be required depending on individual circumstances. After two years of permanent residency, expats are entitled to apply for citizenship.
*Visa regulations and requirements for work permits are subject to change at short notice and expats should contact their respective embassy or consulate for the latest details.
---
Are you an expat living in Argentina?
Expat Arrivals is looking for locals to contribute to this guide, and answer forum questions from others planning their move to Argentina. Please contact us if you'd like to contribute.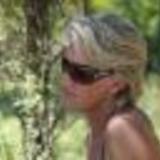 GillyRich
Gilly Rich is a writer and editor who has travelled and lived abroad for most of her life. Currently living in Argentina with her family, she runs www.sanrafaelatoz.com, which is an A to Z guide of how to get by in San Rafael, Mendoza. She has first-hand experience of the expat life and understands the need for support and encouragement when considering a new life abroad. You can contact her at info@sanrafaelatoz.com
Expat Health Insurance
Cigna Global

With 86 million customer relationships in over 200 countries, Cigna Global has unrivalled experience in dealing with varied and unique medical situations and delivering high standards of service wherever you live in the world.
Moving Internationally?

Sirelo has a network of more than 500 international removal companies that can move your furniture and possessions to your new home. By filling in a form, you'll get up to 5 quotes from recommended movers. This service is free of charge and will help you select an international moving company that suits your needs and budget.