Despite its reputation as the most 'European' of South American countries, Argentina is still Latin by nature – lively, emotional and family-oriented. The country is huge and the degree of culture shock expats will experience varies considerably from province to province.
Expats interested in living outside the big cities will probably experience culture shock more. In Buenos Aires, Argentina's capital city, any culture shock expats feel will likely be mild. In fact, expats would be forgiven for thinking they're in Paris, London or Rome. Buenos Aires is a melting pot of nationalities, and its European heritage is prominent. This means that there are no "typical" looking Argentines.
---
Political protests in Argentina
Political life in Argentina is characterised by a particularly active culture of social protest. These kinds of demonstrations occur regularly, especially in Buenos Aires. There has been an increase in violent repression during demonstrations and expats are advised to avoid these protests as far as possible. If caught up in a demonstration, it would be best to try and blend in with the crowd – it may even end up being a great cultural experience in the end.
---
Women in Argentina
Latin America in general is known for machismo, which is essentially an exaggerated sense of masculinity. Unfortunately, this is also something that is prevalent in Argentina. Though, more overt acts of hyper-masculinity, such as frequent catcalling and groping, have decreased slightly with the recent rise of feminism in the country, expats may notice that gender inequality is a bigger problem in Argentina than it is in the West.
An interesting byproduct of machismo, is the culture of chivalry. Men tend to let women off elevators first, hold doors open, and are without fail handed the bill at restaurants. Some bus drivers may even go so far as to make men feel bad for not paying their female companion's bus fare.
---
Local customs in Argentina
One thing foreigners never really gets used to is the siesta, which involves a four-to-five hour shutdown in the middle of the day − traditionally after a big family midday meal − when everyone sleeps. Towns become ghost-like with shops closing before midday and rarely opening again before early evening.
This siesta culture also means that people eat late. In fact, everything in Argentina is done later. Restaurants do not open for dinner until 9pm at the earliest, and most people go out to eat at around 10.30pm. Clubs only start filling up after 1am. On any given day of the week, streets are still bustling with people at midnight or even the early hours of the morning. Even children are still up and energetic at these hours.
Local greetings are a another custom expats seem to struggle with initially. Kisses on the cheek when greeting hello and goodbye is part of Argentinian culture. When Argentines enter a room, every single person − stranger or family − receives one kiss on the right cheek.
---
Language barrier in Argentina
One of the biggest struggles expats moving to Argentina report is not being able to speak the native language. Not being able to communicate thoughts and feelings often leads to feelings of isolation. English is not widely spoken outside the big cities.
This language barrier can make things like banking and renting an apartment extremely difficult. New arrivals will need to speak and understand some Spanish. Even having basic Spanish skills will help with simple tasks like ordering at a restaurant or getting directions.
To complicate this matter, Argentines are known for having a very specific dialect. This is markedly different to the kind of Spanish spoken in Europe.
---
Shopping and food in Argentina
Buying food in Argentina differs a lot from what Westerners may be accustomed to. Instead of going to larger supermarkets which sell everything under one roof, Argentines prefer shopping at more specialist shops – which often lowers the price of groceries significantly. This means, instead of running into one store to get the weekly shopping, Argentines would go to the bakery for bread, the butcher for meat, and the grocer for fresh vegetables and fruit.
Argentina is any meat-lover's dream. Some of the most popular dishes, like locro, asado & parrillas and empanadas, often centre on carne (beef). Argentines largely still view vegetarian food as anything that isn't red meat – yes, that includes chicken. However, larger cities are seeing a boom in vegetarian and vegan restaurants. Today, Buenos Aires has more than 60 vegetarian and vegan restaurants, plus many more that offer plant-based options.
Expats often find assimilating into Argentinian culture to be more difficult than they initially expected. That said, there are lots of benefits to life in Argentina, including a more leisurely pace of life, plenty of good wine and steak, and the fact that foreign currency can go incredibly far.
---
Are you an expat living in Argentina?
Expat Arrivals is looking for locals to contribute to this guide, and answer forum questions from others planning their move to Argentina. Please contact us if you'd like to contribute.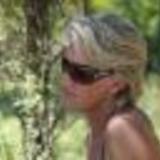 GillyRich
Gilly Rich is a writer and editor who has travelled and lived abroad for most of her life. Currently living in Argentina with her family, she runs www.sanrafaelatoz.com, which is an A to Z guide of how to get by in San Rafael, Mendoza. She has first-hand experience of the expat life and understands the need for support and encouragement when considering a new life abroad. You can contact her at info@sanrafaelatoz.com
Expat Health Insurance
Cigna Global

With 86 million customer relationships in over 200 countries, Cigna Global has unrivalled experience in dealing with varied and unique medical situations and delivering high standards of service wherever you live in the world.
Moving Internationally?

Sirelo has a network of more than 500 international removal companies that can move your furniture and possessions to your new home. By filling in a form, you'll get up to 5 quotes from recommended movers. This service is free of charge and will help you select an international moving company that suits your needs and budget.