Expats will find that Manhattan, the largest of New York City's five boroughs, is certainly foot friendly; and even if one does need to zip from point A to point B, there is plenty of public transport to assist.
Although it is possible to live in the outer boroughs of Brooklyn, Staten Island, Queens and the Bronx without having a vehicle, the travel time on public transport can become tiring and many would rather brave the traffic for the spontaneity that a car allows. 
---
Public transport in New York City
New York City has an integrated public transportation network. 
While it is possible for passengers to pay for bus fares using the exact change, it is necessary to have a MetroCard to enter the subway system. These smart cards can also be used on buses and allow users to load credit or unlimited travel passes onto them, which saves commuters time and money.
MetroCards can be purchased online, at selected grocery stores, station booths or vending machines at the station.
Subway
The subway in New York City operates around the clock and is by far the fastest way to get around the city. New York's subway network is extensive and efficient, covering over 400 stations across the five boroughs. Services run every few minutes, so there's no need to spend time studying the schedule in detail. However, expats should be aware that there are express subway services which do not stop at some of the smaller local stations.
The subway is generally a safe and comfortable way to travel. However, services do become crowded during rush hour periods and passengers should use common sense when travelling alone in the night. Violent crime is rare, but petty theft does occur quite often. Using busier stations and keeping valuable items hidden are good basic precautions. 
Buses
Despite New York's dense subway network, buses remain a good alternative when it comes to getting across the city. Furthermore, buses are an ideal way to comfortably travel around the city at a more leisurely pace while taking in some of New York's great sights. Naturally, this is best done outside of peak hours.
There are express buses that travel between Manhattan and the outer boroughs and often serve areas which aren't sufficiently covered by the subway network. Be aware that express bus services are slightly more expensive than regular services. 
The major downside to using buses in New York is that they are often delayed as a result of traffic congestion. 
Commuter trains 
New York City is served by three commuter railroads which operate through the major hubs of Penn Station and Grand Central station. These train lines serve destinations farther away from Manhattan and are a good option for regional travel.
---
Taxis in New York City 
The fabled yellow taxi cabs are one of the many little pleasures of New York City life. These famous icons are omnipresent and ready to whisk people off through the avenues and streets to their next appointment, without the stress of an around town subway ride. They operate on a running meter that charges per mile and can be the most efficient and reasonable option when travelling in groups, but expensive if travelling alone.
Always ensure the meter is reset at the start of a journey. Expats will find that many drivers are new to the city and do not always know the fastest route to a destination, therefore those who are more familiar with New York should feel free to advise their driver with directions.
---
Cycling in New York City
While cycling often beats most other forms of transport when it comes to getting around New York, it's certainly not for the faint-hearted. New York's busy traffic, aggressive taxi drivers and jaywalking pedestrians make cycling in the city quite difficult. Furthermore, potholes and debris on the road make the option of using a bike a bit dangerous.
Despite these hazards, thousands of New Yorkers commute to work by bike on a daily basis and the city is taking steps to improve infrastructure for cyclists. The network of cycle lanes in continuously growing, as are cycle storage facilities. There is also a bicycle-sharing scheme in place, known as Citi Bike.
---
Driving in New York
While it really isn't necessary to drive in New York, a number of people still choose to own a car. Expats who opt to drive in New York City should be aware of some of the finer details of driving in the Big Apple. While expats are initially allowed to drive in New York with an international driving licence, foreigners must apply to exchange their licence for a local one after becoming legally resident in the state.
It is important to be aware of parking restrictions in New York because fines are hefty. Worse still, if a vehicle is impounded, the driver will have to pay a large fee to have it released. Parking in New York often involves renting a space in a parking garage, many of which have long waiting lists and charge huge fees. Parking on the street usually requires paying at a parking meter.
Are you an expat living in New York City?
Expat Arrivals is looking for locals to contribute to this guide, and answer forum questions from others planning their move to New York City. Please contact us if you'd like to contribute.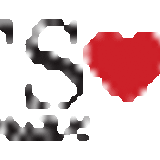 OffTheSidewalk
Our Expat Expert
Off The Sidewalk (OTS) was founded by three UK expats living in New York. OTS offers a definitive relocation guide and settling in service for expats who are making that big move to New York. From setting sail from your homeland to living a new life beneath neon lights, and all that comes in between, OTS will guide you. Our weekly blog provides important tips and information on setting up your new life in the city.
Expat Health Insurance
Cigna Global

With 86 million customer relationships in over 200 countries, Cigna Global has unrivalled experience in dealing with varied and unique medical situations and delivering high standards of service wherever you live in the world.
Moving Internationally?

Sirelo has a network of more than 500 international removal companies that can move your furniture and possessions to your new home. By filling in a form, you'll get up to 5 quotes from recommended movers. This service is free of charge and will help you select an international moving company that suits your needs and budget.