Expats working in New York City often arrive ready to run in the most daunting rat race of them all at full sprint. As the largest regional city economy in the country and one of the world's top financial centres, it's certainly easy to glamorise the opportunity to be part of Manhattan's wheels and cogs, but expats should also be prepared to walk into a business environment that is defined by cut-throat competition, high stress and long working hours.
---
Job market in New York City
The city acts as a headquarters to many large international companies and is home to major branches of foreign industry, many of them listed as top global Fortune 500 organisations. 
New York City's economy is built on the financial, healthcare, real estate and technology sectors, with secondary industries like publishing, manufacturing, media, and trade helping to drive the beast forward.
The Big Apple is also often pegged as a global creative hub, and many expats who are up-and-coming in the art world aspire to one day be working in New York City.
---
Finding a job in New York City
New York City has one of the highest costs of living in the United States, so international employers may offer additional assistance to those recruited from abroad. Expats with sought-after skills and experience will find that employers in New York will be able to offer lucrative packages. However, more recently, such positions aren't as easily available as they once were. 
It follows that maintaining a low-paying job will make life difficult in the city and will be certain to cause unnecessary stress. As an expat moving to New York for a work opportunity, be sure to negotiate a sizeable salary package to offset the high cost of living. 
Some of the most popular ways of looking for jobs in New York City include the employment sections of newspapers, online job portals and employment agencies.
---
Work culture in New York City
Understandably, with an economy as diverse as New York, the business culture varies according to the industry one is working in. Expats working for a large corporation in New York should expect long hours, a lot of responsibility, and pressure to meet deadlines and make decisions quickly.
Depending on the particular industry, employees may compete directly with colleagues to work on the best and most lucrative accounts. So while teamwork is valued and necessary, those that want to succeed in the Big Apple will have to also have the ability to shine independently.
Are you an expat living in New York City?
Expat Arrivals is looking for locals to contribute to this guide, and answer forum questions from others planning their move to New York City. Please contact us if you'd like to contribute.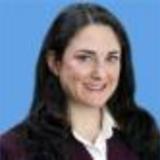 Heather Markel
Our Expat Expert
I am a Culture Transition Specialist, helping Expats, Professionals, and Trailing Spouses to transition cultures after relocating. I help clients through the social, personal, and professional adjustments that often accompany a move - domestically or internationally. For more information about how I can help you feel at home visit my site at www.culturetransition.com. I am a New York Native, have lived here most of my life, but have also had the pleasure of living, working, and studying in France, England, Switzerland, Italy and Washington, DC, as well as the fortune to travel much of the world and experience culture transition first-hand.
Expat Health Insurance
Cigna Global

With 86 million customer relationships in over 200 countries, Cigna Global has unrivalled experience in dealing with varied and unique medical situations and delivering high standards of service wherever you live in the world.
Moving Internationally?

Sirelo has a network of more than 500 international removal companies that can move your furniture and possessions to your new home. By filling in a form, you'll get up to 5 quotes from recommended movers. This service is free of charge and will help you select an international moving company that suits your needs and budget.