Expats hunting for accommodation in New York City should prepare themselves for an adrenaline-driven experience marked by cut-throat competition.
In general, buying, renting or finding any type of housing can be difficult and expensive. Prices are high and competition for apartments in New York is fierce. Expats should start the search as soon as possible to give themselves the best chance of securing a suitable place. 
---
Types of accommodation in New York City
There are numerous housing options in New York. Expats moving to the Big Apple are sure to find something that suits them, providing that their budget allows it. Below is a breakdown of the types of property available in New York City.
Pre-war buildings
As the name suggests, these buildings are those constructed before World War II. They're renowned for their quality of craftsmanship, attention to detail and architectural splendour. Some still employ an elevator operator and may provide a doorman and laundry facilities.
Post-war buildings
Anything built from the late 1940s to the mid-1970s is referred to as post-war property. Almost all have elevators and laundry facilities and many have doormen. Post-war buildings generally have larger windows. 
New buildings
These properties are usually less than ten years old. New buildings tend to be quite luxurious and often feature marble or tile bathrooms and state-of-the-art granite kitchens. Many of these buildings are newly constructed high-rises containing a variety of amenities, including laundry facilities, valet and maid services, health clubs, swimming pools, lounges and parking facilities.
Walk-up buildings
Constructed in the early 20th century, a walk-up is a three- to six-storey building. As the name implies, they do not have an elevator. Most also don't have laundry facilities. There is no doorman, and security is generally a locked double-door with an intercom to welcome guests. 
Brownstones
The name of these buildings was derived from the brown sandstone materials used in the construction of single-family homes in the early 20th century. Brownstones usually have a street entrance to the ground floor half a storey below street level. The ground level itself may have a garden behind the house.
Townhouses
Built as upscale private homes, townhouses usually offer amenities that are more associated with a house than an apartment such as private backyards, terraces, fireplaces and other charming details. Townhouses are mostly found in the suburbs, away from downtown New York.  
Loft buildings
These are usually commercial buildings that have been converted into residential dwellings, characterised by tall windows and an open living space. Many have self-service elevators and were originally created for artists.
---
Factors to consider when looking for accommodation in New York City
New York City is separated into five distinct areas or boroughs – Manhattan, Brooklyn, Queens, Staten Island and the Bronx. Manhattan is the central borough accessible by bridge or tunnel, while the others are the outer boroughs. Although many expats would prefer to live close to their workplace, the main business district of Manhattan claims the most expensive real estate and has few options for family-sized accommodation. 
Even neighbouring boroughs outside Manhattan – like Brooklyn – have started advertising property with sky-high prices, although properties here usually offer more space than one would find in the centre of New York. Striking a balance between location, type of accommodation and affordability can be tricky.
When moving to New York, commute time is another essential consideration in choosing a location. The city has extensive public transportation, but there are still a few noteworthy limiting factors. Subways can be crowded and rerouting is a common occurrence, especially on weekends. On the other hand, commuting into the city by car will result in up to an hour wait to get through the main tunnels during rush hour, and parking is either impossible to find or extremely expensive. 
---
Renting accommodation in New York City
Expats wanting to live in New York are advised to hire an agency for help. They usually charge 15 percent of a year's rent. Prospective expat tenants should be ready to prove their financial capacity with a credit check, income tax returns, a letter from their employer, two months' rent and a security deposit. Rent-controlled apartments are notoriously difficult to find because of very low turnover rates.
Young single expats might consider sharing an apartment in New York. This is not only a great way to save money, but also allows new arrivals to meet people and create a larger social circle. Online property portals are a great way to find house- or flat-share options and finding a flatmate online can eliminate agency costs. 
Are you an expat living in New York City?
Expat Arrivals is looking for locals to contribute to this guide, and answer forum questions from others planning their move to New York City. Please contact us if you'd like to contribute.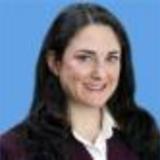 Heather Markel
Our Expat Expert
I am a Culture Transition Specialist, helping Expats, Professionals, and Trailing Spouses to transition cultures after relocating. I help clients through the social, personal, and professional adjustments that often accompany a move - domestically or internationally. For more information about how I can help you feel at home visit my site at www.culturetransition.com. I am a New York Native, have lived here most of my life, but have also had the pleasure of living, working, and studying in France, England, Switzerland, Italy and Washington, DC, as well as the fortune to travel much of the world and experience culture transition first-hand.
Expat Health Insurance
Cigna Global

With 86 million customer relationships in over 200 countries, Cigna Global has unrivalled experience in dealing with varied and unique medical situations and delivering high standards of service wherever you live in the world.
Moving Internationally?

Sirelo has a network of more than 500 international removal companies that can move your furniture and possessions to your new home. By filling in a form, you'll get up to 5 quotes from recommended movers. This service is free of charge and will help you select an international moving company that suits your needs and budget.