New York is widely regarded as the most expensive city to live in within the USA. While the cost of living is cheaper than other global cities like Hong Kong, Tokyo and Zurich, the Big Apple is by no means a cost-friendly location. New York City was ranked 9th out of 209 cities in Mercer's Cost of Living Survey for 2019.
In order to overcome this economic intimidation, most employers will offer a relocation allowance for those moving to New York City. This initial supplement is designed to ease employees into life in the city; it helps tremendously when it comes to finding an apartment, paying deposit fees and shouldering the burden of set-up costs while jump-starting a new life.
Furthermore, while life in Manhattan is particularly costly, employees who work in the area are certainly reimbursed accordingly.
---
Cost of accommodation in New York City
New York City is made up of five boroughs: Manhattan, Queens, The Bronx, Staten Island and Brooklyn.
Expats who choose to live in Manhattan will find the cost of living to be extremely high. If expats choose accommodation in the more posh and prestigious neighbourhoods of Manhattan, the cost of living will increase accordingly. However, those willing to look beyond Manhattan may be able to find good deals on housing in one of the other four boroughs.
---
Cost of transport in New York City
New York has a comprehensive subway system that covers all five boroughs, so there's no need to purchase a car. However, the cost of public transport is high compared to other cities in the US. Those utilising public transport on a regular basis can save by purchasing travel cards.
---
Cost of entertainment and eating out in New York City
Eating out at some of New York's culinary hotspots or enjoying an evening of wine and cocktails can come at a hefty price. However, those on a budget will still find plenty to see and do, whether it's taking a stroll in Central Park or taking advantage of one of the many free-entry museums dotted around the city.
---
Cost of groceries and clothing in New York City
Everyday groceries and clothing will be much more expensive in Manhattan than any of the other boroughs. Expats will certainly find better deals outside of Manhattan but failing that, they can try buying online or from large main-street stores. The smaller corner stores and clothes stores downtown are lots of fun to browse, but they can be pricey. 
---
Cost of healthcare in New York City
New York City has great healthcare facilities, but this high quality of treatment comes at a price. Those relocating to New York should establish whether their employer will provide them with comprehensive health insurance coverage, or whether they must organise this themselves. Insurance will cover most expenses, with only a small co-payment required.
---
Cost of living in New York City chart
Prices may vary depending on product and service provider. The list below shows average prices for New York City in February 2020.
Accommodation (monthly)

One-bedroom apartment in city centre

USD 3,000

One-bedroom apartment outside of city centre

USD 2,000

Three-bedroom apartment in city centre

USD 6,500

Three-bedroom apartment outside of city centre

USD 3,500

Shopping

Eggs (dozen)

USD 4

Milk (1 litre)

USD 1

Rice (1kg)

USD 6

Loaf of bread

USD 4

Chicken breasts (1kg)

USD 15

Pack of cigarettes (Marlboro)

USD 15

Eating out

Big Mac Meal

USD 9

Coca-Cola (330ml)

USD 2

Cappuccino

USD 5

Bottle of local beer

USD 7

Three-course meal for two at a mid-range restaurant

USD 90

Utilities

Mobile-to-mobile call rate (per minute)

USD 0.10

Internet (uncapped ADSL or cable – average per month)

USD 65

Basic utilities (per month for small apartment)

USD 130

Transportation

Taxi rate (per kilometre)

USD 2

Bus/train fare in the city centre

USD 3

Petrol/gasoline (per litre)

USD 0.80
Are you an expat living in New York City?
Expat Arrivals is looking for locals to contribute to this guide, and answer forum questions from others planning their move to New York City. Please contact us if you'd like to contribute.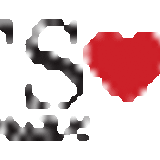 OffTheSidewalk
Our Expat Expert
Off The Sidewalk (OTS) was founded by three UK expats living in New York. OTS offers a definitive relocation guide and settling in service for expats who are making that big move to New York. From setting sail from your homeland to living a new life beneath neon lights, and all that comes in between, OTS will guide you. Our weekly blog provides important tips and information on setting up your new life in the city.
Expat Health Insurance
Cigna Global

With 86 million customer relationships in over 200 countries, Cigna Global has unrivalled experience in dealing with varied and unique medical situations and delivering high standards of service wherever you live in the world.
Moving Internationally?

Sirelo has a network of more than 500 international removal companies that can move your furniture and possessions to your new home. By filling in a form, you'll get up to 5 quotes from recommended movers. This service is free of charge and will help you select an international moving company that suits your needs and budget.