The South African education system consists of independent schools and government schools.
Private education is far more expensive than public education but offers exceptional standards. These schools are attended mostly by children from middle- and high-income families.  
Government schools are controlled by provincial education departments and standards vary widely. Former Model C schools are government schools that are administrated and largely funded by a governing body of parents and alumni. Some of the country's best schools fall into this category, and fees are somewhere between private and regular government school fees.
There are also a number of reputable universities in South Africa. The best among these are the University of Cape Town, the University of the Witwatersrand and the University of Stellenbosch, all of which regularly feature in international rankings.
---
Public schools in South Africa
Many of South Africa's public schools depend on the government for funding and supplies. Each province is responsible for ensuring its schools are equipped and have enough money to run properly. As a result, standards vary immensely, depending on the efficiency and wealth of the province.
Overall, with a serious lack of financing and monitoring from the government, many children receive low standards of education through a lack of qualified teachers and sometimes an outright absence of equipment in classrooms. Due to these shortcomings, parents that can afford it prefer to send their children to private schools.
In the bigger cities, public school standards are generally better and in some cases may meet expat requirements. Public schools draw students and funds from their suburbs and, in general, wealthier areas have better schools.
Former Model C schools
The best government schools are partially administrated and funded by parents and a governing body. Known as "Model C" schools during the apartheid era, the name has stuck and the best of them continue to offer good facilities and high academic standards.
---
Private schools in South Africa
With the exception of some expats living in high-income areas, most seek private education for their children. Depending on their location, expats are spoilt for choice when it comes to private schools.
Many private schools have religious origins and aim to provide pupils with a spiritual foundation to complement their academic offerings. Others subscribe to a particular learning philosophy.
Similar to other countries, private schools generally have better facilities, smaller classes and a larger selection of extra-curricular activities. This is also true of international schools in South Africa.
---
International schools in South Africa
There are a number of international schools in South Africa that offer a variety of globally recognised curricula, such as that of the UK, the US or the International Baccalaureate. Many expat parents find that international schools offer a sense of familiarity and continuity to children who are able to carry on with their home curricula. International schools are also a great way to meet fellow expat families.
However, there are two major downsides to international schooling. Firstly, fees can be exorbitant, and secondly, it can often be difficult to secure a place in some of the more popular schools. To stand the best chance at being admitted, parents should start the application process as early as possible. To mitigate costs, expats moving to South Africa for work should try asking for provision for school fees as part of their relocation package.
---
Homeschooling in South Africa
Homeschooling is increasingly popular with expat parents wanting to educate their children in South Africa. To do this, they have to apply to the head of the relevant provincial Department of Education and register their child. The lessons they offer must follow Department guidelines and records of the child's coursework must be maintained.
---
Are you an expat living in South Africa?
Expat Arrivals is looking for locals to contribute to this guide, and answer forum questions from others planning their move to South Africa. Please contact us if you'd like to contribute.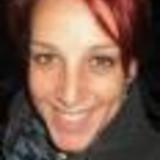 Tracy Power
Our Expat Expert
Tracy is a freelance writer who valiantly attempts to hold the fort at home, while her husband tackles adventures in big boy camps all over the world. She and her daughters count the sleeps until his return, and hope he doesn't notice the extra pets they snuck in while he was away.
Expat Health Insurance
Cigna Global

With 86 million customer relationships in over 200 countries, Cigna Global has unrivalled experience in dealing with varied and unique medical situations and delivering high standards of service wherever you live in the world.
Moving Internationally?

Sirelo has a network of more than 500 international removal companies that can move your furniture and possessions to your new home. By filling in a form, you'll get up to 5 quotes from recommended movers. This service is free of charge and will help you select an international moving company that suits your needs and budget.