Expats will need a work permit for South Africa if they want to take up employment there. But getting one isn't always a consistent process. In South Africa, work permits are known as work visas and allow the bearer to enter, stay and work in the country. 
The main consideration for work visas is still that a South African citizen must not be qualified to perform the task in question at the same capacity as the applicant. The documentation required to prove this is a grey area that partially depends on the personal discretion of officials. In this way, patience and persistence are highly advised for expats who don't have an employer organising their permit for them.
There are several visas for expats wanting to work in South Africa, including the General Work Visa, Critical Skills Visa and the Intra-company Transfer.
Either way, the first time expats apply for a visa it has to be at a South African mission outside of the country – it isn't possible to change from a visit to a work visa after arriving in South Africa.
---
Types of work visas for South Africa
General Work Visas
To apply for a General Work Visa, expats must have a job offer from a South African employer. General Work Visas are issued for the term of the work contract, up to a maximum of five years.
Prospective employers have to prove that they were unable to find a South African citizen or permanent resident for the expat's position. Linked to this, expat employees have to provide proof that they have the necessary qualifications or skills needed for the job. Expat employees are also not allowed to earn less than the average salary and benefits earned by citizens and permanent residents in similar positions.
Critical Skills Work Visas
The South African Critical Skills Work Visa enables foreigners working within certain fields to enter the country regardless of whether they have an offer of employment, as long as they have an occupation listed on the government's critical skills list.
As is the case with General Work Visas, Critical Skills Work Visas can only be issued for five years or less. Expats on this visa will need to prove to the authorities that they've obtained employment within 12 months of being issued the visa. The main sectors identified by the critical skills list include agriculture, architecture, specialised financial jobs, information and communications technology, science and the medical field.
Intra-company Transfer Visas
Multinational businesses often use these kinds of visas for transferring personnel between branches in different countries. The Intra-company Transfer Visa can be eligible for up to four years. Required documentation includes an employment contract and letters from both the transferring company outside of South Africa and the receiving company in South Africa.
---
Are you an expat living in South Africa?
Expat Arrivals is looking for locals to contribute to this guide, and answer forum questions from others planning their move to South Africa. Please contact us if you'd like to contribute.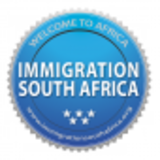 Jess
Our Expat Expert
Jess Green is an expert on immigration to South Africa, running ImmigrationSouthAfrica.org, and is a healthy contributor to numerous online resources, including the prestigious Expat Arrivals.
Immigration South Africa is a leader on immigration issues, and Jess is also fully knowledgeable on the ins and outs of gorgeous Cape Town, South Africa.
Expat Health Insurance
Cigna Global

With 86 million customer relationships in over 200 countries, Cigna Global has unrivalled experience in dealing with varied and unique medical situations and delivering high standards of service wherever you live in the world.
Moving Internationally?

Sirelo has a network of more than 500 international removal companies that can move your furniture and possessions to your new home. By filling in a form, you'll get up to 5 quotes from recommended movers. This service is free of charge and will help you select an international moving company that suits your needs and budget.