The concrete jungle of Johannesburg is often overlooked as a tourist destination in favour of coastal Cape Town. However, those who are willing to look beyond Johannesburg's 'city life' facade will find that it has just as much to offer. From natural wonders to museums and culture, expats will find an abundance of things to see and do in Johannesburg.
---
Recommended attractions in Johannesburg
Apartheid Museum
Take a glimpse into South Africa's past to learn about the struggle that South Africans went through to achieve democracy. This heart-wrenching museum illustrates how far this unique and diverse country has come.
Constitution Hill
This national heritage site houses a former prison that is famous for once having held political prisoners such as Mahatma Gandhi and Nelson Mandela. Visitors can take a fascinating journey through the prison's history as they walk through the museum, learning about the terrible conditions prisoners suffered there. As a symbol of transformation, the South African Constitutional Court was built on this site in the 1990s and is home to a collection of over 400 contemporary artworks which can be viewed by the public. 
Cradle of Humankind
Some of the oldest fossils of our human ancestors have been found in the Sterkfontein Caves, a central feature of this World Heritage Site. This includes the discovery of Mrs Ples and Little Foot, estimated to be 2 and 3 million years old respectively. The Maropeng Visitor Centre illustrates the evolution of humans, and visitors can also view the Sterkfontein Caves in person.
Gold Reef City
An entertainment complex for the whole family, expats who have relocated to Johannesburg should be sure to pay Gold Reef City a visit to view what the city would have looked like during the gold rush of the 1880s. Descend into a gold mine shaft, ride the amusement park theme rides, have fun in the casino or spend the night at the Victorian hotel.
Newtown Cultural Precinct
The Newtown Cultural Precinct features a number of exciting attractions. The Market Theatre and  MuseumAfrica can both be found here, as well as the SAB World of Beer, which offers beer tastings and tours detailing brewing history. The Oriental Plaza, the commercial centre of the city's Indian community, is also well worth a visit.
Hector Pieterson Memorial and Museum
The iconic image of 12-year-old Hector Pieterson being carried through the streets of Soweto during the Soweto Uprising in 1976 has been etched in the minds of many across the globe. The museum is situated just two blocks from the site of Pieterson's death. It not only pays tribute to the little boy who died that day but also fuses memorabilia, cultural history and modern technology to create a fascinating museum experience.
Johannesburg Zoo
This is a great place to take a stroll, go on an outing with the kids or just take some time out from the hustle and bustle of the City of Gold. The Johannesburg Zoo is home to more than 2,000 animals, including the famed Big Five.
Lion and Safari Park
Situated in the Northern Suburbs of Johannesburg, the Lion and Safari Park offers a chance to get a close view of lions as well as cheetahs, wild dogs, and a range of antelope. Trips to the park offer a number of great photo opportunities and visitors get a chance to feed giraffes and play with lion cubs.
Montecasino Bird Gardens
After browsing the shops at Montecasino and perhaps enjoying lunch on the piazza, visit the Bird Gardens to see over 60 species of birds and a few of their reptile and mammal friends.
Soweto Tour
Soweto is another place rich with the history of South Africa's struggle towards democracy. While Soweto's attractions such as the Mandela House Museum or the Hector Pieterson Memorial can be visited alone, an official half-day or full-day Soweto tour will give expats an even fuller picture of Soweto's past and present.
Are you an expat living in Johannesburg?
Expat Arrivals is looking for locals to contribute to this guide, and answer forum questions from others planning their move to Johannesburg. Please contact us if you'd like to contribute.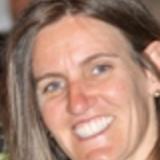 Sine
Our Expat Expert
When it became clear that our family of six would have to relocate to Johannesburg, South Africa in 2010, I immediately knew that I would start a blog about our trials and tribulations. I'm hoping it will be useful for other expats, but I won't claim to be an exhaustive source of information. I'm still figuring things out and I mainly write to entertain. What I love about writing is that whatever happens to you at the moment – particularly when things aren't working out – always has potential for a great story. Update: We have since relocated to the U.S., but I consider myself still very much the Johannesburg expert.
Expat Health Insurance
Cigna Global

With 86 million customer relationships in over 200 countries, Cigna Global has unrivalled experience in dealing with varied and unique medical situations and delivering high standards of service wherever you live in the world.
Moving Internationally?

Sirelo has a network of more than 500 international removal companies that can move your furniture and possessions to your new home. By filling in a form, you'll get up to 5 quotes from recommended movers. This service is free of charge and will help you select an international moving company that suits your needs and budget.