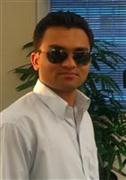 Srinath Sethuraman is an Indian expat who lived in Johannesburg, South Africa for two years to work in the IT industry. He found it an easy transition because of Johannesburg's large Indian expat community and the friendliness of local South Africans.
For more information about expat life in Johannesburg, visit the Expat Arrivals city guide to Johannesburg or read more expat experiences in South Africa.
About Srinath
Q: Where are you originally from?
A: Chennai, India
Q: Where are you living now?
A: Chennai, India
Q: How long did you live in Johannesburg?
A: Two years
Q: Did you move with a spouse/children?
A: No
Q: Why did you move; what do you do?
A: I had come to Johannesburg on a deputation for a couple of years.
About Johannesburg
Q: What did you enjoy most about Johannesburg, how was the quality of life?
A: The most enjoyable thing about Joburg is it is cosmopolitan in nature. In particular, people from India would find a lot of Indian flavours spread through the city.
Q: How did you meet other Indian expats?
A: I lived in an area where most of my colleagues who came on deputation lived. It was not an Indian area, however. Indian expats can mainly be found in Fordsburg and Indian Hindu temples (in Marlboro, Melrose, Benoni and Midrand). Midrand is a place where many people from Andhra (a provincial state) in India live.
Q: What exactly are the Indian flavours you're talking about?
A: There are quite a few Indian restaurants located around Joburg. These include Swad in Melrose, Thava and Shahi Khana in Norwood and Delhi Darbar in Parkmore – to name a few.
Q: Any negatives? What did you miss most about home?
A: Lack of safe public transport. One needs to own a car in Johannesburg to travel safely.
Q: Is the city safe?
A: It is kind of safe. One needs to follow the Dos and Don'ts.
Q: What are those?
A: Do:
Withdraw cash only from well-lit ATMs and where you feel safe.

Try to obtain chip-based cards from the bank, as financial fraudulent activities are quite rampant.

Keep your car windows up at all times, but especially when stopping at traffic signals (traffic signals are referred to as robots in South Africa).

Keep doors locked at all times. It is advisable to install a security gate at your front door.

Always be aware of what is happening around you and be alert.
Don't:
Keep your luggage/purse/laptop near the driver seat or on the rear seats of the car where it is visible from outside.

Count cash in public.

Walk on the streets while using your mobile phone.
Living in Johannesburg
Q: Which are the best places/suburbs to live in Johannesburg as an expat?
A: Sandton, Morningside, Rivonia, Sunninghill, Parkmore, Roodeport, Weltevreden Park and Fourways.
Q: How do you rate the standard of accommodation?
A: Very good.
Q: What's the cost of living compared to home? What is cheap or expensive in particular?
A: It is worth the money one pays for it.
Q: What are the locals like; did you mix mainly with other expats?
A: Locals are really hospitable. I lived with many Indians, so moved mainly in Indian expat circles.
Q: Was it easy meeting people and making friends? Did you make expat friends you wouldn't have otherwise?
A: Yes, it was easy – South Africans are generally friendly, and making friends with locals is not a problem at all. Indian expats get connected very easily. On the flip side, especially in Joburg, there are a lot of Indian expats, and you might feel overwhelmed by looking at the Indian expat population – you might be tempted to stick to little Indian groups living nearby or those you work with. Joburg has got a mix of Indian, European and African styles. An Indian expat would easily strike a balance between Indian and overseas living. Yes, I made few Indian connections here, whom I wouldn't have met if I was working from India.
Working in Johannesburg
Q: Did you have a problem getting a work visa/permit?
A: Not really, my company had applied for my work permit, so I didn't have difficulty getting a work permit or visa.
Q: What's the economic climate like in Johannesburg, is there plenty of work?
A: When it comes to IT, there is lack of local skilled people. The economy is pretty decent and economically, South Africa performed OK, although there were some retrenchments here and there. An Indian expat coming to South Africa would definitely feel that the infrastructure is really good and better than India. But I doubt an expat from Europe/ America would share the same feeling as I do.
Q: Are there other types of jobs that there are more of, do you think? What jobs would you recommend other Indian expats come here to look for?
A: Information Technology is one of the areas where Indian expats can look for work. Like I said earlier, South Africa does not have enough skilled techies. Banking, shipping and mining would be next on the list.
And finally…
Q: Is there any other advice you'd like to offer new expat arrivals?
A: Carry enough medicines back from home, as medicines are quite expensive and not easily available. Indian expats must bring electrical converters, pressure cooker, mixer/kitchen grinder to prepare masalas. Enough clothing should be taken, as it seems to be more expensive than India.
* Note that the views expressed in this interview are the interviewee's own and are not intended to criticise any person or country.