New York is known the world over as the city that never sleeps. Although for many, Manhattan's borderline manic activity can actually be felt as much during the day as it can at night. In the summer season, in particular, the energy is almost palpable, seemingly bouncing off the gleaming buildings and steaming hot asphalt.

There is simply always something to do here; either an old favourite pastime or an entirely new pursuit. Picking just a few events is a difficult task, but here is a list of the best tried and tested annual events in NYC.
---
Annual events in New York City
New York Restaurant Week (February and July)
Some of the city's most famous and most exclusive restaurants participate in New York's biannual Restaurant Week. Participating eateries offer prix-fixe meals, giving attendees is a chance to sample some of the best kitchens in the city at bargain prices.
St Patrick's Day Parade (March)
The Irish heritage in the New York area is omnipresent and St Patrick's Day is the event of the year to witness it in all its intoxicating glory. On the day itself, there is a parade, complete with costumes and marching bands, that slowly snakes up 5th Avenue.
Gay Pride Parade (June)
Gay Pride is a huge event in the city and is usually lasts an entire week with a number of smaller events all leading to the main parade on the Saturday of the festival. As the home of the first Gay Pride parade held in 1970, the event is of particular significance to NYC. The event is intended as a celebration for everyone and prides itself on diversity, welcoming attendees of any sexual orientation, gender, race and age.
Feast of San Gennaro (September)
San Gennaro is a week-long festival that takes place in Little Italy every year. A highlight is the parade, where a statue of San Gennaro (the Patron Saint of Naples) is carried through the cobbled streets, followed by a large procession. The atmosphere is electric with music, street food vendors selling their wares, and huge crowds slowly meandering through it all, usually clutching a cocktail in a giant, brightly coloured plastic glass.
Macy's Thanksgiving Parade (November)
Macy's Thanksgiving Day Parade is a world-famous event with a procession of floats and entertainers celebrating this special occasion. Even the preparations can be captivating to watch. On the night prior to the parade, the famous huge balloons depicting animals or cartoon characters are inflated somewhere on the Upper West Side – a great spectacle to see after a dinner out with friends.
Are you an expat living in New York City?
Expat Arrivals is looking for locals to contribute to this guide, and answer forum questions from others planning their move to New York City. Please contact us if you'd like to contribute.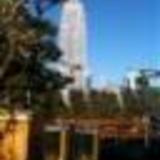 Stephanie Gay
Our Expat Expert
Originally from France, Stephanie lived in the UK for 11 years before moving to New York in 2007 after getting promoted into her company's US head offices. Living in New York is a dream come true for Stephanie who first visited the City in 1999 and immediately fell in love with it. Her blog, Biting the Big Apple, chronicles her experience.
Expat Health Insurance
Cigna Global

With 86 million customer relationships in over 200 countries, Cigna Global has unrivalled experience in dealing with varied and unique medical situations and delivering high standards of service wherever you live in the world.
Moving Internationally?

Sirelo has a network of more than 500 international removal companies that can move your furniture and possessions to your new home. By filling in a form, you'll get up to 5 quotes from recommended movers. This service is free of charge and will help you select an international moving company that suits your needs and budget.