Traffic in Indonesia, especially in major cities like Jakarta and Bali, is chaotic, and driving can be a unique experience for expats – and even the most experienced city drivers. Luckily, private drivers are affordable and are a popular option among expats in Indonesia. Indonesia also has a relatively good public transport system, and taxis are readily available in larger cities.
---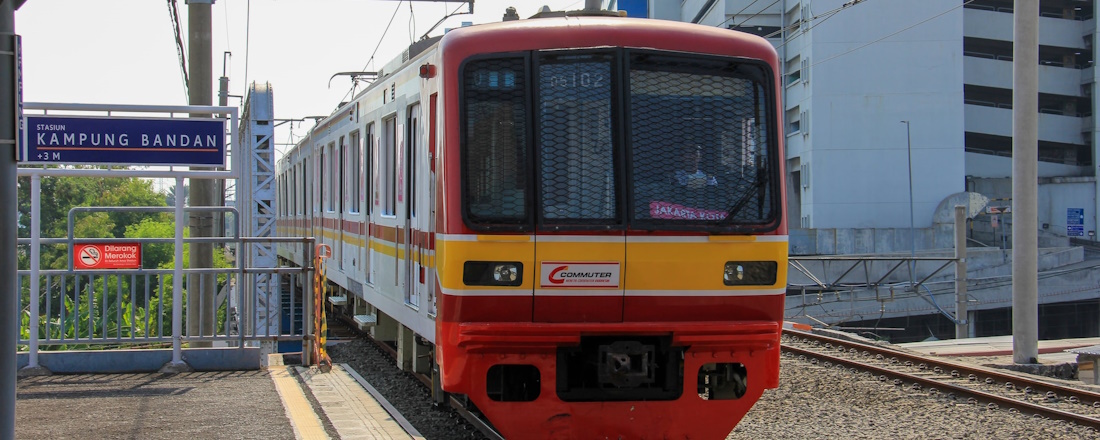 Public transport in Indonesia
Indonesia has a decent public transport system, although taxis are probably the better option for short distances and trains over long distances.
Over the years, public transport has seen improvements in Indonesia. This comes with the government's push to make commuting more efficient and eco-friendly. The rise in infrastructure projects has also added to the convenience. However, expats should be prepared for crowded conditions during peak hours.
Trains
Indonesia's railway system, featuring commuter and intercity trains, spans four primary networks in the regions of Java and Sumatra. Indonesians mainly use trains for long-distance travel. There is a commuter train service in Jakarta called the KRL Commuterline. Expats can purchase tickets at train stations or buy them online.
See the official KRL Commuterline website to access routes and tickets.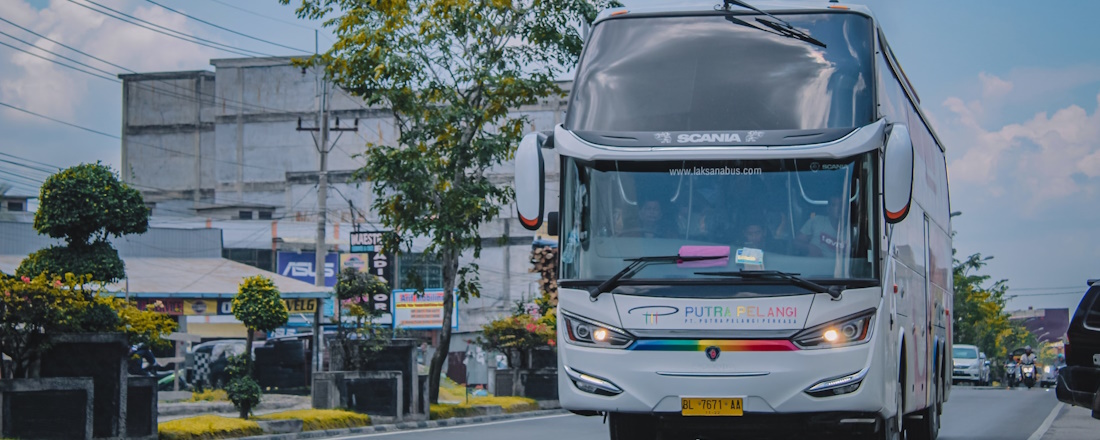 Buses
For daily commuting, buses remain the top choice for public transport among Indonesians and expats in Indonesia. There are frequent bus services in Sumatra, Java and Bali. In the more remote areas, there are minibuses that provide transport. Jakarta has its own bus rapid transit system known as TransJakarta.
For more information, visit TransJakarta.
Ferries
Given Indonesia's vast archipelagic nature, island-hopping by boat or ferry is a common travel method. There are frequent ferries between the islands, particularly between Sumatra, Bali and Java. Expats can also use ferries to travel to nearby countries like Malaysia and Singapore.
---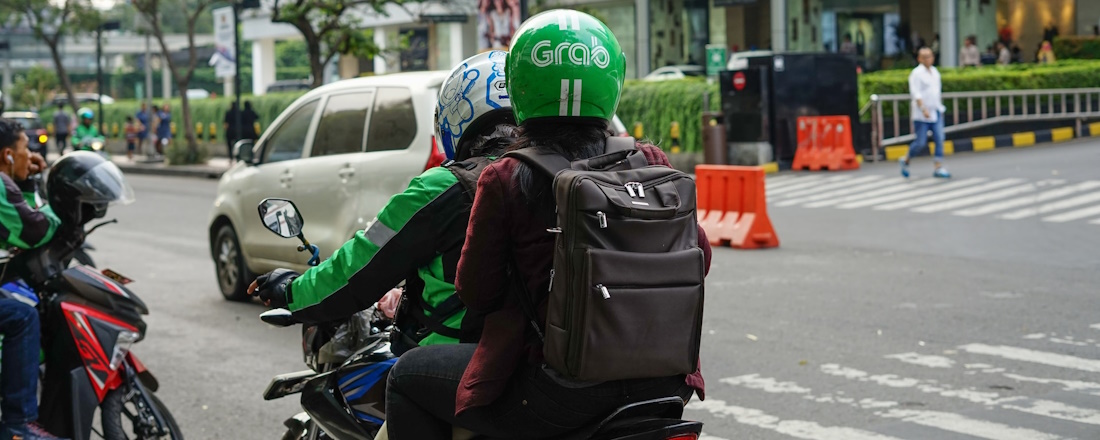 Taxis in Indonesia
Most large cities in Indonesia have numerous taxi companies to choose from. Expats should always request that the meter be turned on when getting into a taxi to avoid being overcharged. Expats who are not familiar with the local language can make use of ride-sharing services such as Grab to avoid miscommunications with drivers.
Adventurous alternatives to traditional taxis include ojeks (motorcycle taxis), bajaj (motorised auto rickshaws) and becaks (pedal-powered rickshaws).
Useful links
---
Driving in Indonesia
For locals and internationals alike, road transport remains the primary mode of travel in Indonesia, from bustling cities to serene countryside. There has been a massive growth in the number of motor vehicles in the country in the last decade, but the government has not been able to construct new roads fast enough to keep up with the demand. Traffic jams are therefore a problem, particularly in Jakarta and Bali.
Many embassies advise their nationals against driving in Indonesia, and many expats choose to hire a private driver or use taxis instead. Foreigners also often choose motorbikes as their primary means of transport, although this can be a dangerous option.
To drive in Indonesia, expats must apply for an Indonesian driving licence, which is called a SIM (Surat Izin Mengemudi). Those wanting to drive a motorcycle will need a separate licence called a SIM C. Expats will have to pass a written test to obtain a SIM.
Useful links
---
Air travel in Indonesia
With a plethora of domestic airlines and routes, air travel often emerges as an economical and time-saving mode of transport across Indonesia's vast landscape. There are many domestic airlines to choose from, and all of Indonesia's major cities have airports. The country's main airport is Soekarno-Hatta International Airport in Jakarta, and the national air carrier is Garuda Indonesia.
Useful links
What do expats say about public transport in Indonesia?

"The public infrastructure in Jakarta is not fully established yet. You can hire a taxi with an affordable rate, but it's a challenge to find a reputable taxi in rush hour. The other option is hire a driver and car." Read more of Meilisa's take on expat life in Jakarta.
---
Further reading
►For more information on public transport in the capital, see Getting Around in Jakarta
Image Credit: Train by Fasya Halim, Bus by Jalal Kelink, Grab Ojek by Afif Ramdhasuma from Unsplash
---
Are you an expat living in Indonesia?
Expat Arrivals is looking for locals to contribute to this guide, and answer forum questions from others planning their move to Indonesia. Please contact us if you'd like to contribute.
Expat Health Insurance
Cigna Global Health Insurance - 10% off any plans bought in November and December 2023

With Cigna, you won't have to rely on foreign public health care systems, which may not meet your needs. Cigna allows you to speak to a doctor on demand, for consultations or instant advice, wherever you are in the world. They also offer full cancer care across all levels of cover, and settle the cost of treatments directly with the provider. Cigna is currently offering a 10% discount for seniors (over 60) on their Silver package.
Moving Internationally?
International Movers. Get Quotes. Compare Prices.

Sirelo has a network of more than 500 international removal companies that can move your furniture and possessions to your new home. By filling in a form, you'll get up to 5 quotes from recommended movers. This service is free of charge and will help you select an international moving company that suits your needs and budget.

Get your free no-obligation quotes from select removal companies now!