Bruce is a retired American expat living in Bali. He moved to Indonesia in search of something different and has lived on the island for about 23 years. Although he misses Chicago hot dogs and baseball, he enjoys the quality of life in Bali. He encourages other expats to fully integrate themselves into the local community when moving to Indonesia.
Read more about Indonesia in the Expat Arrivals Indonesia country guide and other expat experiences in Indonesia.
About Bruce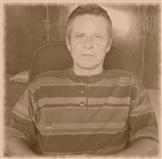 Q: Where are you originally from? 
A: The United States – Chicago and San Francisco.
Q: Where are you living now? 
A: Singaraja, Bali, Indonesia.
Q: How long have you lived here? 
A: More or less 23 years.
Q: Did you move to Indonesia with a spouse/children? 
A: I came here alone.
Q: Why did you move? What do you do? 
A: I was looking for something different from what I was doing. Actually, I was looking for somewhere different. I was teaching 6th Grade in California.
About Bali
Q: What do you enjoy most about Bali? Hhow's the quality of life? 
A: Singaraja is big enough to have most of what we need in terms of food, clothing, electronics, etc. The quality of life is better in my opinion than what's available in other parts of Bali.
Q: Any negatives? What do you miss most about home? 
A: I'd like a Mac store and to be closer to the airport and consulates. What do I miss about home? Chicago hot dogs, baseball, and good milk.
Q: Is Bali safe? 
A: Extremely safe.
About living in Bali
Q: Which are the best places/suburbs to live in Bali as an expat? 
A: Most expats who live in the north of the island live in the Lovina area to the west of Singaraja. The most popular places are in the south of the island, like Seminyak, or in the central area, like Ubud. Foreigners seem to have a desire to live with people from their home areas.
Q: How do you rate the standard of accommodation in Bali? 
A: It's still possible to buy a Balinese-style house for a relatively cheap price, but more and more villas are being built here, which raises the price of land.
Q: What's the cost of living compared to home? What is cheap or expensive in particular? 
A: The cost of living has definitely gone up over the years, but it's still less expensive than living in the US. Or at least from what I hear.
Q: What are the locals like? DoHow's you mix mainly with other expats? 
A: I almost never talk to expats. Indonesians are lovely people as long as you are genuine.
Q: Was it easy meeting people and making friends in Bali? 
A: That depends on where you live. There are villages that are definitely friendly to expats, and there is a small expat scene in the tourist area of Lovina.
About working in Indonesia
Q: Did you have a problem getting a work visa/permit for Indonesia? 
A: I'm retired, but when I was working as a teacher, the schools arranged for that. Overall, it's not all that easy working in Indonesia unless you have specific skills like teaching or technical skills in industries like oil and gas.
Q: What's the economic climate like in Bali? Is there plenty of work? 
A: This is an area that gets mostly retired people. There is very little work in the north of Bali for expats.
Q: Did a relocation company help you with your move? 
A: Yes, when I was working for international schools. But the schools paid for those services and arranged everything.
Family and children
Q: What are the schools like? Any particular suggestions? 
A: There are no international schools in the north of Bali. The expat kids here go to the national schools, but lessons are all in Indonesian. The lack of an international school means that some expats with young families prefer to live in the south, where there are many international schools.
Q: How would you rate the healthcare in Bali? 
A: Minimal. Most expats with some money go to Singapore for serious stuff.
And finally…
Q: Is there any other advice you like to offer new expat arrivals? 
A: While Bali seems like a paradise to many, there are so many people who move here and then return home after a year. It's important to have everything planned out before making a move to Bali. And, it's important not to forget this – far too many expats let themselves get into an expat bubble where they rely almost completely on expats for information about how to live here and get things done. They build high walls around their houses and have little social interaction with their Balinese neighbours. Later, when they have problems with them, they can't figure out why. It's important to integrate into the community.
► Interviewed July 2012