Acquiring a work permit for Indonesia can be difficult, as the rules change frequently. Most expats who are being transferred to Indonesia by their current company – or who have already secured a job in Indonesia before leaving home – will find that their employer undertakes most of the work permit application process on their behalf.
Expats will also need an ITAS (limited stay permit) to live in Indonesia. The permit's length of validity depends on individual circumstances but typically ranges from six months to two years. The ITAS can be renewed for up to five years. After five years, expats will be eligible for a KITAP (permanent stay permit).
---
Work visas (KITAS) for Indonesia
Obtaining a work visa, or KITAS (Kartu Izin Tinggal Terbatas), is a crucial step for expatriates planning to work in Indonesia. This visa serves as a temporary stay permit for foreigners, allowing them to legally hold a job in the country. The KITAS is usually sponsored by the employing company and is valid for a period of one year but can be extended annually. While the process can be bureaucratic and time consuming, having a reputable employer to back the application significantly eases the process.
There are different categories of KITAS depending on the nature of work and the duration of stay. For instance, there's a Professional KITAS for foreign workers employed by an Indonesian company and a Freelance KITAS for self-employed or freelance expats.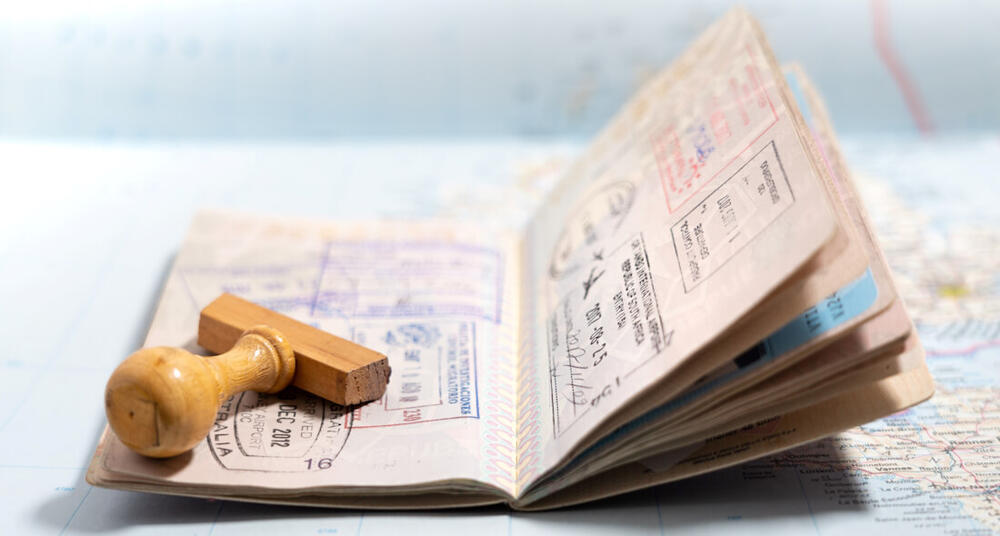 Applying for a work visa
It's imperative to apply for the correct category to avoid any legal complications. Moreover, the Indonesian government has stringent regulations in place to ensure that foreigners do not take up jobs that can be performed by the local populace, making it essential for expatriates to possess specialised skills or expertise.
It is not advisable for expats to just arrive in Indonesia hoping to find a job. It is best to arrange a job and a sponsor before arriving in the country. The employer usually acts as the sponsor of the visa, and generally speaking, the company will sort out the paperwork and have agents who deal with the immigration office on behalf of the applicant.
The company must apply for government approval to hire a foreigner. Once the company has approval, they can apply for a work permit for their potential employee. Indonesian companies can only employ a certain number of foreigners and can only employ those who have specialised skills that aren't found in the local population.
*Visa and work permit regulations are subject to change at short notice, and expats should contact their respective embassy or consulate for the latest details.
What do expats say about getting a work permit for Indonesia?
"When I was working as a teacher, the schools arranged for [the visa]. Overall, it's not all that easy working in Indonesia unless you have specific skills like teaching or technical skills in industries like oil and gas." Read more about American expat Bruce's experiences in his interview about living in Indonesia.
---
Further reading
►See Visas for Indonesia for advice about the visa requirements to enter the country.
---
Are you an expat living in Indonesia?
Expat Arrivals is looking for locals to contribute to this guide, and answer forum questions from others planning their move to Indonesia. Please contact us if you'd like to contribute.
Expat Health Insurance
Cigna Global Health Insurance - 10% off any plans bought in November and December 2023

With Cigna, you won't have to rely on foreign public health care systems, which may not meet your needs. Cigna allows you to speak to a doctor on demand, for consultations or instant advice, wherever you are in the world. They also offer full cancer care across all levels of cover, and settle the cost of treatments directly with the provider. Cigna is currently offering a 10% discount for seniors (over 60) on their Silver package.
Moving Internationally?
International Movers. Get Quotes. Compare Prices.

Sirelo has a network of more than 500 international removal companies that can move your furniture and possessions to your new home. By filling in a form, you'll get up to 5 quotes from recommended movers. This service is free of charge and will help you select an international moving company that suits your needs and budget.

Get your free no-obligation quotes from select removal companies now!