The Dutch are among the most liberal people in the world, so more conservative expats may experience some culture shock in the Netherlands. Prostitution is legal and regulated, and is openly on display in Amsterdam's red light districts. Though marijuana is technically illegal, it is decriminalised for personal use and is sold in coffee shops across the country. 
Making new friends can be difficult for expats moving to the Netherlands, especially if they don't speak Dutch, and establishing a social circle often takes a lot of effort.
That said, the Dutch say it like it is and expats will know exactly where they stand with locals. This can seem abrasive, but having an open mind and a sense of humour will go a long way to easing the transition to life in the Netherlands.
---
Language barrier in the Netherlands 
The Dutch language could be the biggest hurdle for new arrivals. Locals are often multilingual, and in the big cities most speak reasonable English, French or German. However, unless expats can speak some Dutch, they could end up feeling isolated. 
Once they can speak Dutch, most expats find that locals seem friendlier, more helpful and more encouraging. There are several options for learning Dutch, including private individual lessons and intensive courses at language centres and universities. The latter is the most efficient for expats working in the Netherlands. The courses are designed to teach individuals to speak Dutch quickly and offer a wealth of invaluable information about Dutch culture and history.
---
Work culture in the Netherlands
With respect to the work culture in the Netherlands, the Dutch love to have meetings or vergaderingen. They often run overtime since everyone, regardless of rank, needs to be heard. If a decision isn't reached then they simply adjourn to the next meeting. Rank is also unimportant and it's not unusual to find bosses to be more approachable than what expats might have previously experienced.
That said, the Dutch like to keep their working life and personal life separate, so it can be difficult to socialise with colleagues outside of work.
---
Service in the Netherlands
The Netherlands isn't the most service-orientated country. It's normal to enter a shop and be left waiting unattended and service in restaurants can be slow. Even the Dutch complain about the lack of good service in their country. One explanation is that employees get their salary no matter what. Commission systems, like bonus and percentage increases on every sale, aimed at motivating staff to perform better, are relatively rare.
---
Are you an expat living in The Netherlands?
Expat Arrivals is looking for locals to contribute to this guide, and answer forum questions from others planning their move to The Netherlands. Please contact us if you'd like to contribute.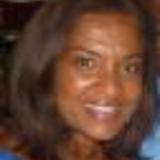 Rawia Liverpool
Our Expat Expert
I am an amateur writer, and a hospital pharmacist by background. Eight years ago I qualified as a Master Practitioner of NLP, Time Line Therapy and Hypnosis, and am now in the process of starting my own sole trader business in NLP coaching. My business name is "Recipes4Change".
I am an expat in The Netherlands, but as my husband has studied in TU Delft in the past, we also have a network of Dutch friends (I speak reasonable Dutch). Apart from The Netherlands, Lebanon and Ghana, I have lived and worked also in Aberdeen, Scotland, and Muscat, Oman. I have two daughters 18 and 13 years.
Expat Health Insurance
Cigna Global

With 86 million customer relationships in over 200 countries, Cigna Global has unrivalled experience in dealing with varied and unique medical situations and delivering high standards of service wherever you live in the world.
Moving Internationally?

Sirelo has a network of more than 500 international removal companies that can move your furniture and possessions to your new home. By filling in a form, you'll get up to 5 quotes from recommended movers. This service is free of charge and will help you select an international moving company that suits your needs and budget.