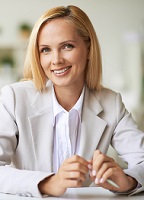 Maria Balear moved from England to Spain almost 30 years ago and now lives on the Mediterranean island of Mallorca, which is very popular among holidaymakers and expats alike. 
Maria runs a real estate business (Balearic-properties.com) and says the best way to meet people in your new home is going to their favourite hangouts, whether these are cafés frequented by locals or popular expat clubs. 
Use the Expat Arrivals Spain Country Guide to learn more about the destination or read more expat experiences in Spain.
About Maria
Q: Where are you originally from? 
A: England
Q: Where are you living now? 
A: Pollensa, Mallorca, Spain
Q: When did you move here? 
A: 1986
Q: Did you move here alone or with family? 
A: Alone
Q: Why did you move? 
A: I moved for a better quality of life and I am currently working for a real estate company in Pollensa.
Living in Spain
Q: What do you enjoy most about your Spain? 
A: More outdoor living, warmer climate, traditions that are still upheld … Mallorca is also very international scene.
Q: What do you miss most about England? 
A: Nothing
Q: What are the biggest adjustments you had to make when settling into expat life in Spain? 
A: Not much, but I had to improve my Spanish.
Q: What's the cost of living compared to home? 
A: Going out is cheaper, but groceries and household costs are on par with England.
Q: How would you rate the public transport? 
A: In Mallorca, you need to own a car. Public transport has improved over the years, but it's still not 100% reliable.
Q: How would you rate the healthcare in Spain? 
A: Healthcare is very attentive and fast, and there are good hospitals in Palma and Inca.
Q: How do you rate the standard of housing in Mallorca? 
A: You must never compare standards to UK, but there is a vast selection for expats to choose from. Visit websites such as www.balearic-properties.com.
Q: Any areas you'd recommend for expats to live in?
A:  The southwest region is very popular.
Meeting people and making friends
Q: How tolerant are the locals of foreigners? 
A: The Mallorcans are very tolerant and extremely hospitable towards foreigners. No discrimination.
Q: Was it easy meeting people and making friends? 
A: I have a number of Mallorcan and international friends, who I met through general village life and work. I don't mix all that much with expats due to my working hours. But my advice would be to join expat clubs, take Spanish classes and check out activities advertised in local British newspapers. Many kids go to international schools, so there you'll meet other expat parents there too.
About working in Mallorca
Q: Did you have a problem getting a visa or work permit? 
A:  No problems with either and now I have permanent residency.
Q: What's the economic climate like in Spain? 
A: Job market still difficult, even more so if you don't speak Spanish. The best way to find a job is by networking or working through an internet job agency. Tour companies need seasonal staff, contact expat business owners … there are various other options too.
Q: How does the work culture differ from England? 
A: Working hours differ – they're longer during the tourist season and workers are definitely not as laid-back as outsiders might think. 
And finally…
Q: Is there any other advice you'd like to offer new expat arrivals?
A:  Learn the language and expect to work very hard. The quality of life in Spain is rewarding. Try to make friends with the locals, even if it takes quite a while.
~ Interviewed in December 2014