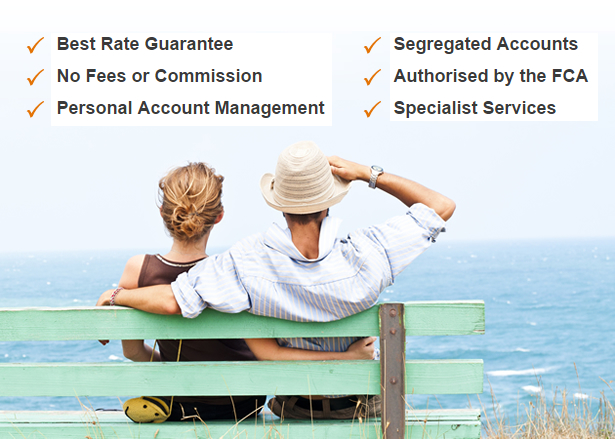 Whether you're moving to Australia or Vietnam, the handy guides, articles and information supplied by Expat Arrivals can make starting a new life overseas that bit simpler.
We know that getting to grips with unfamiliar territory, like managing international currency transfers, can be daunting so we've partnered with a foreign exchange expert who can give you all the support you need.
For over ten years TorFX has been taking a personal approach to foreign exchange. In that time the company has established itself as a world leader and has helped make connecting currency easy and cost-effective for over 50,000 clients. 
You might need to transfer savings to fund your emigration, or else manage wages, move a pension overseas or meet foreign rental costs – whatever your requirement TorFX will conduct your transaction for free, at a bank-beating exchange rate. TorFX also employs foreign exchange specialists to monitor the market on your behalf, so you can stay up to date with the latest developments and conduct your international money transfer at the best time. With TorFX by your side you could save up to 5% and get much more for your money.
Opening an account with TorFX is free and there's no obligation to trade. Once registered you'll be assigned your own personal Account Manager and can opt to have free regular market updates sent straight to your inbox. TorFX is also authorised by the FCA and operates segregated client accounts, so you can rest easy in the knowledge that your transfers are in safe hands.
 




Paul was moving to Australia and needed to move his savings overseas to fund the venture. A bit of research told him that getting a more competitive exchange rate could make a big difference to how many Aussie Dollars he'd get for his £285,000 so he asked both his bank and TorFX for quotes. 

·  Savings worth £285,000
·  Rate offered by bank: 2.1068
·  Rate offered by TorFX: 2.1720
·  Amount achievable from Bank: AU$600,438
·  Amount achievable from TorFX: AU$619,020

*Rates correct as of September 2015

That's a saving of AU$18,582! Paul used TorFX to manage his transfer and saved even more by not having to pay out a penny in fees or commission.

To find out how much you could save, get a free, no obligation quote today.
 




TorFX is a leading foreign exchange broker with a five-star reputation for customer care and a real commitment to helping its clients save money on their currency transfers. Whether your transactions are going to be small or large, regular or one-off, you can maximise your return with TorFX.

Benefits in brief...
·  Highly Competitive Exchange Rates – Usually bettering the bank by more than 3%.
·  No Fees, 0% Commission – Free transfers on over 50 global currencies. 
·  Dedicated Account Managers – Looking after your transfer every step of the way.
·  FCA Authorised – Segregated client accounts for maximum fund security.
·  Regular Market Updates – Keeping you up-to-date with the latest developments.    
·  24/7 Online Trading Platform – Move money overseas day or night.
 
If you're an expat or soon-to-be expat and want to talk through your foreign currency requirements with a professional, give TorFX a call and see how they can help.