Aga, originally from a charming village called Tarnowskie Gory in Poland, moved to Lyon almost two years ago. She made the move from rural to urban with her French husband, not knowing a word of French or anything about French culture. In her interview with Expat Arrivals, she offers insight into the rich French culture that she is learning to embrace and her advice on how to adjust to life in a new country.

For more information on expat life in France, read the Expat Arrivals Guide to France or more Expat Experiences in France.
About Aga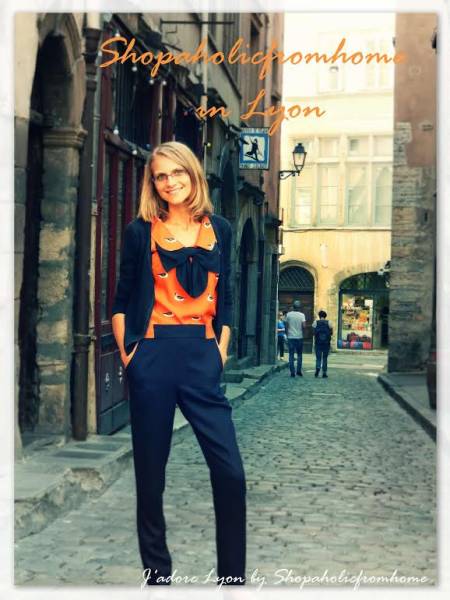 Q: Where are you originally from?
A: I come from the South of Poland, a small & charming village – Tarnowskie Gory. It is located next to Katowice and not far away from Krakow.
Q: Where are you living now?
A:  I live in beautiful Lyon, France.
Q: When did you move to Lyon?
A: I moved here about 1 year and 8 months ago
Q: Did you move to France alone or with a spouse/family?
A: I moved here with my partner.
Q: Why did you move; what do you do?
A:  My home is where my heart is… I followed my heart and moved in with my partner. At this moment, I am learning French and discovering France, as I have never spoken French and I don't know much about this country.
Living abroad
Q: What do you enjoy most about Lyon? How would you rate the quality of life compared to Poland?
A: I am totally in love with Lyon. It is an amazing place. Firstly, because, even though it is not as well known as Paris, it has a great heritage, places to visit, museums, architecture, galleries and monuments which are UNESCO heritage sites. It has a very rich history, traditions and a unique and mysterious atmosphere, mostly because it hasn't been as exposed to tourists as Paris. It is also a very modern and developed city, the second biggest in France. It is the capital of gastronomy with the best restaurants. The local people are welcoming, and there are many activities & events happening all the time. And most importantly, there is a Fête des Lumières – the best lights festival you can imagine! I could carry on to write about Lyon…
Q: Any negatives? What do you miss most about Poland?
A: There are a few things that have been very strange to me, but it's connected with the French lifestyle. In the beginning, I was very reluctant to embrace these habits, but now I love to participate. These are long meals, late meals, high prices, red tape, doctors healing you with painkillers, etc. From Poland… Well, I miss my family and friends. I miss some of the customs and habits celebrated by my family. But I gained new life here and try to visit Poland often.
Q: What are the biggest adjustments you had to make when settling into expat life in France? Did you experience any particular elements of culture shock?
A: The first party with friends. It started at 5pm with apéro and finished at midnight. I would never imagine eating apéro, entrée with a main plate served separately then cheese (!), cake and dessert! The whole evening was about food and food and more to come… A lot of good wine which I was expecting and this arrived!
Q: What's the cost of living compared to home? What is cheap or expensive in particular in France?
A: The cost of living in France is one of the highest in Europe. It is very expensive here in comparison to Poland and even England.
Q: How would you rate the public transport in Lyon? What are the different options? Do you need to own a car?
A: There are plenty of modes of transport to use. You don't need a car. Metro, train, tram, bus and on top of the car are very popular if you want to travel in France. Trains are expensive, but coaches are very cheap.
Q: How would you rate the healthcare in Lyon? Have you had any particularly good/bad experiences with regard to doctors and hospitals? Are there any hospitals you would recommend?
A: Healthcare in France and Lyon is very good. It's efficient, and the staff are very helpful. But you cannot avoid waiting for doctors, appointments, writing a cheque for the appointment (which will be reimbursed straight away but still you need to pay for a doctor's appointment first which seems very strange to me!) etc. Many medications are also reimbursed with your Vital Card and Mutuelle. This is what I like very much!
Q: What are the biggest safety issues facing expats living in France? Are there any areas expats should avoid?
A: I think it is terrorism, but it is generally true for the whole of France, and it is not against just expats. Otherwise, French people are very tolerant and open to other nations.
Q: How do you rate the standard of housing in Lyon? What different options are available for expats?
A: I am happy with it. There are many options to choose from in Lyon and around.                    
Q: Any areas/suburbs of Lyon you'd recommend for expats to live in?
A: I love St Rambert and Vase, which are located in the Lyon 9. But I am sure there are more places worth considering. It depends on if you like to live in the centre or outside, and what is your budget.
Meeting people and making friends
Q: How tolerant are the locals of foreigners? Is there any obvious discrimination against particular religions or women, etc.?
A: People in Lyon are very nice and welcoming. They are very helpful and will always try to speak English with you!
Q: Was it easy meeting people and making friends in Lyon? How did you go about meeting new people?
A: It's quite easy to meet people here. There are many activities happening in Lyon. There are many expat organisations in Lyon. There are many meetings organized for people with similar hobbies. So once you want to join any group and make friends, then the expat websites, Facebook groups and Meetup network will help a lot.
Q: Have you made friends with locals, or do you mix mainly with other expats? What advice would you give to new expats looking to make friends in France? Any social/expat groups you can recommend?
A: I like to meet local people and expats. I take part in many activities in Lyon, I follow many Facebook groups, and I am active on my blog (www.shopaholicfromhome.com) and stay in touch with expat groups. Discovering Lyon via sites has helped me out a lot with meeting many wonderful people.
About working in France
Q: Did you have a problem getting a visa or work permit for France? Did you tackle the visa process yourself or did you enlist the services of an immigration consultant?
A: I am an EU citizen. I haven't had any problems moving here and settling. I don't need a visa.
Q: What's the economic climate like in Lyon? Do you have any tips for expats looking to find a job there? Which resources did you find most useful?
A: Lyon is currently one of the best places to live and find jobs in France. It has a great economy with many new start-ups as well as old-style industries prospering. There are many good jobs and ad hoc, little jobs for expats like babysitting. ONLYLYON supports many new businesses, so expats also can find opportunities there.
Q: How does the work culture differ from home? Do you have any tips for expats doing business in France?
A: Not really. I haven't yet properly worked in France. The downside of working in France is the fact that you really need to speak French to get a good position.
Family and children
Q: Did your spouse or partner have problems adjusting to their new home? Do you think there are any specific challenges for a trailing spouse?
A: I didn't have many problems settling here, as I moved in with my French partner.
Q: Did your children settle in easily? What were the biggest challenges for your children during the move?
A: We don't have kids.
Q: What are the schools like, any particular suggestions?
A: I am afraid I cannot suggest anything as I didn't have any experience with schools in Lyon and France.
And finally…
Q: Is there any other advice you would like to offer new expat arrivals?
A: Just hurry up, as the wonderful Lyon is waiting! The only thing is that they need to be mentally prepared for the high cost of living and remember to sort out their healthcare here – as good as it is, all the red tape takes time. Indeed, I would search for a place to live and school before coming over and try to connect with Facebook groups or expat organisations for any questions and concerns you may have. People are really helpful and welcoming.
I am also here for any questions or chat. If anyone would like to find out a bit about Lyon, they can have a look at my blog searching for Lyon or France: www.shopaholicfromhome.com; as well as contact me via email: aga@shopaholicfromhome.com
I would be happy to have a chat and help if I can.
~ Interviewed October 2016