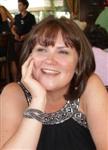 Claire Leek is a Brit who hopped over to British Columbia four years ago. Now fully settled on the outskirts of Vancouver, she still misses a few of Britain's bits and pieces, but is satisfied with the swing of the day-to-day in Canada.
Read more about Vancouver in the Expat Arrivals Vancouver city guide or read more expat experiences of Canada
About Claire
Q: Where are you originally from?
A: I'm was born and bred in Bristol.
Q: Where are you living now?
A:  Coquitlam, BC.
Q: How long you have you lived in Canada?
A:  Four years.
Q: Did you move with a spouse/children?
A:  I moved with my husband and two boys who are now 7 and almost 12 years old; but I have since separated from my husband.
Q: Why did you move; what do you do?
A:  I moved for a better quality of life, and I work for the Provincial Government as an Executive Assistant.
About Coquitlam
Q: What do you enjoy most about your host city, how's the quality of life?
A:  I particularly like Coquitlam and the Tri-city area (including Port Moody and Port Coquitlam) as it is close to downtown Vancouver, the schools are good, it is close to lakes and campgrounds and plenty of entertainment for both adults and children. 
Q: Any negatives? What do you miss most about home?
A:  I miss Tesco's and Sainsbury's and of course my family and friends!  I think the main downside is that I miss the community spirit of growing up somewhere, knowing your community and the people in it. Having moved to a place where there are lots of people from different countries I don't feel individuals are as involved with their community, including myself.
Q: Is the city safe?
A:  Absolutely. 
Q: Which are the best places/suburbs to live in the city as an expat?
A:  The tri-city area is very popular and North and West Vancouver are also popular but far more expensive.  You get far more for your money in Maple Ridge, Pitt Meadows, Abbotsford, Langley, but the commute is far if you don't work locally.
Q: How do you rate the standard of accommodation?
A:  Newer housing is fabulous with double sinks in bathrooms, en suites off all master bedrooms, modern kitchen appliances, and my favourite, laundry upstairs with the bedrooms! 
Q: What's the cost of living compared to home? What is cheap or expensive in particular?
A:  Car insurance costs are sky high in BC, but fuel is cheaper and so are cars to purchase.  Servicing is also reasonable.  I think housing is expensive, but gas and electricity is cheaper.  At the end of the day I think it all balances out.  Eating out is reasonable and the service is far better than the UK; not to mention, the quality of food is amazing.
Q: What are the locals like; do you mix mainly with other expats?
A: There is a very large ESL population where I live and although pleasant, no friendships have formed.  I mix with a variety of Canadian, English and European friends and families.
Q: Was it easy meeting people and making friends?
A:  I work full time and have made many friends from a variety of backgrounds including England, Canada and Europe.  Having children also helps open up your social circle. 
About working in Canada
Q: Did you have a problem getting a work visa/permit?
A:  I came here as a permanent resident.
Q: What's the economic climate like in the city, is there plenty of work?
A:  At the moment I wouldn't say there was plenty of work, people tend to be staying where they are, not much movement in the workforce.
Q: How does the work culture differ from home?
A: Office layouts are different, in the UK we had moved to open plan, I have found that here everyone works in cubicles or offices.  Vacation time is far less than the UK with the minimum being 10 days per annum. Depending on who you work for office hours can be 8am to 5pm.
Family and children
Q: Did your children settle in easily?
A:  It took a while, a good six months I would say.
Q: What are the schools like, any particular suggestions?
A:  The schools are good but it is very different to the UK. There are no fences around the schools; children don't go to school until they are 5; and then only for a few hours a day, although I believe there are some changes being made to this depending on the School District. 
Schooling tends to focus on being a good citizen and learning about your environment, I find the actual academics a little frustrating because it is different to the UK system. I also don't like the fact that children don't wear a school uniform here. You have the option of French immersion schools here, where children are educated in French, but it's necessary to enter this at type of institution at Kindergarten level; although, there is late French immersion at middle school. There are many schools with a high ESL population. I like the fact that children do elementary school until the age of 11, then go to middle school until the age of 14 and then on to high school. 
Q: How would you rate the healthcare?
A:  So far, so good, touch wood!
And finally…
Q: Is there any other advice you would like to offer new expat arrivals?
A: Manage your expectations. Don't expect to get the same level job as you had when you left the UK, you may have to work your way up again. Start out conservatively financially - instead of renting a large house, which is very tempting, rent an apartment or a basement suite. Keep your options open financially so you don't feel trapped or forced to make a decision, for example, we kept our house in the UK and after a year of renting a basement suite here and deciding this was the place for our family to be, only then did we sell our house in Bristol. Be patient and understanding with your family. The first year is a huge adjustment, you miss your friends, your family, everything that was familiar but if you can get through the first year it does get easier. If you come from a big city in the UK, unless you crave a remote country lifestyle, try to move to a fairly large city in Canada. To come from a hugely densely populated city and move to a very remote and rural place immediately may put more pressure on you in an already challenging situation. 
~ Interviewed August 2010