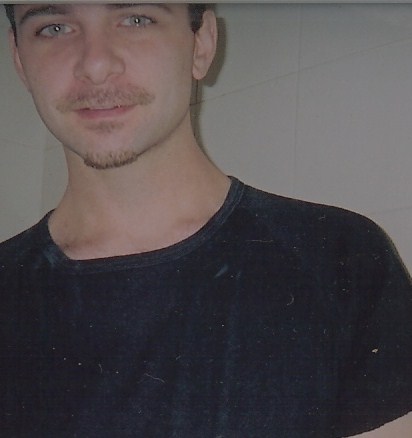 Gabriel is an Australian expat living in New Delhi. He moved to India in 2007 and set up his own business after realising there wasn't enough of a market for his skills in fashion manufacturing back home. Gabriel discusses the challenges of adjusting to life in India but also how he is making the most of the experience and trying to embrace the local way of life. 

Read more about India in the Expat Arrivals India country guide or read more expat experiences in India.
About Gabriel
Q: Where are you originally from?
A: Sydney, Australia 
 
Q: Where are you living now?
A: New Delhi, India             
 
Q: When did you move to New Delhi?
A:  I moved to New Delhi in 2007.
 
Q: Did you move here alone or with a spouse/family?
A: I came by myself.
 
Q: Why did you move; what do you do?
A: I work in fashion manufacturing which is no longer an industry in Australia so I came to India for job opportunities
Living in India
Q: What do you enjoy most about New Delhi? How would you rate the quality of life compared to Sydney?
A: Being able to work with support, something that is not possible to afford in Australia. Quality of life is not as good as Australia, but I have other benefits of working/living in India, like more freedom, better working conditions, far better and varied experiences.
 
Q: Any negatives? What do you miss most about Austrlia?
A: I miss the lifestyle I used to have in Australia. India is a nice country but the adjustments I've had to make are quite drastic.
 
Q: What are the biggest adjustments you had to make when settling into expat life in India? Did you experience any particular elements of culture shock?
A: In India, almost everything comes as a culture shock! From water, weather, language, customs and so on.
 
Q: What's the cost of living in New Delhi compared to home? What is cheap or expensive in particular?
A: Most things cost about the same. Rent is less, but not by that much. Electricity is the same, food (if you don't want Indian) is the same. Cost of a car and petrol are the same, so all round same/same.
 
Q: How would you rate the public transport in New Delhi? What are the different options? Do you need to own a car?
A: I have a car, as public transport is overcrowded and uncomfortable. It takes longer to drive than the trains, but I enjoy the comfort of my own car. Public transport is good for long distances - travelling by train is a good option.  Expats should reserve first class tickets - it's a small price to pay for comfort.
 
Q: How would you rate the healthcare in New Delhi? Have you had any particularly good/bad experiences with regards to doctors and hospitals? Are there any hospitals you would recommend?
A: There are a few good hospitals. Aiims is famous here and is pretty good. I have had some operations here in Delhi, but still prefer to travel to Australia for anything major.
 
Q: What are the biggest safety issues facing expats living in India? Are there any areas expats should avoid?
A: Avoid areas like Kashmir, due to continued violence in the area. Travel with people you know, stay at places you choose or at places recommended by people you can trust. I find, that I feel safer in India than the USA. At least I know that almost no one carries a gun here.
 
Q: How do you rate the standard of housing in New Delhi? What different options are available for expats?
A: The standard of housing in India is low, sometimes very low. Landlords really lord it over you, and they almost always refuse to assist you in any way. Finding a flat (houses are very rare in Delhi) can be difficult. If you can find a flat owned by an expat, you will be fine, they understand the level of living you are accustomed to. There will always be something wrong with a flat, usually related to electricity or water, so a little patience will go a long way.
 
Q: Any areas/suburbs of New Delhi you'd recommend for expats to live in?
A: Depending on budget, closest mid-price range and close to the CBD is Patel Nagar - this would be my first choice. Further away at higher price points are outer South Delhi regions like Hauz Khas Village.
Meeting people and making friends in India
Q: How tolerant are the locals in New Delhi of foreigners? Is there any obvious discrimination against particular religions or women etc.? 
A: Just like anywhere else in the world, it takes time and good judgement to make good friends. There are cultural and religious factors in Delhi, like a woman will find it easier to travel if she wears a shawl over her shoulders in public. Shoulders are a particularly sensual part of a woman's body, to the local men. Midriffs on the other hand are not. 

Q: Was it easy meeting people and making friends? How did you go about meeting new people?
A: There are plenty of bars and cafes to hang out in and meet new people. The locals are always interested in "foreigners", especially those living here. They do however only want to know about the pleasant things you experience with India. Use this to your advantage if you are not really looking for interaction - by complaining about things in India, they should leave you alone fast.
 
Q: Have you made friends with locals in New Delhi or do you mix mainly with other expats? What advice would you give to new expats looking to make friends in India? Any social/expat groups you can recommend?
A:  I do not have any expat friends, though there are expat groups associated with most consulates. I sometimes see these groups lunching together. Personally, I did not travel to an exotic place, to hang out with a group of Australians, so I have only local friends.                                
About working in India
Q: Did you have a problem getting a visa or work permit for India? Did you tackle the visa process yourself or did you enlist the services of an immigration consultant?
A: It is always a battlefield regarding visas in India. I do this myself. Working here means jumping through hoops, just like most countries.
 
Q: What's the economic climate like in Delhi? Do you have any tips for expats looking to find a job there? Which resources did you find most useful?
A: I set up my own factory, which was a lot of hard work. I have been offered work here in Delhi, but I am too busy with my own projects. Some people would find it hard to live on a standard wage that is paid in India, so it is best to have work lined up and know in advance that you will have a paid job. This will also help obtain a working/business visa, giving you some, but not many, extra rights. These can be things like obtaining a tax file number (PAN CARD) and opening a bank account. These will be very useful when renting a flat, as well as being able to show some people you meet along the way that you are not a tourist (some entry fees will be much cheaper).
 
Q: How does the work culture differ from Australia? Do you have any tips for expats doing business in the India?
A: Work is slow and laid back. Almost nothing runs on time. People start at about 11am and work till 7pm, but it depends on your job.
And finally…
Q: Is there any other advice you would like to offer new expat arrivals?
A: Try to find the help and supervision of another expat when you move here, even if only long enough for you to have settled in. Things are very different in India! It sometimes feels like you have landed on another planet. An expat can help ease the shock and help you embrace it!

~ Interviewed August 2016