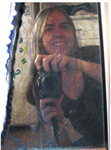 Heather is a Texan stay-at-home mom married to a chemist working in the oil industry in Brazil. They live in Campinas just outside of Sao Paulo. Heather spends most of her days home-schooling her three sons and blogging about their ever-changing expat life.
Read more about Brazil in the Expat Arrivals country guide or read more expat experiences in Brazil.
About Heather
Q: Where are you originally from?
A:  Houston, Texas, USA
Q: Where are you living now?
A:  Campinas, SP (São Paulo), Brasil
Q: How long you have you lived in São Paulo?
A:  3 years (since September 2007)
Q: Did you move with a spouse/ children?
A:  Yes – husband and three sons
Q: Why did you move; what do you do?
A:  My husband works in the oil field and the company he worked for in TX transferred us to Brazil.
About São Paulo
Q: What do you enjoy most about São Paulo, how's the quality of life?
A:  Campinas is a relatively modern city. We have many familiar restaurants to enjoy, very large, modern shopping malls, and in general, the quality of life is very good here. 
Q: Any negatives? What do you miss most about home?
A:  Well, as I'm sure with any international location, the bureaucracy/red tape is a pain. Also, there are fewer activities for children (parks are not as structured, far fewer organised activities) than I was used to in the US. It is easier here to take children anywhere, but harder to find things specifically geared towards/aimed at children. 
Q: Is São Paulo safe?
A:  Relatively so, yes. Like any large metropolitan area, there is crime, but with minor precautions and common sense one is able to be and feel fairly safe here. 
About living in Brazil
Q: Which are the best places/suburbs to live in São Paulo as an expat?
A:  This will vary largely, depending on what part of the city the working spouse's job is located in, or depending on which school the family wants to use. Many expats settle in Alphaville, which is a wonderful community, very American in feel. Some other favourable areas for families are Barao Geraldo, Gramado, or even Valinhos and Vinhedo, slightly outside Campinas. For singles or couples without children, or even 1-car families with children, Cambui is a wonderful part of Campinas that has much to offer. Taquaral would also be good for families wishing to be in Campinas, rather than an outlying suburb. 
Q: How do you rate the standard of accommodation in São Paulo?
A:  I would rate it fairly high, if I understand the question correctly. The homes are very nice – we've lived in an apartment as well as a house and both were well kept, spacious, nicely planned, modern dwellings. There are options in several price ranges and sizes; one can find just about anything (if willing/able to pay the right price). 
Q: What's the cost of living in São Paulo compared to home? What is cheap or expensive in particular?
A:   Cost of living is roughly the same. I was not expecting that; I thought it would be a bit cheaper to live here. It's not. Some things are very cheap – fresh fruits and vegetables are inexpensive and wonderful quality. Fresh meats, deli meats, bread, virtually any unprocessed food is reasonably priced. Imported items (food or otherwise) are all very expensive. Plastics (such as clothes hangers, plastic boxes, plastic storage containers, etc.) are all very expensive. Processed foods of any kind, also expensive. Still, it balances out to be roughly the same cost of living, in the end. 
Q: What are the locals like; do you mix mainly with other expats?
A:   Local people are very friendly, yet in my experience, hard to make friends with. It is easy to meet Brazilians, and they will absolutely be neighbourly – I know that I can call on any of my neighbours should I need help, and they will help in any way possible. However, we don't socialise much. Brazilians socialise mostly within their own family, so breaking through that barrier can be difficult, at least in my experience. I'm sure cultural differences come into play, too.  As such, yes, we do mostly mix with other expats. We are fortunate that Campinas has a large and growing expat group, becoming more active as time goes on. 
Q: Was it easy meeting people and making friends in São Paulo?
A:   Well, I believe I answered that in the last question, but I will add one thing. It is fairly easy in the expat community, however the community is very transient. So, as you make new friends, you are also saying goodbye to old friends. I imagine that is a universal truth among expat communities, though. 
Family and children in São Paulo 
Q: Did your spouse or partner have problems adjusting to their new home?
A:  My husband jumped right in as he is the working spouse. He found adjusting to the new work climate a bit difficult, and learning the language in a "sink or swim" setting was hard, but other than that, neither he nor I had much trouble adjusting. Brazil, at least in Campinas, is refreshingly similar to the United States, so it is not as shocking a move as some would expect. 
Q: Did your children settle in easily?
A:  Yes, for the most part. There was homesickness in the beginning, but mostly they settled in well. They were ages 10, 7 and 2 when we arrived in Brazil. 
Q: What are the São Paulo schools like, any particular suggestions?
A:  For expats, there is the Escola Americana de Campinas (EAC) (the American School); there is Porto Seguro in Valinhos (a bilingual school that teaches in German and Portuguese) and San'tanna School, also in Valinhos (teaching in English and Portuguese). The quality varies from school to school, and there are also Brazilian private schools (Notre Dame, among others). The Brazilian private schools run on a half-day schedule; the others run on a full-day schedule. There is also a wide selection of Parochial schools if one wanted, though all of these, that I know of, are strictly Brazilian/taught in Portuguese. Public schools are of very poor quality and to be avoided. 
Q: How would you rate the healthcare in Brazil?
A:  In the extent that my family has had to use the healthcare so far, we've been quite satisfied. Facilities, while not the most modern, are clean; doctors are all quite skilled. It is easy to find healthcare when needed, there are many choices, and we've even found English-speaking doctors in every field we've needed. This is quite helpful in the beginning days especially. 
And finally…
Q: Is there any other advice you like to offer new expat arrivals?
A:  The one thing that I would say is to drop all expectations, save one: Similarities or not, this is not the United States (or England, or Germany, or France, etc.). This is Brazil. Things will be different. Things will annoy you. You won't be able to find your child's favourite food on the supermarket shelves. You won't find your favourite brand of toilet paper or hand soap. Pizza tastes different here, because it is made differently here. Rather than be annoyed, embrace it. You came, in part, to experience a new culture. All the things you can complain about are part of that new culture. Choose to enjoy it, to be positive, even when it's hard. You will enjoy Brazil that much more.  
Also, travel. Get out of Campinas and see Brazil. There is much beauty here if you take the time to go see it. Make the time. You will regret it if you don't, and you'll be thankful if you do.

~ Interviewed in October 2010