Jacqui Evans relocated to Spain with her family in 2004. Having lived there for most of her childhood, she has a well-rounded knowledge of Spanish life and culture. She shares her advice on making friends, sending children to schools and healthcare in Spain. 

About Jacqui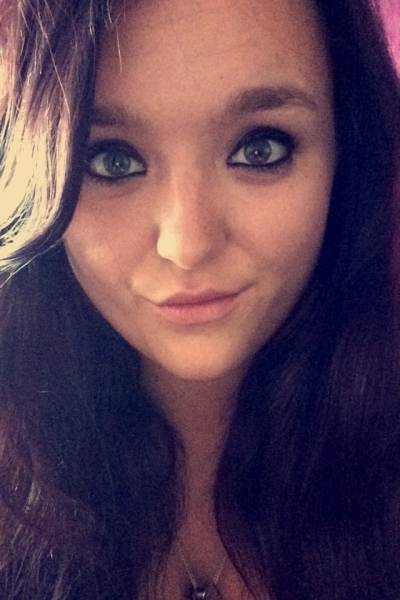 Q: Where are you originally from? 
A: Born in Crawley, England. 
Q: Where are you living now? 
A: (La Cala) Malaga Spain
Q: When did you move to Spain? 
A: 2004
Q: Did you move here alone or with a spouse/family? 
A: With family when I was 8.
Q: Why did you move; what do you do? 
A: Slightly obligated as I was a minor. I am a trainee financial advisor.
Living abroad
Q: What do you enjoy most about Spain? How would you rate the quality of life compared to your home country? 
A: There´s so much you can do here that you couldn´t even think about doing in the UK. The quality of like here is amazing, I once thought the UK would be better (Grass is always greener and all that!) But found out the hard way Spain (Costa del Sol) Is definitely a better lifestyle. 
Q: Any negatives? What do you miss most about home? 
A: Summers are too long! Greggs!
Q: What are the biggest adjustments you had to make when settling into expat life in Spain? Did you experience any particular elements of culture shock?
A: The language barrier was the hardest change. Also how little respect Spanish children had to elders compared to British schools back home was quite a shock.
Q: What's the cost of living compared to home? What is cheap or expensive in particular? 
A: Living is a lot cheaper here then the UK if you know where to shop where to rent etc. Food, drinks, alcohol, cigarettes etc. are a lot cheaper than the UK. Junk food is a lot more expensive!
Q: How would you rate the public transport? What are the different options? Do you need to own a car?
A: There are a variety of ways to get around on public transport, the only thing I would suggest is if you are getting a bus, get the bus before the one you need as they are known to run late or early depending on the day, never seen one exactly on time! Definitely don´t need a car. I have a Moped but that´s out of choice, I could easier go without personal transport. 
Q: How would you rate the healthcare in your city? Have you had any particularly good/bad experiences with regards to doctors and hospitals? Are there any hospitals you would recommend?
A: Brilliant health care, but long waits in the hospitals unless you´re on a private plan. One bad experience I had was when I had an operation on my foot and the doctor didn´t understand that I´m immune to local anaesthetic, so that hurt! 
Q: What are the biggest safety issues facing expats living in Spain? Are there any areas expats should avoid?
A: Nowhere to be honest, Spanish are very good with us. Just like any city or country, street smarts always help (don´t walk down a dark alley on your own!)
Q: How do you rate the standard of housing in the city? What different options are available for expats?
A: The standard completely depends on where you are looking as there are loads of little areas on the Coast that are really modern and there also the lower standard in other areas. Just like anywhere else you would need to find what suits you best. 
Q: Any areas/suburbs you'd recommend for expats to live in?
A:  La Cala, Torreblanca, Cala Honda are all amazing areas!
Meeting people and making friends in Malaga
Q: How tolerant are the locals of foreigners? Is there any obvious discrimination against particular religions or women etc.?
A: They are very good to us as they know we bring a lot of life to the coast. But of course you´ll have the odd difficult people. 
Q: Was it easy meeting people and making friends? How did you go about meeting new people? 
A: I found it very easy to be honest being put in Spanish school, instantly connected with the other foreigners in the school and it blooms like always from there. 
Q: Have you made friends with locals or do you mix mainly with other expats? What advice would you give to new expats looking to make friends? Any social/expat groups you can recommend?
A: I mainly mix with expats now, but as a kid to young teens I was very much involved with the Spanish. For business women Costa Women is great!
About working in Malaga
Q: Did you have a problem getting a visa or work permit? Did you tackle the visa process yourself or did you enlist the services of an immigration consultant?
A: I didn´t have a problem with it, just make sure you understand exactly what they are asking for the first time so you don´t end up going back and forth a lot!
Q: What's the economic climate like in the city? Do you have any tips for expats looking to find a job there? Which resources did you find most useful?
A: Facebook groups are brilliant also LinkedIn is very good too. 
Q: How does the work culture differ from home? Do you have any tips for expats doing business in the Spain?
A: I can´t really answer this one only having worked in the UK a small amount of time over the years.
Family and children in Malaga
Q: What are the schools like, any particular suggestions? 
A:  All very good, but would highly recommend a Spanish school over an international school
And finally…
Q: Is there any other advice you would like to offer new expat arrivals?
A: Be positive, there´s always a solution to a problem. The Costa del Sol is full of people who came over to make a dream happen and with determination made it happen, just keep moving forward!

~Interviewed September 2015