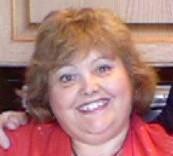 Josephine, a British expat living in Lagos, has yet to scrape the city's surface; but thus far, she describes life in Nigeria as far better than expected. For those who feel like their upcoming transition to Nigeria is about as concrete as a crystal ball's prediction, reading what Josephine has to say is a great way to see what settling into life in Lagos is really like.
Read more about Nigeria in the Expat Arrivals Nigeria country guide or read more expat experiences of Nigeria.
About Josephine
Q: Where are you originally from?
A: UK; Richmond in North Yorkshire.
Q: Where are you living now?
A: Nigeria; Ikoyi in Lagos.
Q: How long you have you lived here?
A: Three weeks.
Q: Did you move with a spouse/children?
A: I came to accompany my husband.
Q: Why did you move; what do you do?
A: I am retired, my husband works in the oil industry.
About Lagos, Nigeria
Q: What do you enjoy most about Lagos, how's the quality of life in Nigeria?
A: It is vibrant and the people I have met have been friendly. The mood is optimistic.
Q: Any negatives? What do you miss most about home?
A: I miss my grandchildren and Tesco online shopping!
Q: Is Lagos safe?
A: As long as you are sensible and follow advice the city is safe during the day.
According to my husband's company policy, it's not recommended to walk around outside the compound at night. You are able to go out for social occasions, like dining, as long as you go in your car door-to-door. Our house is in a secure compound; you are given advice with regards to tradespersons but the compound is very secure and safe.
About living in Lagos
Q: Which are the best places/suburbs to live in Lagos as an expat?
A: I have very limited experience, but Ikoyi seems to be the preferred area.
Q: How do you rate the standard of accommodation?
A: Very good and well-equipped. Our apartment is fully furnished so we only needed to bring personal items. The company provide a car and driver and a steward. We sent supplies of paracetamol and ibuprofen, but so far there is nothing that I have had to search too hard for. Most toiletries and even my favourite perfume are readily available, although imported items are understandably more expensive.
Q: What's the cost of living compared to home? What is cheap or expensive in particular?
A: It is quite expensive but comparable to UK. My weekly grocery bill is comparable with the UK. Most familiar brands can be found. Mobile phone calls on local networks seem to be cheaper.
Q: What are the locals like; do you mix mainly with other expats?
A: I mix mainly with expats, but the locals I have met are friendly and charming
Q: Was it easy meeting people and making friends?
A: There is a very good and well-developed expat network which has made socialising easier, and living in a compound with other expats is a bonus too. People are friendly and understand the relocation process. Those coming from the UK should look into joining the British Women's Group.
Q: Did a relocation company help you with your move?
A: My husband's company has an established procedure for relocation.
And finally…
Q: Is there any other advice you like to offer new expat arrivals?
A: Financial matters need to be understood before arrival. You cannot open a bank account until you are resident so you need to be prepared to support yourself initially without a bank account. Lagos is a mainly cash society.
– Interviewed April 2011