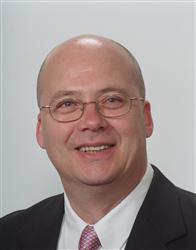 Michele Vincenti is an Italian expat living in Canada. He moved to Vancouver with his wife and young child in 1995 in search of a better quality of life. Although he misses good Italian food, he enjoys life in Vancouver and runs his own business consulting firm.
Read more about Canada in the Expat Arrivals Canada guide or read more expat experiences of Canada.
About Michele
Q: Where are you originally from? 
A: I was born in Taranto, Italy
Q: Where are you living now? 
A:  Vancouver, British Columbia, Canada
Q: How long have you lived in Canada? 
A:  Since May 1995
Q: Did you move with a spouse/children?
A:  I moved with wife and a four-year-old daughter
Q: Why did you move; what do you do?
A:  I am proud to be Italian but I was looking for a better quality of life. I went to New Zeeland, Australia and Canada to prepare the move. Eventually I choose Canada and I moved using the Provincial Nominee Program that allows entrepreneurs to start a business and obtain permanent residency status. Today I am a Canadian Citizen. 
About Vancouver
Q: What do you enjoy most about Vancouver, how's the quality of life? 
A:  Vancouver for the last 20 years has always ranked top three in the world for quality of life from the Economist Intelligence Unit.  The city is beautiful, not too big, and the services for the most part are working very well. Nature is all around us. You can go to the beach in the morning and skiing in the afternoon.  Lakes, forests, mountains, everything is so beautiful.
Q: Any negatives? What do you miss most about home?
A:  Rain! To have so many trees we need water, and it rains a lot, especially November and December.  I miss the good food! Here seems things have no flavour, but because I am Italian it is difficult to please me with any other food if not Italian.
Q: Is Vancouver safe? Are there any areas expats should avoid?
A: Mostly safe. You should avoid the east side of Vancouver because the place is famous for drug addicts. Usually the people there do not create problems but it is better to avoid it.
Q: How would you rate the public transport in Vancouver? What are the different options? Do you need to own a car? 
Transportation is very good. We have subways and buses. The SeaBus serves North Vancouver to downtown.  If you live downtown, you do not need a car. Many car-sharing companies exist in town. Zipcar or Car2go to name only a couple.  They are economical and you can use by the hour and park at different locations around the city.
Q: How would you rate the healthcare in Canada?
A:  Healthcare is basically free to all.  One of the few countries in the world left. You do not pay for specialists or when you go to the hospital. You pay for the drugs but it depends on your income. For low-income people there is no charge. There is no private healthcare except for some diagnostic exams. 
About living in Vancouver
Q: Which are the best places/suburbs to live in Vancouver as an expat?
A:  Yaletown, for the nightlife and restaurants that it offers.
Q: How do you rate the standard of housing in Vancouver?
A:  Very expensive. The house price is one of the most expensive in North America. 
Q: What's the cost of living compared to home? What is cheap or expensive in particular?
A:  Gas is cheaper, food more expensive, clothes cheaper.
Q: What are the locals like; do you mix mainly with other expats?
A:  They like the nature around. Trees are everywhere inside Vancouver. Whistler, home of the 2012 Winter Olympics, is one hour drive away. Sailing is also very popular here.
Q: Was it easy meeting people and making friends in Vancouver?
A:  Not really but not impossible. Ethnic groups unfortunately keep some distances among them. Sport, cultural events and pubs are a good place to mingle.
About working in Canada
Q: Did you have a problem getting a work visa/permit for Canada?
A:  It is not easy. A bit complicated to explain but for some jobs there is high demand and visa it is not a problem. Business immigration is also another opportunity.
Q: What's the economic climate like in Vancouver, is there plenty of work?
A: The global financial crisis can be seen but the economy is still quite strong and many opportunities are available.
Q: How does the work culture differ from home?
A:  There is more accountability here. 
Family and children
Q: Did your spouse or partner have problems adjusting to their new home?
A:  Yes but everything went well after a couple of years. You must expect the cultural shock.
Q: Did your children settle in easily?
A:  No problems at all.
Q: What are the schools like, any particular suggestions?
A:  Mostly good public schools.  A lot of private schools are available. Universities are excellent.
And finally…
Q: Is there any other advice you'd like to offer new expat arrivals?
A:  Prepare for the cultural shock. Stay put and everything will be just fine. Oh I forgot, make sure you like beer, as we have a lot of microbreweries around.
~ Interviewed August 2012
> Are you an expat living in Canada? We'd love to hear your story. Open the questionnaire here, copy into an email and send it back to info@expatarrivals.com