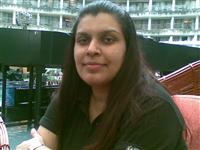 Harjyot Malhotra has a Masters Degree in Clinical and Counselling Psychology and has worked in some of the top international schools in India.
Until June 2012 she headed the Learning Support Department and Counselling cell for a fully authorised IB school in Mumbai.
In an exclusive interview with Expat Arrivals, Harjyot shares some of her insights about the schooling system in India and offers advice to expat parents planning a move to India with children.
---
Choosing a school in India
Q: Would you consider an international school to be the best choice for an expat moving to India?
A: Yes, I would consider an international school best for an expat student in India.
Q: What factors should expats consider when choosing a school in India?
A: While choosing a school in India, consideration should be given to the following factors:
The curriculum the school offers: In India there are a lot of schools which attach the word "international" to their title, but they may not necessarily impart an international curriculum; rather the school offers the local curriculum.
The staff: It is important that the school has teachers who are accustomed to teaching students of different countries; also what steps to take to make children comfortable in their new setting.
Infrastructure of the school: Whether the classrooms are airconditioned, not too many students in each class (most of the international schools don't have more than 20 students). Also, look at the seating arrangement in the class.
The food: It is advised that the parents visit the cafeteria and taste the food offered, as this will give them an idea whether their child will feel at home. The food should cater to different nationalities.
Parents should insist on meeting the pedagogical leaders of the school, to understand the Mission and Vision of the school, and understand whether the school's philosophy matches their own.
The school's curriculum should be empathetic to students who have not in the past learnt English as their first language and have a support system in place i.e. an EAL department. It should also offer a variety of extracurricular activities.
Proximity to home will always be an advantage as travelling in Metros takes a lot of time, especially due to the road conditions and traffic congestion.
Last but not the least, the international school should be accredited.
Q: Do expat children ever seem to have trouble adjusting to their new school environment?
A: Yes, it has been observed that some of the children do have a little bit of difficulty adjusting to the new environment. It's a new language, new customs, new friends; all this can be very overwhelming for any child. Especially when the parents are busy relocating and settling themselves and the child may feel isolated.
At this point, if the parents observe that the child is very quiet, likes to be alone and hardly spends time socialising, its best to break the barrier and start a conversation with their child, and start spending more time with them. Communication is the key here.
Take the help of the school psychologist and discuss the red flags you have observed with him/her and have them put appropriate strategies in place.
Q: What are the most common aspects of culture shock kids might experience when they move to a new school in Mumbai?
A: The most common aspects of culture shock are:
Smaller houses: Housing in Mumbai is very expensive and also living space is very limited. Most of the good housing complexes do have gardens and recreation facilities like clubhouses and swimming pools etc. but they are not up to the international standards that some expats may be used to.
Weather: Mumbai has typical weather, summers from February-June, June-September are the monsoons, September-November is fairly warm and November - January slight winters. It is humid almost throughout the year, air-cons are a must. During monsoons travelling within the city becomes very tiresome, as at some places the roads are waterlogged or they have caved in.
Language: English and Hindi are used most widely for communication in India. Usually children who have difficulty communicating in English may face some difficulties until they become familiar with their environment and the language.
Socialising: In India those under the age of 18 years are not permitted to enter into discotheques and pubs.
Racism is not prevalent in India; the local community is very helpful most of the time.
It is always better to read about the host country before you travel.
Q: How do you tell whether a child is prepared for the switch to a new curriculum? Or is it better to stick to the curriculum a child is used to?
A: When the child is in the early years of schooling a change in curriculum might not be very challenging, but make sure that you stick to an international curriculum i.e. EYP, PYP (IB) or CISS (Cambridge), and not switch to a local curriculum.
If the child is in secondary school it is better to stick to the curriculum the child has followed so far. As the child is already struggling with transition and relocation and a change in curriculum can be a big adjustment. In case they are not able to cope with the change it may lead to a drop in self-esteem which can be damaging for a lifetime.
Though an honest suggestion is that the student sticks to a curriculum which is followed when he\she goes back to their home country.
Q: How would you encourage parents to prepare their children for a new school in India?
A: The younger the children the easier it is to adjust and children that age are like sponges who are ready to absorb from everywhere and it has been observed that some of them even pick up the local language very fast.
For older children, adjustment is a little difficult as they are relocating to a new place and leaving their friends behind.
Essentially, parents need to talk to their children honestly about the reason for relocation; there should be no negative talk about the new place of relocation, and let your children know that you are present at all times to help them through the transition. Also, have your child research the new country on the Internet.
Make sure you relocate only at the end of the school year.
Some international schools have school psychologists to help expat children through this difficult phase of transition via workshops, orientations and life skills lessons.
Q: How does a parent go about researching the after-school activities and special interest classes a school has – are these important for a child?
A: Extracurricular activities are important for any child as they help develop social skills and bonding with peers.
It helps to understand the new environment and local culture, it is important for the holistic development of any child.
To know more about the after school activities, most of the international schools have Co- curriculum Coordinators who are in charge of this. Parents should get in touch with the coordinator to discuss in detail the child's hobbies and hence make a decision.  It is also important that if the child is doing an activity which involves outdoor or some kind of a new sport the parents must  be present the first few times to ensure that the school is taking all safety measures  to avoid accidents.
---
Schools in India
Q: What's the difference between the public and private schools in India?
A: There is a marked difference between public and private schools in India.
The Public schools (government aided) only offer the local curriculum like SSC (Secondary school certificate). In this curriculum it is a must to learn the local language of the state and also Hindi. The class size is usually around 50 students, they follow very structured classrooms and the typical blackboard-chalk philosophy. The students who come here are from various socio-economic groups.
Private schools in India are modelled on contemporary education, they have good infrastructure, and the teacher child ratio is 2:20+ students in the primary section. The teachers are well trained in these schools and have to undergo professional development periodically, and bring in new and innovative teaching practises. The curriculums offered in these schools range from SSC, ICSE, CBSE, IGCSE, and IB. Some of the international schools do have well-qualified  teachers from different countries and nationalities.
Q: Can you explain the international curriculum in the context of schools in India?
A: The most popular international curriculums offered in India are IGCSE, PYP-IB and IB diploma. Some consulate schools offer their own country curriculum like the French, Canadian and American.
Most of the schools offer a combination of IGCSE and ICSE (local curriculum which is rooted from the British system). In this case the schools offer ICSE till grade 7 or 8 and then have the students shift to IGCSE and eventually the IB diploma.
Though some schools do follow the complete international curriculum from the early years right up to A Levels or IBDP.
IGCSE is the international component of GCSE.
Q: Is there a local flavour to the classes in international schools in India?
A: Yes, it is naturally bound to happen, especially with the local staff and students. It is healthy most of the time for an expat student as it helps them to adjust faster to the local environment.
Some of the international schools do hire teachers from different nationalities too so there is a healthy mix of both the local and international culture. Also since the school has to attend to its host students it's natural they will want to incorporate some local flavour in their teaching methodology. 
Q: Are there scholarships and financial aid available for international schools, do most companies help with tuition?
A: At least not something I have heard of. Usually the companies who transfer you to India on a job permit sanction a budget for your children. School fees and based on a parent's choice to select the school they prefer and which suits them financially, proximity from home and curriculum wise.
Other than the above it's not been heard of either the government or the school giving any aid or levy with the school fees. Though some schools at a personal level may consider a scholarship for students in IB on merit, essentially a school would only do this if they are looking for growth or self promotion. Again this is done on a case-by-case basis.
Q: Do schools admit students based on any specific criteria? Do international schools give preference based on nationality or company sponsorship?
A: Yes, schools do have a basic screening system in place which helps them to assess and understand the child better. It helps the school faculty to know the child's level of functioning intellectually and emotionally. Also, if the child requires any additional support from the learning support department or an EAL support, etc.
Most of the time the screening programme for the early years admission is based on an interaction with the child and the parents together, or some schools even organise where a group of children are called together for an interview and a senior teacher along with the school psychologist observes the children to understand whether the child has been developing emotionally, physically and socially on par with their peers.
Students seeking admission to the primary school and above have to appear for a written entrance exam and the subjects are English and Maths.
Some international schools do have a tie up with companies but not all of them.
Q: How does the standard of education compare with that of the Western world that many of the expats are used to? Class size? Level of professionalism? Understanding of child psychology?
A: The international schools in India are fast adopting the Western culture. The emphasis is no more on rote and memory learning but has graduated with more emphasis on inquiry based learning. The students learn how to make connections across various streams i.e. language with math and geography with economics, etc. Also, learning which has taken place outside the classroom is brought into the class and this leads to holistic development of the students. Learning takes place via different mediums like projects, debates, field trips, Internet and sharing of appropriate information in the classroom. Children hence become more open-minded and this further leads to more inter-cultural awareness. Teachers and students are partners in the process of learning and students are no more mere listeners. Students are taught to be critical thinkers and base their finding on scientific research. Differentiation is widely practised in most of the schools in India as it has been observed that all children do not learn at the same pace.
Class size is usually not more than 20 students in one class and according to the rules set by international standards it should not be more than 20. Just in case parents observe the same they should rightfully take it up with the school authority.
In most of the schools the teachers are Indians, but the school management makes sure that all of them are trained as per international standards. The level of professionalism is high and they are dedicated to the students.
In India the teachers are hired with a professional degree(BEd -Bachelor in Education); during this course it is essential for them to cover a module on child psychology; therefore, most of them are trained to help identify students in the class who may have emotional difficulties or further on any learning difficulty. Based on their observation they refer students to the school psychologist. The teachers are very empathetic to their student needs.
But there is definitely always scope for improvement.

~ Interviewed September 2012