Lynn Sheppard lives between the UK and Morocco with her Moroccan husband and their son. She has been living in Essaouira, Morocco since 2012, supporting local non-profits and writing. 
Apart from writing her own Moroccan guidebook, as well as writing about Morocco for several travel publishers, she also maintains a blog. A keen foodie, Lynn hopes to write a Moroccan cookbook, but for now, she's busy completing a Masters in Islamic and Middle Eastern Studies at Edinburgh University. 
Read more about Morocco in the Expat Arrivals Morocco country guide or read more expat experiences in Morocco.
About Lynn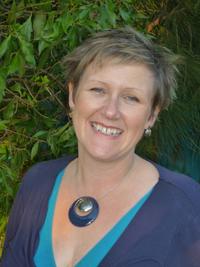 Q: Where are you originally from?
A: I am British. I was born in the South of England, moved to Edinburgh
as a teenager and have spent a large proportion of my life living abroad.
Q: Where are you living now?
A: I divide my time between two festival cities: Edinburgh (UK) and Essaouira (Morocco).
Q: When did you move to Morocco?
A: I moved to Essaouira in 2012 after a career in government and international diplomacy. I lived there full-time for more than two years. At the moment, I spend about a third of the year there.
Q: Did you move to Morocco alone or with a spouse or family?
A: I moved to Essaouira to join my future husband. He was born and raised in Morocco and we married there in 2014.
Q: Why did you move to Essaouira and what do you do?
A: I moved with the intention of building a new life and starting my own business in a place with a different pace of life, sunnier weather and new opportunities. I originally planned to buy an 18th-century townhouse in the Essaouira medina (the walled historical old city) and transform it into a guest house. After months of trailing after estate agents and working on business plans, I was convinced that my idea would not be viable. So, I up-skilled in social media marketing, expanded my blog and developed my personal brand. This won me freelancing contracts as a writer, marketing consultant and project manager for local and international travel companies as well as for non-profit organisations. 
Living in Morocco
Q: What do you enjoy most about Essaouira? How would you rate the quality of life in Morocco compared to the UK?
A: Daily sunshine and friendly, hospitable people improve one's quality of life a lot! 
Q: Are there any negatives to your life in Morocco? What do you miss most about the UK?
A: Getting things done in Morocco, on a personal, business or administrative level, can be challenging. As we always know the customs and systems of our home country, having local friends to lend a hand is essential. Essaouira is a small town and when I first moved here, I missed the cultural life in Edinburgh, my hometown. This has since improved and I can always enjoy the bright lights of big city Marrakesh, which is just a twoand a half hour drive away.
Q: What are the biggest adjustments you had to make when settling into expat life in Morocco? Did you experience any particular elements of culture shock?
A: The pace of life in Morocco is very different – you quickly realise that life in Western Europe is lived in a hurry. Working for an NGO in Morocco was very challenging, as I had to make local contacts quickly and find ways to work with them when their own objectives didn't necessarily match my own. Knowing the local languages is very important. You can get by in French, but it is not native to Morocco and comes with a lot of historical baggage. A little Darija (Moroccan Arabic) goes a long way and the basics are not difficult to pick up.
Q: What's the cost of living in Morocco compared to the UK? Is anything cheaper or more expensive in particular?
A: If you live simply, then life in Morocco is a lot cheaper than in Western Europe or the US. However, if you crave products or experiences from the West, then they are expensive. For example, fruit and vegetables, which are grown locally, are fresh and cheap. Imported European products such as breakfast cereals or baby products, such as diapers, are more expensive than they are back home.
Q: How would you rate the public transport in Essaouira? What are the different options? Do you need to own a car to live in Morocco?
A: Essaouira is not big. You can take a small taxi anywhere for little cost and local buses to and from the outlying towns and villages are very cheap. There is a network of reliable, air-conditioned buses connecting Essaouira to bigger cities like Marrakesh, Casablanca or Agadir and beyond. From Marrakesh (three hours away by bus), you can connect to the national rail network. Shared 'grand taxis' also connect Essaouira to other towns and cities and they carry 6 or more people to the same destination. Shared taxis are affordable and, since the introduction of a government-financed upgrade programme, they are much more comfortable than they used to be. Like anywhere, car ownership is a personal choice. I have never felt the need to buy one and it is easy to rent a car for a day or to ask a friend with a car for help on the odd occasion that a car is necessary.
Q: How would you rate the healthcare in Essaouira? Have you had any particularly good or bad experiences with regards to doctors and hospitals? 
A: Fortunately, I have never had to use the local healthcare system. Pharmacies are generally good and there is a lot of medication available over the counter which is only available on prescription in the UK. There are many general and specialist doctors, most of whom are French-speaking. The public hospital in Essaouira gets mixed reviews and is currently undergoing a large expansion programme. There is a modern private clinic with a limited range of expertise, including obstetrics and gastroenterology. Private hospitals in larger cities such as Marrakesh or Casablanca are on par with those in Europe or the US. Someone with a pre-existing medical condition considering moving to Morocco should carefully research their healthcare options.
Q: What are the biggest safety issues facing expats living in Essaouira or Morocco in particular? Are there any areas that expats should avoid?
A: Essaouira is a quieter, more laidback city than many others in Morocco. The greatest risk comes from pickpockets –  the disparity between rich and poor can be extreme. I encourage foreign visitors to take the same precautions that they would in other cities they are unfamiliar with. Keep your purse or pockets in check, don't reveal any ostentatious displays of wealth, such as expensive phones or cameras, and don't walk alone at night or in unlit alleyways. 
Q: How do you rate the standard of housing in Essaouira? What different options are available for expats?
A: Depending on what expats are looking for, accommodation ranges from beautifully renovated 18th-century townhouses and modern apartments to country houses and villas in the surrounding rural areas. Many people have moved here and built their own homes on land outside of the city.
Meeting people and making friends in Morocco
Q: How tolerant are the locals of foreigners? Is there any obvious discrimination against particular religions, women, or identities?
A: Locals are very welcoming. They are typically very friendly and a large proportion of the economy is dependent on tourism. Morocco is a majority Muslim country with a significant Jewish heritage. There is also a significant non-Muslim population, the majority of whom are French, as well as people of many nationalities all over the country. 
Gender relations here are very different from those in our home countries. Women may experience unwanted attention, especially in the street. This does not necessarily take the form of harassment (although it can) – sometimes people are just being friendly, or they are behaving in a way that they consider acceptable in their own culture. It is important to be aware of the difference in gender relations here. For foreign women, it is worth considering ways of dealing with unwanted attention in a non-confrontational manner.
Q: Was it easy meeting people and making friends in Morocco? 
A: I have been lucky to be absorbed into my husband's circle of family and friends. At first, it was difficult to make friends with people who shared I shared a common cultural background with. Just because two people find themselves to be expats in the same place does not mean that they necessarily have more than that in common. My closest friends here have been Moroccan, Australian, British, American, Belgian and French. 
Q: Have you made friends with local Moroccans or do you mix mainly with other expats? What advice would you give to new expats looking to make friends? Are there any social or expat groups that you can recommend?
A: It's easy to get to know Moroccans – they are very friendly and happy to help, but their idea of relaxing or having leisure time may be very different from yours, especially when considering their different work and family commitments and religious or cultural expectations. Moroccans and foreigners (especially women) often socialise differently. For example, Moroccan women often spend more time at home with family than out in restaurants or at public events.
A friend and I set up a Facebook group (Essaouira Expats and Friends) to help expats and their Moroccan friends meet and support each other. It now has almost 1,500 members and we regularly get feedback on how it has helped people to meet each other and navigate life here. Essaouira is a place where you have to make your own fun, so, with friends, we organise a weekly beach walk. We also occasionally make excursions to local beaches or hotels/restaurants with pools if someone has a car. 
Family and children in Morocco
Q: Did your children settle in easily to life in Morocco? What were the biggest challenges for your children during the move to Morocco?
A: We now regularly bring our son back to Morocco. He was born in Scotland and attends kindergarten there but he is half-Moroccan. The language barrier is an issue, but he is learning fast. He loves the different environment in Morocco and seeing his dad's family. There aren't a lot of activities for kids here of the type or standard we are used to in the UK, but we manage to make our own fun.
Q: What are the schools in Morocco like?
A: Schools here teach in Arabic and/or French. There are plenty of schools for all ages – both in the public and private sectors. Although there are no English language schools in Essaouira, some English schools can be found in the bigger Moroccan cities.  
And finally…
Q: Is there any other advice that you would like to offer to new expats arriving in Morocco?
A: Living in Morocco is very different from being on holiday there. If you plan to move to Morocco, rent a place for a few months and see if you like it. Diving in and buying a property can be a very expensive mistake, especially as it is easier to part with your hard-earned cash than to earn it back through a property sale. Once here, try to get out of the expat bubble. Personally, my motivation for living abroad is to get to know people and their culture better, not to import my own. Your expat experience will be all the richer if you try to get to know local people, their culture and their language. It won't always be easy, and you will sometimes need to have your wits about you, but it will be a worthwhile endeavour!
► Interviewed May 2018