British-born Molly moved to Toledo, Ohio, in 2013 to be with her American husband. Her blog, Transatlantic Notes, is a collection of tips, musings about American life, and even recipes.
To learn more about life in the USA, read our Expat Arrivals country guide.
About Molly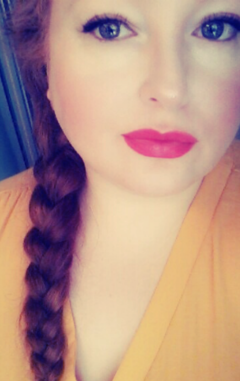 Q: Where are you originally from?
A: Originally, I am from Britain.
 
Q: Where are you living now?
A: I'm currently living in Toledo, Ohio, USA.
 
Q: When did you move here?
A: I made the move to the United States in October of 2013.
 
Q: Did you move here alone or with a spouse/family?
A: I moved here on my own but to be with my husband who is an American citizen.
 
Q: Why did you move; what do you do?
A: The main reason we decided that I was to move to the U.S. instead of my husband coming to the UK was because we felt that work opportunities for my husband would be better in America. 
I currently run my website where I write about getting used to life in the United States and share helpful tips for others doing the same, but also look at politics, advocacy, news and recipes!
Living in Toledo
Q: What do you enjoy most about Toledo? How would you rate the quality of life compared to the UK?
A: I really enjoy the fact that where I live there is a mix of city and countryside. There are vibrant urban areas, but also easy access to wildlife preserves, parks and green spaces.
Overall, I would rate the quality of life as worse compared to my home country – this comes down to one single issue: healthcare. This does not mean that life here is terrible, it is not, but the ability to access medical help is far too complicated and costly. Healthcare in the UK is free and that means health can be more readily managed and monitored. 
Q: Any negatives? What do you miss most about home?
A: The things I miss most about home are the people, my family and friends … and custard cream biscuits!  
Q: What are the biggest adjustments you had to make when settling into expat life in Toledo? Did you experience any particular elements of culture shock?
A: You don't expect there to be much culture shock as the US and the UK do share many similarities, but there is definitely a difference! I experienced an odd feeling about everyday life as things are similar enough to be familiar but different enough to make you second guess yourself. So culture shock for me was almost like being in a parallel universe where the things you use every day (washing machines, ovens, cars etc.) are just different enough to make you not know how to use them as easily as you did back home. You get better at it all eventually but it is very disconcerting at first.  
Q: What's the cost of living in the US compared to the UK? What is cheap or expensive in particular?
A: Property prices (to buy) are much cheaper here, but I would say that rental prices are much the same. Grocery and gas/petrol prices are cheaper here too, along with general social activities and entertainment costs.   
Q: How would you rate the public transport in Toledo? What are the different options? 
A: Terrible! There are buses available, but compared to the UK it is much worse. They do not run as regularly or cover such an extensive area as I experienced in Britain. There are plenty of taxi services, but those are at a much higher cost than using the bus. 
Q: How would you rate the healthcare in Toledo? Have you had any particularly good/bad experiences with regards to doctors and hospitals? Are there any hospitals you would recommend?
A: There are plenty of hospitals here, and they do seem to be well maintained and run efficiently, but the access to healthcare, because of cost and coverage, is the biggest reason to not use medical services or it at least creates a disparity between who can access healthcare (either preventatively or for treatment).
Q: What are the biggest safety issues facing expats living in Toledo? Are there any areas expats should avoid?
A: I have never felt a specific area is unsafe, but this can also depend on how you are perceived here. As a white, British female, I rarely encounter the same issues that non-white or non-English-speaking immigrants do. I have encountered welcoming, friendly, and curious locals but this is not the experience of every person who has moved here from a foreign country. There have also been recent incidents of gun violence in my immediate area (although not targeted at foreigners) that have had me concerned. 
Q: How do you rate the standard of housing in Toledo? What different options are available for expats?
A: There are many different options here (apartments, duplexes, houses, mobile homes etc.) and the standard is generally good. If you look around and research, I am pretty sure you can find something to suit your needs – which is a definite plus to living here.   
Q: Any areas/suburbs in Toledo you'd recommend for expats to live in?
A: I don't think I have a specific area to recommend but would recommend checking amenities and transportation before you move into an area to make sure you have everything you need. 
Meeting people and making friends in Toledo
Q: How tolerant are the locals of foreigners? Is there any obvious discrimination against particular religions or women etc.?
A: I've not encountered anything negative myself, but there have been local incidents (also nationally) that have been more discriminatory to foreigners. There is much in the national news about anti-Muslim and anti-Mexican sentiment, which I find disgraceful and should have no place in modern American society, so while I may not have encountered any intolerant locals, it is definitely an issue in most communities across the country to varying degrees of regularity and seriousness. 
Q: Was it easy meeting people and making friends? How did you go about meeting new people?
A: It is quite hard, but the best way to do it is to be sociable, friendly and open to chatting to people on a day-to-day basis. 
Q: Have you made friends with locals or do you mix mainly with other expats? What advice would you give to new expats looking to make friends?
A: I think if you can mix with both locals and people who are expats then that provides a better experience overall. You get to learn from the locals but also have the comfort of other people having similar experiences to your own and maybe the same difficulties you encounter.            
About working in Toledo
Q: Did you have a problem getting a visa or work permit? Did you tackle the visa process yourself or did you enlist the services of an immigration consultant?
A: My husband and I tackled the visa process ourselves, and it was very difficult, stressful and time-consuming. If you can get professional help, then do it. If I was to do the process again, I would not do it myself. 
Q: What's the economic climate like in Toledo? Do you have any tips for expats looking to find a job there?
A: The economic climate where I live is one of growth, but in very specific areas (like food services, stores etc.). I think before you move to any area in the USA you must make sure that your profession or area of work is well-sustained and has shown growth over five years. If it hasn't, or there are no future initiatives in place for growth through local governance, then you may want to reconsider choosing that state/city. 
And finally…
Q: Is there any other advice you would like to offer new expat arrivals?
A: Accept things may feel a bit odd for a while, be kind to yourself when you find that you are struggling – and seek out advice and help from those who blazed a trail before you!
– Interviewed in April 2018