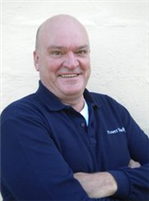 Andy, a South African expat, left the corporate world in search of new adventure in the East. He wound up teaching English in South Korea, where he was impressed with the healthcare, low cost of living and complete lack of crime, and did his best to get to know local Koreans instead of only hanging out with other expats.
Read more about South Korea in the Expat Arrivals South Korea country guide or read more expat experiences in South Korea.
About Andy
Q: Where are you originally from?
A: South Africa
Q: Where are you living now?
A: I was in Sanbon, west of Seoul
Q: How long have you lived in South Korea?
A: Just over a year
Q: Did you move with a spouse/children?
A: No
Q: Why did you move; what do you do?
A: I had a corporate career back in South Africa but then had both my knees replaced as a result of sports injury. This experience changed my outlook on life and I decided to do something different and in another country. I am 55 years old, and my family responsibilities are done so I am a free agent. One of my previous jobs was with Vodafone where I won incentive trips around the world, including to Asia. So I established South Korea as my target and finally got to use my BA degree with majors in English and Psychology by teaching English at a brand-new school for over 2,500 kids.
About South Korea
Q: What did you enjoy most about your host city? How was the quality of life in South Korea?
A: Sanbon is just two hours west on the light blue line from central Seoul, which means one has easy access to one of the most vibrant cities in the world. Sanbon is at the foot of the Suri mountain, one of the tallest mountains in South Korea. It is characterised by its schools and other educational institutions and is really a village interconnected to other centres on the busy outskirts of Seoul. What is great is that it is much quieter and more serene than Seoul itself. One can walk almost anywhere within Sanbon itself but cabs are also very inexpensive. It's difficult to get "under the skin" of conservative Korean culture but I enjoy seeking out the hidden away shops and pubs and interacting with Koreans at a more personal level. South Korea is the 11th biggest economy in the world and a very sophisticated and crime-free society.
Q: Any negatives? What did you miss most about home?
A: I didn't like the fact that spitting on the pavement is commonplace. The kids in South Korea are so motivated and competitive at academic work that they really do not have a real life including things like sports and socialising. Their mothers drive them too hard. What I missed was a good old South African braai (barbeque) and our exquisite landscapes. In South African one is always close to nature whereas Korea is developed or managed to the last metre.
Q: Is South Korea safe? Are there any areas expats should avoid?
A: South Korea is very, very safe and mostly crime free which, especially for a South African, is phenomenal. There is zero tolerance for drugs but Koreans do drink a lot of alcohol. In other cultures alcohol excess, leading to drunkenness, is a gradual slope. In Korean culture it's like falling off a cliff! Suddenly they are on the floor and passed out.
Q: How would you rate the public transport in South Korea? What are the different options? Do you need to own a car?
In Seoul and surrounds a car is definitely not a necessity. The taxi service, the buses and the subway, can get you anywhere efficiently. Taxis are everywhere and, as long as you don't take a black taxi (which can cost twice as much as regular taxis), they are very cost effective for short distances. Then buses are useful for slightly longer journeys and the tube for the really long hauls. All of these transport modes are very efficient although it is disconcerting driving in a taxi while there is a TV blaring out from the dashboard!
Q: How would you rate the healthcare in South Korea?
A: Doctors in South Korea speak better English than most of the general population. Their healthcare is state of the art. One of my fellow teachers fell on his head and had to have open brain surgery and the level of care was very impressive. Health insurance through your employer is vital.
About living in South Korea
Q: Which are the best places/suburbs to live in South Korea as an expat?
A: I think it is better to live on the outskirts of Seoul than in Seoul itself.
Q: How do you rate the standard of housing in the city?
A: The vast majority of Koreans live in high-rise apartment blocks. As teachers we were fortunate to live in double-storey flatlets. With all those high-rise buildings, Koreans are understandably paranoid about fire. Although they look the same from outside, their apartments vary greatly in the level of luxury.
Q: What's the cost of living in South Korea compared to home? What is cheap or expensive in particular?
A: Soju, a common alcoholic beverage, is cheaper than bottled water! If one eats local food such as Kimbap (a sushi roll) it's very, very affordable. Eating Western food is very expensive. Otherwise, generally living costs are low. Clothing, shoes and other personal items are very affordable.
Q: What are the locals like; did you mix mainly with other expats?
A: I lived in an apartment block with 20 foreign teachers from around the world. I chose whenever possible to socialise with Koreans. This is more effectively done if you do it alone rather than with another foreigner as one is inclined then not to engage with the locals.
Q: Was it easy meeting people and making friends in South Korea?
A: Korean society is very friendly and approachable on a superficial level. In reality it is very conservative and intolerant of outsiders or foreigners. The society is driven by Confucius beliefs that are male dominant, traditional and obedient. Respect for elders works for me! The younger Westernised generation is, however, forcing change in society.
About working in South Korea
Q: Did you have a problem getting a work visa/permit for South Korea?
A: The rules for foreigners working in South Korea are very onerous. Unlike say Thailand or Brazil where it's easy to arrive and then look for a job, you have to have a job before you leave. The Korean requirements include a police clearance certificate from your country and sealed academic records as well as original degree certificates and medical clearance certificates. After about a month of employment you are required to undergo a full medical before you receive an Alien Registration Card, which you will need to open a bank account.
Q: What's the economic climate like in South Korea, is there plenty of work?
A: Koreans are very, very driven and work very hard. Even the elderly and retired clean the streets as an unpaid contribution to society. Samsung, for example, is one of the biggest companies in the world and employs thousands of foreigners in their own countries. You are more likely to be employed by a Korean company at home than in Korea. That said, I have met some foreign entrepreneurs who have opened successful businesses - like an American who opened a bar catering for non-Koreans called the Dugout. You are more likely to succeed in a business of your own than in being employed by a Korean. Language will be your biggest issue - most potential employers just cannot speak English.
Q: How does the work culture differ from home?
A: South Africans do not have anything like the work ethic of the South Koreans. In 1953, at the end of the Korean war, General Park put up a huge billboard at Seoul's Incheon airport that said "Export or Die!". This at a time when South Korea had been bombed to smithereens. They had a massive loan from the UN to rehabilitate the country. Not only did they rehabilitate the country to the point of currently being the 9th biggest global economy but they also paid back the loan in full. Now they are a lending, not a borrowing, economy. The people have a work ethic driven by a nationalistic pride that must be the strongest in the world.
My bosses at a very big school were very accommodating, democratic, consultative and friendly although they were firm in their management of their ship. As I mentioned, there is this underlying and deep-seated distrust of foreigners and many foreigners trapped in direct micro-management by the headmaster of mistress of a small school will report problematic experiences. But I was lucky. We were regularly entertained with parties and gifts of fruit, towels or umbrellas. They really tried to keep us happy. Koreans themselves have a massive respect for each other, male and female, but traditional Confuciust values are still endemic.
The majority of foreign workers with degrees are Engish teachers. For example, there are over 2,000 South African English teachers of different racial and cultural backgrounds at any one time. I went to a braai on the Han River in central Seoul to celebrate the 2010 FIFA World Cup and, believe me, there were lots of us.
Q: Did a relocation company help you with your move?
A: No, but the school reimbursed me for half my ticket on arrival and the other half on departure.
And finally…
Q: Is there any other advice you would like to offer new expat arrivals?
A: Prepare yourself for culture shock. Nothing is going to be the same as it was at home. When you go into a supermarket you cannot read a sign or label on anything. Learn key phrases such as "Hello", "Thank you", "can I have a __ please" and basic direction giving as soon as possible.
~ Interviewed August 2012