Avril Bailey is the president of the British Ladies Society in Kuwait, an active expat group for ladies of all nationalities, managed under the patronage of the British Embassy in Kuwait. After an initial expat stint in the Ukraine, Avril and her husband moved to Kuwait in 2010 when he was offered a job there. Read what she has to say about expat life in this Middle Eastern emirate.
Read more about Kuwait in the Expat Arrivals Kuwait Guide or more expat experiences in Kuwait.
About you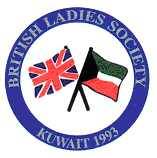 Q: Where are you originally from? 
A: England; however, I did spend four years in Kyiv before we arrived here.
Q: Where are you living now? 
A:  Kuwait City, Kuwait
Q: When did you move to Kuwait? 
A:  2010
Q: Did you move to Kuwait alone or with a spouse/family? 
A:  I moved here with my spouse
Q: Why did you move to Kuwait; what do you do? 
A:  My husband moved to join KPMG as Head of Management Consulting. Since arriving I have joined the British Ladies Society and for the last two years have been the president. The British Ladies Society is a voluntary non-profit organisation, established in 1993, under the patronage of the British Embassy open to all nationality.
Living in Kuwait
Q: What do you enjoy most about Kuwait? How would you rate the quality of life compared to England? 
A:  Well most expats when asked love the fact that the weather is sunny every day, and we live right on the beach with a fantastic view over the Gulf. Living abroad allows you the opportunity to be part of a more international community of people with fascinating tales of their home countries and travels.
Q: Any negatives? What do you miss most about home? 
A:  In the UK I have a house in Salisbury, which is much quieter than Kuwait, most of all, my garden. Kuwait is known for its fast flash cars and abundance of fast food outlets. This is Kuwait so the inability to have a glass of chardonnay with your meal is quite a negative.
Q: What are the biggest adjustments you had to make when settling into expat life in Kuwait? Did you experience any particular elements of culture shock?
A:  We arrived from the Ukraine so we had already learned how to adapt quickly and make friends quickly, in fact most people in Kuwait would agree it is not so different from most other countries.
Q: What's the cost of living compared to home? What is cheap or expensive in particular? 
A:  Apart from the fact that petrol is almost free, it is a small country so not so far to go. The locals love the high-end fashion items, which are at a premium price. Most food items are imported so a little more expensive, and meals are more expensive, but no temptation to increase the cost with a bottle of wine. The currency is 2:1 so everything feels half price.
Q: How would you rate the public transport in Kuwait? What are the different options? Do you need to own a car?
A:  Pretty non-existent, there is talk of a metro, but I doubt that I will still be here when it is constructed, Kuwait is also famous for moving fairly slowly when it comes to infrastructure projects. Lots of non-drivers travel by taxi; my husband owns a car, but as reported on BBC Top Gear, Kuwait has the most dangerous motorway in the world.
Q: How would you rate the healthcare in Kuwait? Have you had any particularly good/bad experiences with regards to doctors and hospitals? Are there any hospitals you would recommend?
A:  Luckily I have not had to test healthcare; however, there are numerous hospitals and appear to be quite good. Kuwait has the third highest incidence of diabetes and one of the highest GDPs in the world and therefore it has quite good healthcare.
Q: What are the biggest safety issues facing expats living in Kuwait? Are there any areas expats should avoid?
A:  Roads – the driving standards in Kuwait are simply awful; however, in an Islamic country, crimes against the person are generally fairly low. Some people do mention areas that are more rough than others; however, I do not really feel a need to take this into consideration when travelling around the city. I feel much safer here than in the UK, for example.
Q: How do you rate the standard of housing in Kuwait? What different options are available for expats?
A:  Variable, the build quality is generally poor; however, they do like bling and flash. Expats tend to live in apartments or villas, the rule of thumb being apartments on the coast with the view and quite expensive. Villas are larger more inland and more for your money. Housing costs are similar to most big cities. An interesting point is that there is not really a real estate market; the best way to find a property, particularly apartments, is to drive around and ask at any building you like the look of, whether there are any spaces.  It should be noted that non-nationals are not allowed to purchase property.
Q: Any areas/suburbs you'd recommend for expats to live in Kuwait?
A:  The expats mainly live on the coast, Salmiya for the apartments, moving up to Salwa for villas, and then for those involved in the oil and gas business, Mishref, Mangaf, and Marbola. 
Meeting people and making friends in Kuwait
Q: How tolerant are Kuwaitis of foreigners? Is there any obvious discrimination against particular religions or women etc.?
A:  It all depends how you treat them, as we are in their country. I should mention that the country is fairly racist in a subtle way as there are many blue-collar workers from the Asian sub-continent. Europeans and North Americans are treated very well and very much respected; there is a feeling of gratitude from the locals for assisting them during the liberation of the country from the Iraqis. Equally there are some nationalities that will not be able to get visas to enter Kuwait; it is always worth checking before you set off.
Q: Was it easy meeting people and making friends? How did you go about meeting new people? 
A:   Yes, if you are going to be an expat you have to say yes to pretty much everything to get yourself into the community, there are lots of social groups who welcome new comers with open arms. Before I left for my first stint abroad someone said that the community will open up and suck you in; this is true.
There is a vibrant social scene, but you have to go and hunt for it; there is a large hole in the summer months when many expat spouses return home as the temperatures hit the high fifties, but there are many events that crowd the calendar from about October to May when you can comfortably sit outside and dine al fresco.
Q: Have you made friends with locals or do you mix mainly with other expats? What advice would you give to new expats looking to make friends? Any social/expat groups you can recommend?
A:  I have to admit that it is mainly expats, as there are cultural differences, particularly for the women. As president of the British Ladies Society, I of course would point people in that direction first, the BLS accepts people from all nationalities under the patronage of the wife of the British Ambassador. I can't say enough about Canadian hospitality, the Canadians in Kuwait are a very welcoming bunch with a brunch every Friday morning in a variety of hotels in Kuwait. There are also a range of business groups which help new arrivals network and understand how to do business in Kuwait.  It generally takes two or three years to really understand how the country works.
Working in Kuwait
Q: Did you have a problem getting a visa or work permit for Kuwait? Did you tackle the visa process yourself or did you enlist the services of an immigration consultant?
A:  Yes, this is a nightmare, and is not improving; however, eventually you forget the pain and heartache and the general confusion with ever changing rules. Kuwait has a ration of 2:1 expats to locals and a plan to reduce the number of expats by 100,000 per year. Getting a drivers licence can be difficult and once you start the visa process you have to remain in-country and it can take up to six weeks for the process.
Q: What's the economic climate like in Kuwait? Do you have any tips for expats looking to find a job there? Which resources did you find most useful?
A:  I think the jobs will come looking for expats; the economic climate is good but it would be very difficult to come to Kuwait to find a job, it is best to have the job first. The country is dominated by the oil and gas sector, but also has a vibrant financial services industry and retail industry. 
Q: How does the work culture differ from home? Do you have any tips for expats doing business in Kuwait?
A:  There is a variety, the main difference for many of the companies is the working hours, due to historic reasons and the temperature, many companies work from 7am to 3.30pm, but I must state that many Western companies do not, and working hours can be long. The weekend is Friday and Saturday, so quite difficult to watch any Grand Prixs, or Sunday matches.
The working environment is quite formal, ties are still in everyday use in Kuwait, unlike the UK, and the locals will generally wear dish-dashas, long white shirts with head dresses.
Family and children
Q: Did your spouse or partner have problems adjusting to their new home? Do you think there are any specific challenges for a trailing spouse?
A:  As a trailing spouse it is up to me to overcome challenges. The main challenge would be if the spouse also wanted to work. Technically a spouse has to be in the country for two years before they can apply for a job, although many work as teacher's assistants and other support roles without the correct paperwork.
Q: Did your children settle in easily? What were the biggest challenges for your children during the move?
A:  I am not really able to comment on this as my children are grown; however, there are a variety of high quality English schools, following a range of curricula, including the International Baccalaureate and the standard O Levels and A Levels. I imagine the difficulties occur more for the teenagers who may find a lack of freedom. There are many expats who have lived their whole lives in Kuwait, and are very happy, but still remain expats.
Q: What are the schools like, any particular suggestions? 
A:  There are range of good schools in the city to match most educational needs; the British Ladies Society provides a handbook that will list the most popular. Once in Kuwait, other expats are happy to give advise.
And finally…
Q: Is there any other advice you would like to offer new expat arrivals?
A:  Join the British Ladies Society.

~ Interviewed October 2013