American expat Becki has lived in a number of cities in Japan but currently resides in Wakayama, where she teaches Business English to engineers at major companies. Although Becki finds the city lacking in nightlife and not as diverse as cities like Osaka and Tokyo, she enjoys the fact that it is within easy reach of beaches, mountains and world heritage sites.
Check out Becki's website, www.eflsensei.com, which aims to help EFL teachers all over the world get innovative ideas to make their classes more communicative and enjoyable. 
Read more in the Expat Arrivals Japan country guide or read more expat experiences in Japan.
About Becki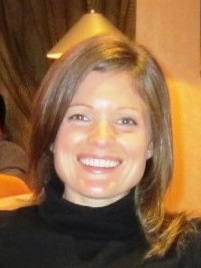 Q: Where are you originally from?
A: Cleveland, Ohio, USA
Q: Where are you living now?
A:  Wakayama, Japan. I previously lived in Nagoya for six years, in Hamamatsu for a year, and in Kitakyushu for a year.
Q: How long have you lived in Wakayama?
A:  About a year
Q: Did you move with a spouse/children?
A:  With my husband
Q: Why did you move to Japan; what do you do?
A:  I teach Business English to engineers at Nippon Steel and Sumitomo Metals.
Living in Wakayama
Q: What do you enjoy most about Wakayama?
A: It's close to beaches, mountains, and world heritage sites such as the Kumano Kodo and Mount Koya.
Q: Any negatives?
A:  It can be a little boring at night. There aren't many other foreigners and not any of the foreign restaurants you would find in Osaka or Tokyo.
Q: Is Wakayama safe? Are there any areas expats should avoid?
A: It's probably one of the safest places in the world. I don't think twice about walking alone at night, even down dark alleys.
Q: How would you rate the public transport in Wakayama? Do you need to own a car, or is public transport sufficient for getting around?
A: Public transportation in Japan is wonderful. Trains and buses run according to a schedule and are rarely late. There are two train lines in Wakayama – both reach Osaka in about an hour. Buses run about twice an hour to most places. I get around fine in Wakayama using public transportation, but it would be more convenient with a car.
Q: How would you rate the healthcare in Wakayama?
A:  Healthcare in Japan is much, much cheaper than in the USA. There aren't any international hospitals in Wakayama, and probably not any English-speaking doctors.
Q: What's the cost of living compared to home? What is cheap or expensive in particular?
A:  I don't think Japan is as expensive as many people say. Since I don't need a car, I save a lot of money on car-associated costs (i.e. maintenance, insurance, taxes, parking).
About working in Wakayama
Q: What's the economic climate like in Wakayama; is there plenty of work?
A: Wakayama looks like a dying town. Just about every other shop is closed or for rent. Most young Japanese move to the city for work.
Q: How does the work culture differ from home?
A: It's intense! Overtime is the rule rather than the exception. On average, I'd say most of my Japanese colleagues work around 12 hours a day and rarely take vacations.
And finally…
Q: Is there any other advice you like to offer new expat arrivals?
A:  Wakayama seems like a nice place for families. It's quiet and near cultural areas to visit on the weekends, but I would recommend getting a car.

– Interviewed August 2013