In early 2016, Swedish-born Ellinor Berninge moved to Singapore with her boyfriend, who had been offered an intriguing job opportunity there. Here she chats to Expat Arrivals about life in the Lion City as an author and accompanying spouse.
Follow her adventures in Singapore on her blog, Pugsie and TotalyMoo, and on Twitter at @Ellaxx0.
About Ellinor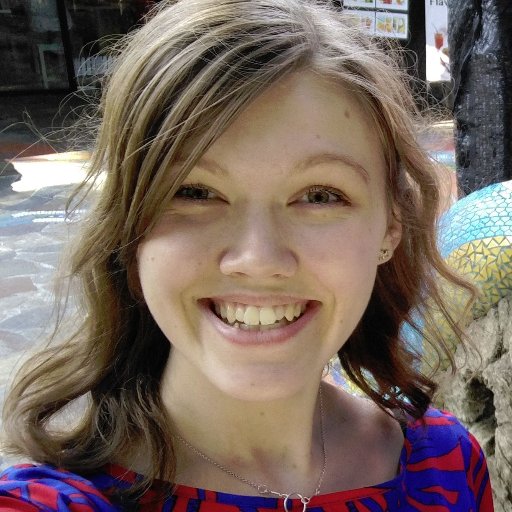 Q: Where are you originally from?
A: Stockholm, Sweden.
Q: Where are you living now?
A: Singapore.
Q: When did you move here?
A: February 2016.
Q: Did you move here alone or with a spouse/family?
A: I moved with my boyfriend.
Q: Why did you move; what do you do?
A:  My boyfriend was offered an interesting job here. I'm an author, so I can work from anywhere. We had troubles finding the right condo in Stockholm and felt we needed a change in our life, so when the offer came in we jumped at the opportunity.
Living in Singapore
Q: What do you enjoy most about Singapore? How would you rate the quality of life compared to your home country?
A: Compared to Sweden, it's safe, clean and very organised both in strictness and behaviours. Not that these traits aren't present in Sweden, but Singapore is a lot more extreme in every way. It was much easier to find a condo here compared to back home, and felt a lot more secure moving into our new place, since we can rent it directly from a proper landlord rather than subletting. Personally I feel my quality of life has improved drastically since moving here, but then this city and its quirks fit me perfectly.
Q: Any negatives? What do you miss most about home?
A: The language, or well not the language per se, but to speak Swedish with Swedes. I miss a lot of the cuisine from back home, but having family visiting here quite often we get what we miss from my home country. Such as O'boy – a typical Swedish chocolate powder drink – and nice hard cheese brands only available there.
Q: What are the biggest adjustments you had to make when settling into expat life in Singapore? Did you experience any particular elements of culture shock?
A: The heat, obviously. Swedish summer only lasts for about two months and rarely exceeds 25°C, so moving to a country with around 30°C all year round was kind of a shock to say the least. With the never-changing seasons, it's also incredibly hard to keep track of the passage of time. I am used to four distinct seasons a year, but here every day feels the same.
Other than the normal months of setting in for my body, going through the phases a tourist in Asia would do, there was not much of a culture shock since Singapore is already composed of lots of different cultures, so we fit in from the get-go.
It helps that locals appreciate the same values as we do back home, such as respect for private space, kindness to strangers, wanting to help people in need and such.
Q: How would you rate the public transport? What are the different options? Do you need to own a car?
A: I do not have a driver's licence nor do we own a car, but with readily available and cheap taxis we have never felt the need. Taxis are our last option though, due to the sometimes intense traffic jams.
MRT (Mass Rapid Transit) being the first option since it's never far to walk from the closest station to any destination, and it is a fantastic system with punctual trains and great security around the tracks. It is my favourite thing since moving here, the great difference between the MRT in Singapore and subway in Stockholm.
Oh and there are lots of buses too if you are going to the city outskirts, but then the traffic jams are of course still an issue.
Q: How would you rate the healthcare in Singapore? Have you had any particularly good/bad experiences with regards to doctors and hospitals? Are there any hospitals you would recommend?
A: As a woman the main recurring topic for myself and my body is contraceptives and the acquisition therof. In Sweden this was covered by the state and incredibly cheap, also easy to get hold of, but in Singapore it is all privately managed and expensive. After a full year here we still have not managed to find a good long-term solution, and unfortunately contraceptives are not covered by any insurance.
As for hospitals, not personally, but my boyfriend has had quite a few bouts with healthcare since we arrived. He got a case of sudden retinal detachment and needed urgent surgery. With the bare minimal insurance we have we still managed to get an appointment the next day in a top-of-the-line hospital, Mount Elizabeth Novena, and had a complex laser surgery performed flawlessly.
Overall healthcare is good here as long as you have insurance and a little money to spend on GPs. One important thing to note is that since doctors are private practices, they want to sell you as many medicines and treatments as possible. Be careful when visiting one and only accept the meds you want! That includes vets too.
Q: Any areas/suburbs you'd recommend for expats to live in?
A: Personally we enjoy living by the Circle Line, as it is close to work and our favourite destinations. Especially since the Circle Line goes all around the central city districts, and also connects nearby with other lines such as the Downtown Line and East-West Line.
Honestly anywhere is good to live. You are never far away from anything in Singapore. As for pricing it is all about your budget. Condos are great for expats and you will find a lot of expats in them. If you want to go cheaper, HDBs are good options too, but there are some restrictions to who can purchase one and how you can live there. Be mindful of local rules and regulations.
Meeting people and making friends in Singapore
Q: How tolerant are the locals of foreigners? Is there any obvious discrimination against particular religions or women etc.?
A: People here are very tolerant, and I have never felt discriminated against. Since it is a multicultural and multireligious society, with great efforts done by the state to integrate all peoples, it is very welcoming for all.
There are some nonprogressive laws still around, such as regarding homosexuality, but nothing that is practiced or noticed much in reality.
Q: Was it easy meeting people and making friends? How did you go about meeting new people?
A: The first couple of months I made no effort of making my own friends. It was a new country and I needed time to adapt. During those times I hung out with my boyfriend and his colleagues, which later became part of our social circle. After some time we started growing said circle online over group chats such as Telegram, but never over any specific expat-friends-making-site.
Singaporeans are very friendly, but you have to work hard to become more than just an acquaintance, it takes a bit of effort.
Q: Have you made friends with locals or do you mix mainly with other expats? What advice would you give to new expats looking to make friends? Any social/expat groups you can recommend?
A: Most of our closest friends are locals, found online in aforementioned groupchats. We have a few expat friends, mainly the collegues my boyfriend have met over work. We enjoy board games so that was a simple way to invite people to our place and get a return invite to other expats' events.
Finding friends in a new country is hard. We struck it lucky in this one group chat and have befriended a few couples to do double dates with. Both me and my boyfriend know we could do more to expand our social circle. I have searched some expat sites, but I never found the courage to meet the people I started a conversation with on those sites. It might be because I am very careful with whom I met online and if to meet in person, but I really do not think there is any grave danger meeting strangers in Singapore.
Family and children in Singapore
Q: Did your spouse or partner have problems adjusting to their new home? Do you think there are any specific challenges for a trailing spouse?
A: There was surprisingly little trouble moving to another continent. We owned very little in Sweden; most of our stuff we threw away, the rest is stored at a loft. We moved to Singapore with two large suitcases and the winter clothes that we wore. Building our apartment with new furniture was very easy. We wanted to feel like home and, as Swedes, bought all of our new furniture at IKEA.
As the trailing partner I only had one big difficulty – finding my own people to hang out with. Even though my boyfriend and I share most of our friends, he has his own friends at work and I have no given workplace to spoonfeed me people to converse with.
And finally…
Q: Is there any other advice you would like to offer new expat arrivals?
A: Explore the city; get off at new stations now and again, try to find your way from there to a landmark. This is the best way to get to know your way around anywhere, in my opinion. Ask locals for directions, even if you do not need it. Having a word with a complete stranger can make a city feel more friendly.
Don't be afraid of the food. Some things may look strange and disgusting, but taking a bite might change your mind. Ever since moving here I have been eating things I never thought I would try (or like); for example frog and stingray.
It is difficult to make friends, no matter where you are in the world. Finding expats is an easy way to find groups to explore the city with, but that won't guarantee a friend. Try approaching people who look interesting and available for a talk. This method works best at condo areas where a lot of trailing partners hang out most of the day.
Everyone speaks English, so do not worry about the language.