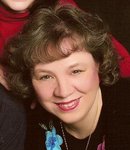 Linda, an American expat living in Luanda, makes MacGyver look mainstream. She wages war with malaria, boldly combats the constant potential of power outage and generally makes the best of anything and everything in Angola. If ever there was an expat experience positioned to give you insight about your voyage abroad, it's this one.
Read more about Angola in the Expat Arrivals Angola country guide or read more expat experiences in Angola.
About Linda
Q: Where are you originally from?
A: Iowa
Q: Where are you living now?
A: Luanda, Angola (Talatona)
Q: How long you have you lived in Angola?
A: 2+ years
Q: Did you move with a spouse/children?
A: Yes
Q: Why did you move; what do you do?
A: My husband works for an oilfield service company
About Luanda
Q: What do you enjoy most about Luanda, how's the quality of life in Angola?
A: I find that the built-in social activities in compounds and women's groups are the most enjoyable.
Q: Any negatives? What do you miss most about home?
A: Grocery shopping is a time-consuming chore due to traffic. I miss American news – everything is British here.
Q: Is Luanda safe?
A: For the most part, yes, except for minor street crime – purse snatching, cell phone theft, etc.
About living in Angola
Q: Which are the best places/suburbs to live in Luanda as an expat?
A: If you are an expat parent with English speaking children attending the International School, the best areas to live are in the south of Luanda in Luanda Sul/Talatona/Morro Bento/Benfica.
With French or Portuguese speaking children, or adults without children, the city centre is the best place to live – Luanda-Centro.
Q: How do you rate the standard of accommodation in Angola?
A: Oil companies provide very nice, upscale American-style housing. Service companies generally provide housing of a lower standard, smaller and with fewer amenities, but livable. All expat housing is gated, guarded, and upholds a reasonable standard.
Q: What's the cost of living in Angola compared to home? What is cheap or expensive in particular?
A: Luanda housing is the most expensive in the world. Housing generally includes water and electricity. Food is also very expensive, as almost all food is imported from South Africa, Portugal and Brazil. A daily maid is very reasonable. Most companies provide cars and drivers and fuel, so most expats do not have transportation expenses.
Q: What are the locals like; do you mix mainly with other expats?
A: You mix socially mainly with other expats. There are opportunities to mix with locals at the International School and in some compounds. Nightclubs and restaurants are full of locals. Most locals are friendly and like expats, but they don't speak English.
Q: Was it easy meeting people and making friends? What advice can you give other expats on connecting with people in your city?
A: If you live in a large, upscale compound it is easy to meet people and make friends. If you live in a small compound it is a bit harder. If you have preschool and elementary age children it is easy to meet other parents. If you have high school age children that is more difficult. I advise immediately joining one of the women's clubs and participating in a Bible study group, and joining the Field Group and Hash runs to make friends quickly.
Lifestyle in Luanda
Q: Describe your typical weekend in your city? What are basic highlights?
A: A typical weekend is spent at home in your compound, generally planning a pot-luck or barbeque with friends in the compound. As it is summer nearly year round, a trip to the beach is also a frequent weekend activity. There is a small, sandy golf course for those addicted to the sport. Many compounds have tennis courts.
Q: What is the nightlife in Luanda like? What do expats do in the evenings?
A: Expats without children frequently enjoy the city nightclubs and dancing. Nightclubs and restaurants on the Ilha (island) have extremely loud music, crazy dancing, and lots of food and drink.
It can be difficult to find a babysitter, so those with small children are often limited. Those with children meet in each other's homes or the common area of a compound for a potluck/barbeque/swim in the pool/tennis on the compound court. Malarial mosquitoes at night are a concern, and most parents don't like to frequently soak their kids with spray.
Culture shock in Angola
Q: Did you find any customs or examples of etiquette strange when your first arrived? Can you describe them?
A: I thought it was strange that all service help, maids, drivers, gardeners, call me madam. But I've been called worse! I thought it would be strange to be Caucasian, surrounded by black people. But it isn't, which was strange!
Q: What was the hardest part about adapting to your new city? Why?
A: Getting over the initial sticker shock on the price of everything was difficult, and getting used to spending hours in traffic to buy groceries was also challenging. Admittedly, learning not to be afraid to open the car window and negotiate to buy something from a street vendor also took some getting used too. Never accept their first price!
The limitations of each company – times that cars and drivers are available, how far you can travel out of town, etc. - can be hard to accept. Most of us have friends at companies with fewer restrictions, and if you are really nice, those friends invite you to go places your company doesn't allow.
And finally…
Q: Is there any other advice you like to offer new expat arrivals?
A: Expat housing has furniture and major appliances. You will want to bring with you in your luggage two queen-size flat sheets and a light blanket for every bed you expect to have, and a pillow for each person. Queen size can fit single, double or queen. Space bags are great for this! It can take quite a while for shipments to arrive, and sheets, blankets and pillows are not always available in stores.
If your housing does not have small appliances, dishes, and pots and pans, they are expensive, but are almost always available at the larger grocery stores. Agro Santos has the best prices for household items, toys and cleaning supplies.
Battery-powered alarm clocks will save you a lot of grief. Pack a couple in your luggage, as you'll need them from day one. Flashlights are a must as well. And a big first-aid kit. And basic medicine cabinet supplies like ibuprofen and Pepto-Bismol, which are not available in Angola.
Medical care is limited to emergency care for the most part. If you break a bone or need stitches, that can be handled. Children's immunisations cannot always be received on time. Medications can be very hard to get. It is best to plan immunisations for when you go back home to visit, and bring enough medications for chronic conditions to last 60 days beyond when you next plan to travel, as a visa renewal may not come through as quickly as you hoped.
Baby items are very limited. Bring as much as you can and ship lots! You must bring a crib, car seat, and stroller. Diapers and baby food are available, but at a high cost. Toys and bicycles are limited and expensive.
You cannot shop for clothing or shoes in Angola. It is important that you bring what you need. Shop six months to a year in advance, especially for growing children. Bring limited winter clothes if you will travel to a winter location from Luanda. You will not need more than a sweatshirt or sweater for Luanda winter evenings.
You will want to bring birthday presents for your family, birthday presents for parties your kids are invited to, and birthday party decorations and grab bag supplies.
Books, magazines and newspapers are not available in English. The Luanda International School has a library where people share recent magazines, and they have a reasonable book selection. You don't have to have children to arrange to use the school library. Newspapers can be read online.
For additional American television shows, purchase the Portuguese bouquet in additional to the English bouquet from your satellite provider. They have Fox channels, and the shows are in English with Portuguese subtitles.
Purchase a cell phone for every family member ages 10 and above, and one extra cell phone to be kept in the house so you can call your maid. American cell phones do not work in Angola.
Internet service is unreliable. Get both a modem service and a dongle service for greatest connectivity. Not cheap, but money well spent.
Don't pack everything in suitcases. Rubbermaid tubs are cheap, lightweight, and useful to have. Drill 8 to 12 small holes around/through the SIDE edge of the lid and tub lip, and close the lid with 4-inch electricity zipties after your luggage has been checked.
Keep a Rubbermaid tub in your bathroom filled with water at all times for those days when you have no electricity or water, so you can wash hands and bucket flush. Change the water weekly so it doesn't become a mosquito factory.
A water cooler is a must. If your company does not provide it, water delivery is available. Those 5-gallon jugs are heavy to change. Your helpful driver will do that if you ask.
Mosquito nets are your best friends. It's easier to sleep under nets that hook to the ceiling at the four corners, but the single-hook type is more easily found in Luanda. If you bring the four-point kind with you all your friends will be jealous.
To be effective, mosquito nets must either be hung low enough that they drag on the ground all the way around the bed, or they must be tucked under the mattress all the way around. Correct use is especially important for cribs and toddler beds, as kids are most vulnerable.
Mosquito nets are your friend….until you need to get up to use the bathroom! Openings in the net are not good, so don't buy a net with more than one. 
Killing mosquitoes is an entertaining sport in Luanda. They sell electric zappers that look like tennis racquets. The plug-in rechargeable kind are better than the battery kind. These zappers, although fun, are not good in the hands of small children or imbibing adults. They are really great for moms to clear the bedroom of pests right when they put their kids into bed. You sweep the zapper inside the net, then tuck the kids in, give them a kiss and a cuddle, close the net opening, and sweep your zapper through the room. Your kids count zaps instead of sheep, and will applaud you every time you get one!
Wear white/light clothes with long pants, long sleeves, socks and closed shoes for best mosquito protection. Count on using mosquito spray when outdoors at night.
There are four types of malaria, and only one that is fatal without immediate treatment. Sadly, that type is most prevalent in Angola. Malaria mimics flu. If you think you have flu, think you have malaria FIRST! Get an annual flu shot so you don't think you have flu. Most people die from malaria when they are out of Angola because they aren't thinking about malaria a month after they leave. It is easily treated in Angola, but not in Europe or the USA. Travel with a malaria kit!
►Interviewed March 2011