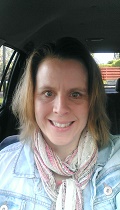 Terri Lee is an American expat who moved to Ireland with her husband and their two children about seven years ago. She said that there were challenges in the beginning, including getting to know and understand the local health and education systems, but a few years down the line, they're happily settled into their new lives in Cork.
About Terri Lee
Q: Where are you originally from? 
A:  I was born in Minnesota and lived there for most of my life.
Q: Where are you living now? 
A: My family now lives in Cork, Ireland
Q: When did you move here? 
A: We moved to Ireland in 2007 and have lived here ever since.
Q: Did you move here alone or with a spouse/family? 
A: My husband, myself and my two children moved together.
Q: Why did you move? 
A: This move was mostly for work for my husband, but also for personal reasons. 
Living in Ireland
Q: What do you enjoy most about Cork? How would you rate the quality of life compared to the USA? 
A: The quality of life in Ireland is amazing. The way of life is much simpler. People stop to talk to you. They are interested in your life and who you are. The sense of community is much stronger than in the places I lived in the US.  It is similar to the US way of life back in the 70s and early 80s. Kids play outside and are safe, they walk to and from school…
The education system is very good and traditional, and I love the uniforms the students wear as it is an equaliser to learning. Saying all of that, technology, screens, and the main issues that are in the Western World are here too. Teenage drinking is an issue. The drinking culture in general can be difficult to navigate if a person is a non-drinker (for whatever reason) – the recent statistics show that only about 4% of the Irish population do not drink regularly. Much of the social life and the social aspects of relating to others comes from drink. This is not just a stereotype but a reality that must be considered when making the decision to move here.
Q: Any negatives? What do you miss most about home? 
A: To be honest, the biggest thing I miss about America is the convenience. However, when I go back to visit, I quickly fall back into bad habits within a day or two, so I know that actually living in Ireland is healthier for me than living in the US. Being in a situation where I am required to cook food from scratch, walk more, plan my days more effectively… It's all really good for me!
Q: What are the biggest adjustments you had to make when settling into expat life in Ireland?
A: I think for me, the biggest element of culture shock was the conversions! Miles to kilometres, Fahrenheit to Celsius, pounds to stones or kilograms, ounces to grams. This actually made my brain hurt for about three years. It is a massive challenge as the primary cook in the home, as well as just watching the news and understanding how hot or cold it is outside.
Another culture shock from a relational perspective is simply that Irish people do not find it easy to say NO!  For example, if I am inviting a few friends to a party, it would be normal to send out an invitation by text. In the States, women would reply back fairly quickly to say "no, I can't, I'm not free, I won't be there, etc." And pretty quickly you'd know your final numbers for the party. In Ireland, on the other hand, you get a "yes" reply quickly enough, generally speaking, but you won't get a "no" reply until the night of the party or the next day or when they next see you.  It is something that takes time to get used to. It's not meant to be rude, but Irish people – in general – have a difficult time saying no, even to social events. It is easier, and more socially acceptable, to ignore the text than to respond with a straight-out no. Now that I know this, I can work around it, and, many of my Irish friends now know that they can give me a "no sorry I can't come" text rather than sending nothing.
Q: What's the cost of living in Ireland compared to the USA? 
A: The cost of living is quite expensive. VAT (sales tax) is currently at around 23%. Motor tax – similar to car tabs in the US – runs around 450 Euro for a 1.6L engine annually. As we were paying around $35 (30 Euro) per year, that's a big difference. The taxes do really add up and, unless you have a really well-paying job or both spouses are working, it can be difficult. House prices are expensive, as is clothing.
Q: How would you rate the public transport in Ireland? 
A: The public transportation system is very good compared to where we lived in Minnesota. But compared to Boston, not so good. And compared to other European cities, it's not great.  If you live and work in the city centre, then public transport is just fine. And there are some areas of Cork that have good bus services, especially heading towards the university. I think with a family it's very important to have at least one car. We got by without a second car for the first year, but it wasn't easy. Depending on where you work, go to school or live, public transportation is hit and miss.
Q: How would you rate the healthcare in Cork?
A: Healthcare is a two-tiered system. The public health system is available to everyone who is "habitually resident" in Ireland. If you need to attend hospital as an inpatient, then your care is basically 75 Euro per night up to a maximum charge of 750 Euro. Yes, it is possible to stay in hospital more than 10 days in a row. This was a massive shock to us, that some people might stay in hospital for up to six weeks or more for certain conditions!  
As part of the public system, medical cards are given to certain people with income restrictions, disability or chronic illness. They receive free hospital care, emergency care and doctor (GP) visits. This is a massive tax burden and the income taxes reflect this, especially for those earning more than 43,000 Euro.
Waiting lists are quite long for public health care patients. For example, a child who needs braces might have to get on a waiting list at the age of five or seven and have to wait for up to seven years before getting braces. If the child is not identified early enough, it may be difficult to get them into the public system for braces. CT scans, MRIs, etc. and specialist/consultants also have very long waiting lists in the public system.
The main public hospital, Cork University Hospital, is a very large hospital with good quality of care. However, they are extremely understaffed – as many hospitals in the country – and there are stories of patients coming through the emergency department waiting on temporary beds for up to 48 hours before being seen by a doctor. There are public and private consultants working in this hospital, so the speed and efficiency of care can be compromised based on being a public or a private patient. Also, emergencies are all prioritised so what can seem like an emergency can be pushed down the list to a "greater" emergency and nothing can really be done about it.
The healthcare system in Ireland takes a lot of time to understand. Someone moving to Ireland with a chronic medical condition would want to research the system extensively beforehand.
Q: What are the biggest safety issues facing expats living in Ireland?
A: I think that Ireland is a very, very safe place. We feel so safe with our kids, and while we teach them the all-important rules of safety and "stranger danger", we give them freedoms that we would have never allowed them to have at the same age in the US. This includes walking from school to the library, taking the bus to and from the city centre during the day, etc.
As a woman I would not walk alone at night in the city centre. I would not park down a dark alley. I would make sure that my taxi driver is licenced and registered. I would tell someone where I was going and when I would be home. However, these are very sensible rules and if you feel unsafe, asking someone in a hotel to ring a taxi for you would be a great option.
Q: How do you rate the standard of housing in Cork?
A: Simply put, the houses in Ireland are cold. Rented accommodation is also expensive, old, and not fantastic. There are options, but as of 2015 these are very limited and expensive. Plan to pay a lot of money for rent. The general houses available are bungalows (rambler), flats (apartments), terraced (townhouses), semi-detached (duplex) or detached (single family homes). Semi-detached houses are the most common rentals for families. They are around 1,000 to 1,500 square feet. Bedrooms are small, but you get used to it quickly – and you do not want to have too big of a house because the cost of heating is so high. And rentals tend to be furnished. There is some flexibility to have a landlord remove furniture but it completely depends on the landlord. Most likely if you are bringing furniture from home, it will have to go into storage until you buy a place of your own. Which you won't want to do for at least a year after moving. Dryers are very expensive. We didn't have a dryer for the first seven years when we rented. We hung up all of our clothes and it took days for them to dry. This was a significant challenge in our small home, but we did it, because we had no other choice.
Q: Any areas/suburbs you'd recommend for expats to live in?
A: In the Cork area, Bishopstown, Ballincollig, Douglas, Rochestown, or Carrigaline are all very good areas.
Meeting people and making friends
Q: How tolerant are the locals of foreigners? Is there any obvious discrimination against particular religions or women etc.?
A: There are quite a few different nationalities living in Ireland and the tolerance level is high. Anyone coming from America is most likely seen and stereotyped as "staying for a year or two" and then heading back. This was a hindrance for us as some people were unwilling to be too friendly as they assumed we would be leaving soon. Once we got our Irish citizenship after six years, things improved, and once we bought a house (after seven years) that helped too. But people still ask when we are moving back to the States.
Q: Was it easy meeting people and making friends? 
A: I met many people through the kids' schools. The mums were so nice to me, and helped me to settle into the ways of school, the city, experiences, places to shop, etc. quite quickly. We also found a very good church within a week and have made great friends in that community. There are many volunteer organisations, sports teams, and many social activities throughout the cities and counties to get involved in and to meet people, both Irish and foreign nationals.
Q: Have you made friends with locals or do you mix mainly with other expats? 
A: The majority of my friends would be locals. I don't spend time with too many US expats, but I have made friends with a few of them. I also have friends from about 15 different countries around the EU and around the world. I love what I have learned from them as much as from the Irish people I'm friends with. Living in Europe is an incredible cultural experience and the more you embrace the way of life here, the more you will learn, understand and enjoy the experience. Trying to hang onto the US way of life will only make you miserable and less likely to make friends with local people.
About working in Ireland
Q: Did you have a problem getting a visa or work permit?
A: We worked with a group in Cork called Corporate Care Relocation and they handled the visa process for us – they were fantastic. Sometimes employers are able to do this, but many times they outsource that process to someone else.
Q: What's the economic climate like in Cork?
A: There are many multinational companies, such as Apple, Stryker, Johnson and Johnson, Boston Scientific, Medtronic, Google, Facebook, etc. who are always hiring.  We do not have any helpful tips here, except that if you are a non-EU resident, getting a work permit takes time, effort, and money so to find a company willing to engage in that process for you is really important.
Q: How does the work culture differ from home? 
A: From my husband's experience, the work culture is quite different.  I cannot speak extensively about it as I have not been in the workforce in Ireland. But keep an open mind. Don't try to push your way of doing things onto others as that tends to bring isolation and division. Learning from the local culture is a good place to start. Listening, observing, asking questions, and then collaborating with your personal skill set to bring improvements is a better way to help bring improvements to any company.
Family and children
Q: Did you have problems adjusting to your new home? 
A: As a trailing spouse, I absolutely embraced the entire adventure and I loved the challenges that were presented to me. I'm not saying that there weren't bad days, but I still love the experience of living in Ireland. However, I have seen the "trailing spouse" perspective a few times from others. And what I think happens is that the spouse is trying to hold on to the old way of living by trying to recreate it in Ireland. That is a recipe for disaster. If both spouses determine to enjoy the experience and make the best of it and let go of any expectations of things being "perfect" or "easy", it is a life-changing experience that you will never regret.
Q: Did your children settle in easily? 
A: Our children were six and three years old when we arrived. Because we as parents were excited, they were excited too. All we had was each other and we stuck together on everything and it made a huge difference. Saying all that, our six-year-old daughter settled in really well. Our three-year-old son asked after about a month when we were going home. However, his preschool teacher helped him to integrate quite well, and she was much more sensitive than we were to his needs at that age. Looking back, we could have been a little easier on him, but it's all learning.
Q: What are the schools like? 
A: Schools are very traditional and based on a Christian ethos. The vast majority of schools in Ireland are Catholic. A few schools are based on the Church of Ireland (similar to Anglican/Lutheran ethos). There are a few new schools that are secular (called Educate Together) which are still government-run but are in their infancy. The Catholic schools combine their religious education into the school day, but a non-Catholic can choose not to participate in the religion classes. This has become more commonplace in recent years, but it is important to understand that it is currently a strong part of the cultural ethos of the primary school system. Uniforms are required. The Educate Together schools may or may not require uniforms. Some schools are mixed schools, but some schools, both primary and secondary, are single-sex. The Irish language is a required subject, but some exceptions apply, depending on the age of the children when they arrive into the school system from another country. 
There are two exam years – 9th grade (Junior Certificate) and 12th grade (Leaving Certificate).  If you are moving to Ireland when your children are in secondary school, you will have decisions to make regarding their education and their involvement in the school system.  
And finally…
Q: Is there any other advice you would like to offer new expat arrivals?
A: Give yourself three years to make any decisions about whether you like a city or not.
Give yourself at least one year before getting too involved in an organisation from a management/decision-making level. The rules are simply different in every country – Ireland being no exception – and while it is really important to get as involved as possible, do it as a helper or an observer. Coming in with good ideas can really put people off. But, after time, people will start to respect your ideas, enthusiasm, ways of thinking – if you do the same for them.

– Interviewed in July 2015