British expat Striddle moved to Bengaluru, India to pursue a job opportunity as a deputy principal at a school. Here are his thoughts after six months of living in the Garden City of India.
Find out more about India in the Expat Arrivals India country guide or read more expat experiences in India.
About Striddle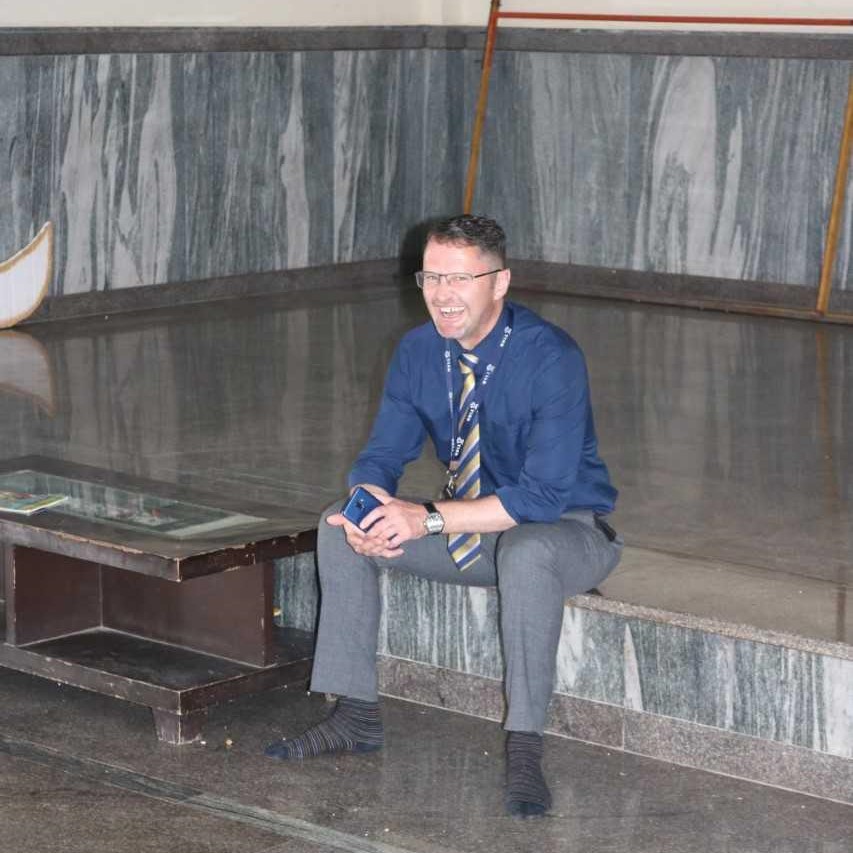 Q: Where are you originally from?
A:  Mansfield, Nottinghamshire in the United Kingdom.
Q: Where are you currently living?
A: Bangalore, India.
Q: When did you move here?
A: August 2018.
Q: Is this your first expat experience?
A: Yes.
Q: Did you move here alone or with a spouse/family?
A: Alone.
Q: Why did you move; what do you do?
A: I wanted to broaden my horizons and take myself out of my comfort zone. I am a deputy principal in a school that caters for pupils from all over the world.
Living in Bengaluru
Q: What do you enjoy most about Bengaluru? How would you rate the quality of life compared to your home country?
A: The people are amazing. They are so welcoming and kind – nothing is too much trouble. The work/life balance is significantly better here than back home.
Q: Any negative experiences? What do you miss most about home?
A: The traffic is very congested for about 20 hours per day. I sometimes miss weather that is not quite so hot. I did feel a little homesick over Christmas. An occasional Sunday roast would not go amiss.  
Q: What are the biggest adjustments you had to make when settling into expat life in India? Did you experience any particular elements of culture shock?
A: There is a certain 'style' and pace to the bureaucracy in India that takes some getting used to initially. But it is not a huge problem, different doesn't necessarily mean worse.
Q: What's the cost of living compared to home? Is there anything particularly expensive or particularly cheap in India?
A: Your salary goes a LOT further in India. Food and consumer items (including designer goods) are a fraction of the cost in the UK. Eating out is nearly as cheap as cooking for yourself.
Q: How would you rate the public transport in Bengaluru? What is your most memorable experience of using your city's transport system?
A: I have not used public transport in Bangalore. However, the taxis and auto-rickshaws are plentiful and very cheap.
Q: How would you rate the healthcare in Bengaluru?
A: The private healthcare system puts the NHS to shame. The hospitals are spotlessly clean and extremely efficient.
Q: What are the biggest safety issues facing expats living in Bengaluru? Are there any areas expats should avoid?
A: None that I am aware of. Although, with this being India, ladies travelling alone might want to practice a little more vigilance than a man travelling alone. Although, I have heard of very, very few instances of anything unsavoury.  
Q: Any areas or suburbs you'd recommend for expats to live in?
A: Whitefield, it has a large expat community with lots of restaurants and shopping malls etc.
Meeting people and making friends
Q: How tolerant are the locals of foreigners? Is there obvious discrimination against any particular groups? Have you ever experienced discrimination in your host city?
A: I have come across nothing but smiles, kindness and generosity of spirit.
Q: Was meeting people and making friends easy? How did you go about meeting new people?
A: I took up my post at the same time as a number of other expats and we have formed quite a tightly knit group.
Q: Have you made friends with locals or do you mix mainly with other expats? What advice would you give to new expats looking to make friends with the locals? 
A: Mainly expats; I wouldn't see the need to make any distinction between how to make 'local' friends. Just be sociable, accept invitations whenever they are made and enjoy immersing yourself in another culture.
Working in Bengaluru
Q: Was getting a work permit or visa a relatively easy process? Did you tackle the visa process yourself, or did you enlist the services of an immigration consultant?
A: Sorted it in the UK before taking up my post.
Q: What is the economic climate in the city like? Do you have any tips for expats looking to find a job? Which resources did you find most useful?
A: Bangalore cannot keep up with the growth that is happening in the IT services sector. I found my current post on a specialised teaching jobs website.
Final thoughts
Q: Is there any advice you would like to offer new expat arrivals to your city or country?
A: Accept the traffic – it is never going to improve. Focus on the positives; the people, colours and diversity that make India a truly special place in which to live and explore.