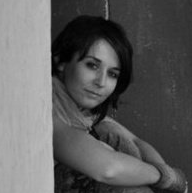 Deva, like many a South African expat in South Korea, moved to the country to teach English and in the process pay off her student loans. A former journalism student, she chronicles her trials and adventures on her blog, The Culture Muncher. Read her suggestions about the best areas in Daegu to live, her experiences of ESL placement agencies and her advice on handling culture shock in South Korea.
Read more about South Korea in the Expat Arrivals Seoul city guide and South Korea country guide or read more expat experiences of South Korea.
About Deva
Q: Where are you originally from?
A: South Africa
Q: Where are you living now?
A: Gaksan, Daegu, South Korea.
Q: How long have you lived here?
A: Six months
Q: Did you move with a spouse/children?
A: I moved with a partner.
Q: Why did you move; what do you do?
A: I needed to pay off my student loan debt, and wanted to travel in Asia, so I am teaching English and getting to do both at once!
About Daegu
Q: What do you enjoy most about your host city, how's the quality of life in Daegu?
A: Daegu is big enough to have galleries, theatres and cultural festivals, but small enough that most inner-city travel is quick and easy. Like most First World cities, it has a high population and space per person is limited, but I am lucky enough to live in one of the outer suburbs, in an area near a river and some farms. The city is also surrounded by mountains so getting out to a hiking trail and a good view is easy.
Q: Any negatives? What do you miss most about home?
A: Daegu is one of the most conservative places in the country, so the locals are often unfamiliar with cultural difference.  I often get stared at in public (blonde women in particular get a lot of attention) and there is a lot of pressure to conform to conventional Korean ways of dressing, acting and thinking.
Q: Is South Korea safe? Are there any areas expats should avoid?
A: In general, South Korea is a safe country to live in. However, I know of instances in which female foreigners have experienced sexual harassment. I would suggest that women be cautious when meeting new people, and avoid giving out any personal information.
Q: How would you rate the public transport in South Korea? What are the different options? Do you need to own a car in South Korea?
A: The public transport is fantastic here – it is both cheap and highly efficient. There are trains and subways, inner-city and inter-city buses, and taxis. It is totally possible to rely on public transport alone and still have access to most areas.
Q: How would you rate the healthcare in South Korea?
A: The standard of healthcare available is among the best in the world, and as an expat on a teacher's visa (E2) I have access to national health insurance, which covers most of the costs of my medical expenses.
About living in South Korea
Q: Which are the best places/suburbs to live in Daegu as an expat?
A: I like my neighbourhood, Gaksan, because it is bursting with restaurants, bars, doctors, dentists, bakeries, gyms, etc. and yet is near a river and a hiking trail. I doubt it's the best in the city though, so I asked around and folks were quite happy in the following areas: Sangin, Anjirang, Seongseo and Manchon.
Q: How do you rate the standard of housing in Daegu?
A: Most people live in apartment blocks, which range from monolithic giants that blight the cityscape to smaller blocks of flats called "Villas". Since there is a limited amount of space available per person, people don't really live in houses. I haven't seen anything resembling a garden, swimming pool or even veranda (patio) on private property.
Q: What's the cost of living in South Korea compared to South Africa? What is cheap or expensive in particular?
A: Food is expensive, particularly fruit, as is eating and drinking out.  It's cheaper to cook at home but most apartments don't have ovens, which can be limiting. However, I save a lot of money on public transport and medical care, and my utility bills are more than reasonable.
Q: What are the locals like; do you mix mainly with other expats?
A: Because of the language barrier between most locals and foreigners, there tend to be expat communities rather than mixed communities. There are obviously exceptions, in cases where a Korean and a foreigner have a mutual language. Unfortunately Korean is a marginal language and most foreigners only stay in Korea for a couple of years, so their Korean is limited. This makes it really difficult to form meaningful relationships with people, since we use language to express most of our thoughts and feelings. On the upside, it has been really interesting to make expat friends from all over the world!
Q: Was it easy meeting people and making friends in South Korea?
A: Because I enrolled in the English Program in Korea (EPIK), I was treated to an orientation week upon arrival where I met fellow teachers moving to my area. Most people form strong connections in this time, and set up online communities too. Apart from that, there are many existing online platforms where one can keep in touch with what is going on in the local communities – both Korean and foreign.
About working in South Korea
Q: Did you have a problem getting a work visa/permit for South Korea?
A: No; as long as you meet the basic requirements for teaching in Korea, getting a job shouldn't be too difficult. Amongst other requirements, you need a university degree to teach English, whether in a public or private institution, and you need to be a citizen of one of the countries from which they recruit. However, your degree need not be in English. The EPIK programme is rather bureaucratic and requires a great deal of paperwork and preparation, but if you meet all their requirements in a timely manner you are almost guaranteed to get hired.
Q: What's the economic climate like in the city; is there plenty of work?
A: There is a high turnover of teachers at both public and private institutions so there is usually an abundance of work available for English teachers.
Q: How does the work culture differ from home?
A: The language barrier obviously affects my relationship with co-workers greatly. While I am on good terms will all staff members, I can only communicate with a handful. This means I am somewhat an outsider here, and am not party to all information. In addition, the education system is quite different to South Africa, and I needed to adapt to the way that teachers and students interact here. The Korean work ethic is astounding: most people work more than 12 hours a day, while students match that in class and study time. My contract is more relaxed, and I work a standard eight-hour day.
Q: Did a relocation company help you with your move?
A: Yes. Although you can apply directly to EPIK itself, I went through a company called I Love ESL that recruits teachers for EPIK – I was very happy with the way that they handled my application and can recommend them.
And finally…
Q: Is there any other advice you like to offer new expat arrivals?
A: Find out as much as you can about Korean culture before arriving, and learn as much Korean as you can when you do arrive. This will ease the transition and make dealing with culture shock far easier!
~ Interviewed September 2012