Lloyd Lauland moved from Houston, Texas to New Delhi, India with his wife and 16-year-old son after being awarded a company promotion. In his opinion the inconveniences of living in a developing country are outweighed by the city's "rich history, wonderful people and high quality of life".

Read more about Delhi in the Expat Arrivals expat guide to Delhi or read more expat experiences in India.

About Lloyd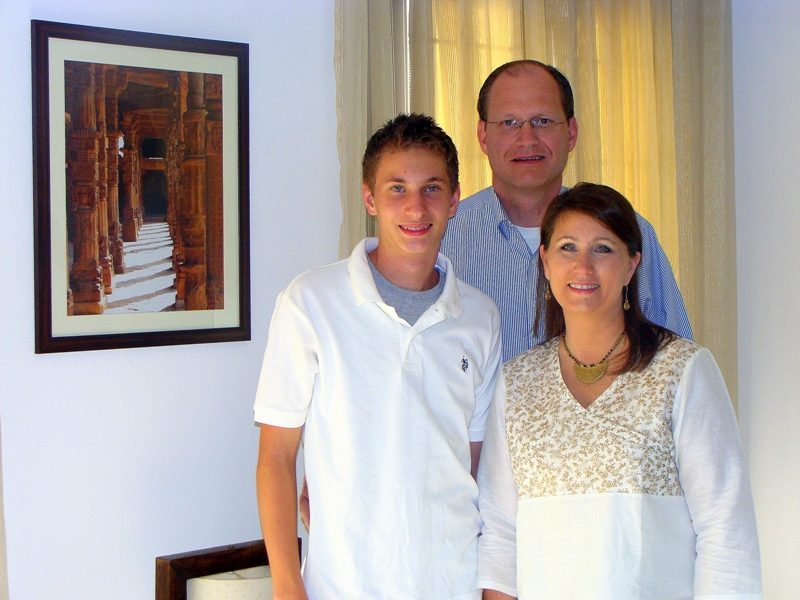 Q: Where are you originally from?
A: Moved from Houston, TX (born New Orleans, LA)
Q: Where are you living now?
A: New Delhi, India
Q: How long you have you lived in Delhi?
A: Almost 2 years
Q: Did you move with a spouse/ children?
A: Yes. Wife and 16-year-old son.
Q: Why did you move; what do you do?
A: Company Promotion; Hospitality Company Executive

About New Delhi

Q: What do you enjoy most about New Delhi, how's the quality of life in India?
A: Delhi has a rich history and wonderful people; quality of life is very good, with very minor inconveniences.
Q: Any negatives? What do you miss most about home?
A: Poor infrastructure. What do we miss most (our college age son and family that we left behind).
Q: Is New Delhi safe?
A: While I have never felt "unsafe". I am careful as to where my family and I go. The same is true for living in any major metropolitan area in the US – there are places I wouldn't venture to for safety reasons.

About living in New Delhi

Q: Which are the best places/suburbs to live in New Delhi as an expat?
A: It varies around Delhi. We chose an area as recommended by the school our son would be attending as it had a high concentration of students from his school.
Q: How do you rate the standard of accommodation in New Delhi?
A: Very high. We are very pleased with our housing and the choices that were available when we were searching.
Q: What's the cost of living in India compared to America? What is cheap or expensive in particular?
A: Very high rent where we live. Food is very reasonable almost cheap as compared to home.
Q: What are the locals like; do you mix mainly with other expats?
A: My family and I work and socialise with local and expats. We have embraced the culture and enjoy meeting and making friends from various backgrounds and cultures.
Q: Was it easy meeting people and making friends?
A: Yes, for the entire family. The expat community is very close knit, work has also provided opportunities to make friends, and also through the school.

About working in New Delhi

Q: Did you have a problem getting a work visa/permit?
A:  No problem whatsoever.
Q: What's the economic climate like in New Delhi, is there plenty of work?
A: India as a whole has a very robust economy at present and was not terribly affected by the global economic downturn.
Q: How does the work culture differ from home?
A: Greatly different. I could write a book about work culture/customs/nuances/idiosyncrasies – not enough space to do this question justice!
Q: Did a relocation company help you with your move?
A: Yes.

Family and children in New Delhi

Q: Did your spouse or partner have problems adjusting to their new home?
A: No, they were well prepared. They were coached to "expect the worst and you will be pleasantly surprised!"
Q: Did your children settle in easily?
A: Our son did and is still doing extremely well, despite joining in the middle of his freshman year of High School.
Q: What are the schools in New Delhi like, any particular suggestions?
A: The quality of our son's schools is excellent; a better education than he was receiving in the US. Teacher's, faculty, ambience, technology, curriculum and sports – well rounded. The cultural experiences and extracurricular trips are priceless opportunities for exposure not available in the US. Not all schools are equal – don't sacrifice taking an overseas assignment at the cost of your children's education. Great schools are available, but do your research.
Q: How would you rate the healthcare in New Delhi?
A: In India it varies. I had minor surgery (non-elective/emergency) and ended up in a clinic that looked like it was from circa 1920. Must be careful!

And finally…

Q: Is there any other advice you like to offer new expat arrivals?
A:  Wherever you decide to live, it is important to embrace the culture, accept the fact that things are going to be different than the comforts of a more developed nation, keep a sense of humour, and surround yourself with like-minded people. If you socialize with people who are not having a good time, are always negative, or hate their existence; it can be cancerous and infect your attitude as well.
~ Interviewed January 2010