Gregor Stalinski is a Polish expat who has been living in Sweden since 1985. Though the winters can be cold and dark, Gregor thinks there are few cities in the world that can rival summer in Stockholm. He believes the key to opening the door to the local culture and making friends in Sweden is to learn Swedish.
Read more about Sweden in our Expat Arrivals Sweden guide or more expat experiences in Sweden.
About Gregor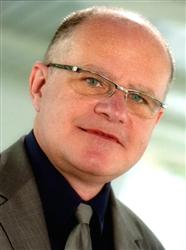 Q: Where are you originally from? 
A: I was born in Gdansk, Poland, but had moved to Warsaw before I eventually settled in Sweden.
Q: Where are you living now? 
A:  I'm living in Norrmalm, Stockholm.
Q: How long have you lived in Sweden? 
A:  I have been living in the Stockholm area ever since I moved here in 1985 and in Vasastan, a part of Norrmalm, since 2005.
Q: Did you move with a spouse/children?
A:  I moved to Sweden alone.
Q: Why did you move; what do you do? 
A:  To make a long story short – I left Poland because I did not like the prevailing situation there, nor did I like the coming changes. At present, I'm managing sales in the Nordic countries for a British based firm.
About Stockholm
Q: What do you enjoy most about Stockholm, how's the quality of life? 
A:  Stockholm is a wonderful city – just big enough to have a wide cultural offer but doesn't have the disadvantages of a mega city. It's easy to get around by public transport or bike and the nature and water are always within reach. There are few cities in the world that can match summer in Stockholm.
Q: Any negatives? What do you miss most about home? 
A:  The winters can be cold and dark; November to January may be challenging for some people. When you move you always miss those who stayed behind – friends and family.
Q: Is Stockholm safe? Are there any areas expats should avoid?
A: I would rank Stockholm among the safest cities. Using some common sense will keep you out of trouble.
Q: How would you rate the public transport in Stockholm? What are the different options? Do you need to own a car?
A:  The public transport will take you almost everywhere. The sub-way (Tunnelbana) is the quickest way to get around regardless of weather or traffic. There are bus connection near all commuter train and T-bana stations. And don't miss the boats connecting some of the islands. If you live downtown you definitely don't need a car, but it might be useful if you live in a very distant suburb far away from the public transport.
Q: How would you rate the healthcare in Stockholm?
A:  So far, my experience with the public healthcare is very good. You pay a fee for every doctor's visit but it's free above a certain limit. Take care of your teeth as the dental care can be expensive.
About living in Stockholm
Q: Which are the best places/suburbs to live in Stockholm as an expat?
A:  The city and suburbs like Täby, Danderyd, Lidingö, Nacka – the same choices as for anybody. If it's good for a Swede, it's good for an expat.
Q: How do you rate the standard of housing in Stockholm?
A:  Generally, the standard of housing is very high as all bathrooms and kitchens are fully equipped. Water and heating is included in the rent. If you live in a villa then watch out for the direct electrical heating as that may be expensive. Keep away from buildings from the 60s and 70s where you will often find poor, mouldy ventilation systems.
Q: What's the cost of living compared to home? What is cheap or expensive in particular?
A:  The rent will take a big portion of your income. Food is more expensive than in most countries and eating out even more. Tap water has an excellent drinking quality and the nature is free and accessible to everybody.
Q: What are the locals like; do you mix mainly with other expats?
A:  You have to make up your mind right from the beginning if you want to adapt to the local culture or do you want to stay within the group of other expats. It's up to you take the initiative to make friends with the locals. In their view, any first step would make them feel they are intruding in your private life. When taking the first step, you might find them very friendly and helpful.
Q: Was it easy meeting people and making friends in Stockholm?
A:  No, you have to seek contact. Try to find communities sharing the same interests or, if you are an adult, join the popular educational associations. The key to opening the door into the local culture is the language. Most of the people in Sweden speak decent English but this can be misleading. You don't stand a chance to become a part of the Swedish society and to understand what's going on until you actually learn to speak their native language. You simply have to read the same newspaper every morning…
About working in Stockholm
Q: Did you have a problem getting a work visa/permit for Sweden?
A:  Moving within the EU is very easy.
Q: What's the economic climate like in Stockholm; is there plenty of work?
A: Good working opportunities are always hard to find. If you have good education or skills in high demand, you may find it very easy to get a job.
Q: How does the work culture differ from home?
A:  Swedes identify themselves very much with their work. "What do you do for a living?", would be the first or the second question you will get when meeting new people. They take their work seriously and expect the same from you.
Family and children
Q: Did your spouse or partner have problems adjusting to their new home?
A:  My partner is Swedish and she has naturally been a great help into the Swedish society. On top of that I could experience a genuine Swedish family life from the inside.
And finally…
Q: Is there any other advice you like to offer new expat arrivals?
A:  Sweden has become my homeland and I love living in Stockholm. You might find it a bit more difficult to blend in with the local culture than in other countries, especially if you don't share the same European or Northern American culture. You have to take the initiative to make new friends.
– Interviewed August 2012