Jamie Hull is an American expat living in Sweden with her husband and two cats. They moved to Stockholm after her husband was offered a job in the city. In the meantime, she has been tutoring English and doing freelance work. After surviving Stockholm's notorious rental market and restraining their love for eating out, Jamie and her husband have been enjoying the Swedish lifestyle and high standard of living. 
Read more about Sweden in our Expat Arrivals Sweden guide or more expat experiences in Sweden.
About Jamie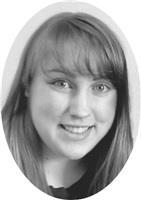 Q: Where are you originally from? 
A: Boston, Massachusetts
Q: Where are you living now? 
A:  Östermalm, Stockholm, Sweden
Q: When did you move to Sweden? 
A:  May 2013
Q: Did you move with a spouse/children? 
A:  Yes, with my husband (and our two cats!)
Q: Why did you move to Sweden; what do you do? 
A:  We moved to Stockholm when my husband accepted a job here; I'm currently working a few things part-time and doing some online tech work.
About Stockholm
Q: What do you enjoy most about Stockholm, how's the quality of life? 
A:  Stockholm is beautiful and friendly. It's so easy to get around, truly walkable all over, and especially bike-friendly. The quality of life is very high compared to almost everywhere in the world and we love it.
Q: Any negatives? What do you miss most about home? 
A: There aren't too many negatives — probably just that the cost of going out (dinner, drinks, etc.) can be crazy-expensive. We love going out and trying new food, but here I'm instead learning to cook new things myself. We definitely miss that about home.
Q: Is Stockholm safe? Are there any areas expats should avoid?
A: Very safe. Stockholm has very little crime and all the neighbourhoods are reasonably safe. If you have some common sense, you'll be perfectly fine. My only "avoid" notice would be to avoid putting your personal belongings down (or out of sight) anywhere downtown (Sergels Torg, etc). Pickpocketing in this area is especially bad, and after witnessing a friend have her purse stolen from the back of her chair at a café in the middle of the day, I try to make everyone as aware of this issue as possible.
Q: How would you rate the public transport in Stockholm? What are the different options? Do you need to own a car? 
A: The public transportation in Stockholm is excellent. It's very easy to use, though slightly expensive. Biking and walking are other viable options. I don't own a car because its cost would far outweigh any benefits here.
Q: How would you rate the healthcare in Stockholm?
A: I haven't had to use the healthcare services yet, but have read up on them and am very satisfied by what we're offered. Coming from the USA, it's mind-blowingly cheap.
About living in Stockholm
Q: Which are the best places/suburbs to live in Stockholm as an expat?
A: We happened into our neighborhood of Östermalm by accident. It's very, very nice but also equally as expensive. For those looking for a good cultural scene in the middle of things, I'd suggest Södermalm. For those looking for a quiet place to raise kids just outside the city, but still on the subway line, I'd have them take a look at Lidingö.
Q: What's the cost of living in Stockholm compared to home? What is cheap or expensive in particular?
A: Compared to Boston, it's about on par. Eating out is very expensive, but groceries are the same.
Q: What are the locals like; do you mix mainly with other expats?
A: So far, I've had an easier time meeting European expats than other Swedes. I'm working on that one.
Q: Was it easy meeting people and making friends in Stockholm?
A: I was lucky to have some contacts here ahead of time as well as connections through other friends to help me break into the social scene.
About working in Stockholm
Q: Did you have a problem getting a work visa/permit for Sweden?
A: As my husband's employer did it, it took only a couple weeks and I had little to do with the process other than submitting our information.
Q: What's the economic climate like in Stockholm, is there plenty of work?
A: Work is a bit hard to come by here for non-Swedish speakers. Although, I've done well with nannying and English tutoring so far.
Q: Did a relocation company help you with your move to Sweden? 
A: Partially, yes. The company assigned to us found us our apartment (an impossible task in Stockholm) and did all our visa / residency paperwork. We coordinated the moving of our goods and the rest from there.
Family and children
Q: Did your spouse have problems adjusting to his new home?
A: No — my husband is greatly enjoying the Swedish lifestyle and loves his new job immensely.
And finally…
Q: Is there any other advice you would like to offer new expat arrivals?
A: If you're coming to Stockholm, prepare for a somewhat disastrous apartment hunt. It will be downright impossible. It's likely you'll need to live in a vacation rental or a hotel for a month or more while searching on the ground. Due to rent control and a completely out of whack subletting market, it's a total mess. Make as many connections as you can, refresh Blocket every 30 seconds, and hope for the best.
– Interviewed August 2013